He won't switch his national team, that's for sure. Image source: Кирилл Венедиктов [CC BY-SA 3.0 GFDL] / Wikimedia Commons
Kylian Mbappe is one of the best players in the world at the age of only 20.  He is a top target for the biggest clubs in Europe. After recent news suggested that he is not happy at his current club, Paris Saint-Germain, the race to sign him has begun again. We check now the favorites in Mbappe's next transfer odds. 
Mbappe has joined the French giant permanently in 2018 for the transfer cost of €180 million, making him the second most expensive player. He was already at the club on loan from his former club, AS Monaco. He chose to stay in Paris in spite of the interests of other top clubs. But after winning Ligue 1, becoming the top scorer and also player of the year last season, his ambition and some issues with new PSG manager Tuchel might motivate him for a change. 
In Mbappe's next transfer odds Real is the favorite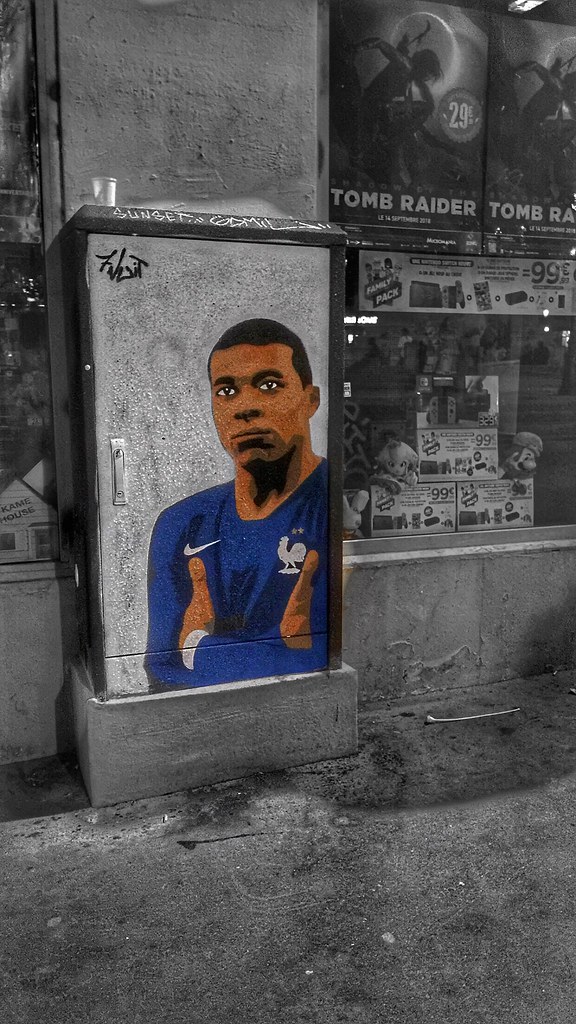 Real Madrid has already expressed his interest in the young superstar three years ago and tried to sign him from Monaco, but Mbappe has chosen to stay in France. It was a very wise choice, as in Paris he had a chance to grow and become an even better player. He is still very young but already has some maturity about him, which makes him a perfect choice for any club. 
Real's president Florentino Perez and manager Zinedine Zidane are both praising the Parisian and confirmed that he is a top target for the club. We were writing about Mbappe's possible signing in March.  Having Zidane as a manager surely make Real even more attractive for Kylian.  Just as the potential of winning the Champions League which PSG couldn't do so far. The latest gossips suggest though that Real might need to pay a world-record £342 million for his transfer, which might be a bit steep for even them. 
But Real still seems as No1 candidate to sign Mbappe, 1xBet offers 11.00 odds if it happens in the winter, or the odds of 4.98 if he joins them in the summer. 
Bet on Mbappe to join Barca
Real's biggest rival, FC Barcelona, are also interested in Mbappe. Barca are already searching for a successor of Lionel Messi and Luis Suarez.  We already predicted Messi's next move after Barca. Anyway, the young French would be a perfect option for them. They've already had some relationships with PSG, after selling Neymar to the club.
This could do the business easier for both parties. Apparently they would be willing to offer €120 million and two players, Antoine Griezmann and Ousmane Dembele in exchange for Mbappe. So online sportsbooks in France are mentioning Barca as a possible destination for Kylian. But the signing of Neymar would be more welcomed by the Barca players.
Will Mbappe join a Premier League club?
We can also find Premier League clubs among the Mbappe next transfer odds. Champions League winner Liverpool have the smallest odds to sign him next summer with 4.00. The Reds have also tried to sign him from Monaco earlier and might give a try again. But his high transfer fee can prove to be too much. As it was mentioned by manager Jurgen Klopp as well in a recent interview: "I don't see any club at the moment who can buy Kylian Mbappe from PSG, that is how it is. It is about money of course. No chance. Absolutely no chance."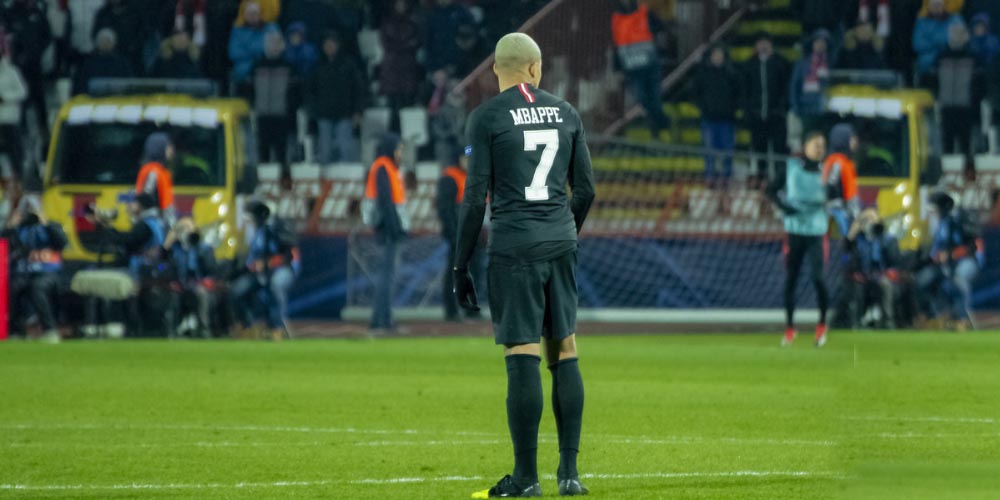 Manchester City has the odds of 6.00 on 1xBet to sign Mbappe next summer. They probably need him the most with many key players leaving or getting in a certain age next season. A fresh talent of Mbappe would be a big advantage for the club.  And they surely have the money for him, especially if Guardiola is asking for it. But Real still seems to be the favorite to sign Mbappe. 
To see all the clubs mentioned in the odds, just visit 1xBet after reading our review about 1xBet sportsbook.