Mitrione v Kharitonov Betting Odds: All Square in the Octagon
Mitrione finally gets to tackle the Paratrooper

Sergei looks to leave opponent without a parachute
It would certainly be a brave man calling these fighters veterans. Undoubtedly, neither is in the flush of youth. Nonetheless, fighters they are and fight is what they will do. In the rematch after "groin-gate", the Mitrione v Kharitonov Betting Odds point to a heavyweight classic.
Mitrione v Kharitonov Betting Odds will take your breath away
It seems like Bellator 225, will give fight fans what the want: the rematch between Matt Mitrione and Sergei Kharitonov. It is not so much a grudge match, just finishing what was started. It is a Cold War, heavyweight clash. The good old U S of A against Mother Russia.
Online sportsbook news in Russia, believes it will be worth the wait. Following that uneventful night, back in February, Sergei Kharitonov has had a full six months to get his breath back. As a result, we have the closest fight on the card at Bellator 225. The Mitrione v Kharitonov Betting Odds show nothing between these two veteran heavyweights. All fight fans should, therefore, be forgiving of the previous disappointment.
Can the Airborne Russian hit his mark?
At an early age Sergei began studying Combat Sambo. As a result he began competing in junior MMA tournaments. A growing reputation, saw him invited to join Russian Top Team, as well becoming Fedor Emelianenko's sparring partner. A partnership which provided the key elements of Sergei's success, his willpower and unpredictability in the ring.
In the years which followed, Sergei was to fight under many different banners. Finally, 2016 saw him sign with Bellator, and make his debut at Bellator 163.
Most online sportsbooks in Russia agree, the Paratrooper has the pedigree for this contest. Not only does he have a strong background in MMA, he is also a proficient kickboxer along with being an active duty member of the Russian military.  
Certainly, Sergei Kharitonov is the more experienced of the two fighters. Although, having twice as many wins as his opponent, may not count for much. The tale of the tape, sees him at five pounds heavier and three inches shorter in reach. At 38 years old, Sergei is two years younger than his opponent. And, those two years have a lot more experience packed into them. 
In conclusion, a wealth of martial knowledge and experience would seem to put Kharitonov in prime position. If only it were so in the Mitrione v Kharitonov Betting Odds. The popular 1xBet Sportsbook shows him as the underdog at 1.97.
Meathead smashing it in Mitrione v Kharitonov Betting Odds
Matt 'Meathead' Mitrione, is not a natural born fighter. In contrast to the fighting pedigree in the Kharitonov camp, Mitrione started life playing football. As a defensive tackle, between 2002 and 2005, he played for NY Giants, the 49ers and the Vikings. Mitrione, finally, hung up his cleats in 2005, after repeated surgery on his right foot.
Training in Shotokan Karate as a child, meant Meathead had some fighting knowledge. Mitrione turned to mixed martial arts after a close friend of, invited him to fight in his inaugural promotion. It seems like it was a smart move!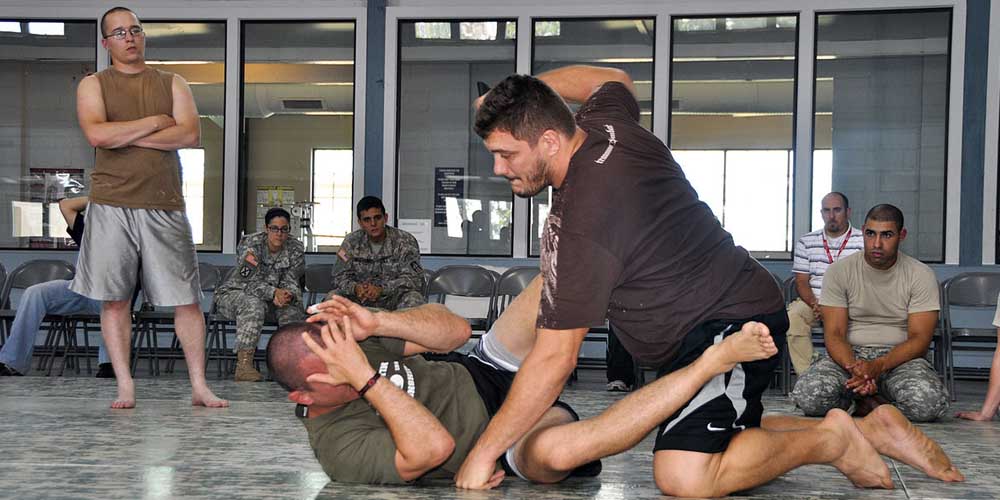 For the most part, Mitrione was fighting on the UFC circuit. His MMA professional debut was at the The Ultimate Fighter: Heavyweights Finale. The fight saw him take on Marcus Jones, winning, by way of KO, in the second round.  Jones, likewise, had a background in football before turning to MMA.
As a result of his journey with the UFC, Mitrione would encounter some truly epic fighters. At UFC 113 he dismissed, legendary, Kimbo Slice in the second round via TKO. UFC 237 saw his first professional MMA loss to Cheick Kongo via unanimous decision.
In 2016, similarly to Kharitonov, Matt signed with Bellator. More importantly, at Bellator NYC, 2017 Mitrione defeated the old sparring partner of his opponent. Fedor Emelianenko! With Meathead at 1.86, is that a sign for the Mitrione v Kharitonov Betting Odds?
Going head to head with Mitrione v Kharitonov Betting Odds
Certainly, age wise, they are veterans. Furthermore, for both fighters, experience has them pegged in that category as well. Whether from their days before Bellator or since, these two fighters have certainly earned the title. Betting form has little between the two fighters, this should more than make up for the events of Bellator 215.
There can be no conclusion drawn, as to who WILL win. The Mitrione v Kharitonov Betting Odds can't even call it!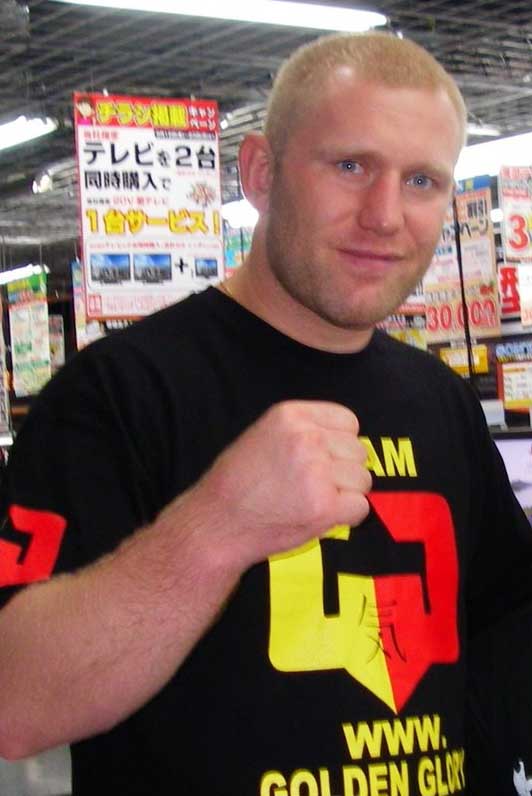 Sergei ticks the boxes in the win category,(28-6-1), and he is the younger of the two. Mitrione, however, has big name scalps to his credit, even with fewer fights, (13-6-1). Either way, it has the makings of a heavyweight classic. Just as Bellator 225 promises to be an exciting night for fight fans. 
This, heavyweight (re)match, is not the only fight on the card. Though it is, clearly the most anticipated! Both fighters will be relying on their corner men to get them prepared. Therefore, the latest review about 1xBet Sportsbook is the only corner man required to keep the bettor fighting fit. 
GAMBLING News -
November 2022