The 2018/2019 Premier League season has begun and the best online betting sites in the United Kingdom have opened a good number of bets on Salah's performance. Here are the best options from them.
Salah's Premier League odds for the number of goals he'll score
According to Unibet Sportsbook, Salah's odds for scoring more than 23 goals in the Premier League are 2.00. The chances of his finding the net 23 or less times are 1.72. Despite the bookies' suggestions, it may be safer to bet on Salah's scoring more than 24 goals.
In his first season at Liverpool, the Egyptian striker had the opportunity to celebrate far more than 24 times: he scored a record-breaking 32 goals in the Premier League. His 11 Champions League goals might have received more coverage, but his interviews imply that he will be focusing on his Premier League appearances in the next season.
"I will do my best to win it next season!"
Salah told reporters that, among the prizes he won last season, it is the Premier League Golden Boot he is the proudest of. "I had to work hard for that, and concentrate on every match to score. Also I had to fight for it with great players such as Harry Kane and Kun Aguero." On another occasion, he explicitly stated that he would be aiming to grab the trophy again: "I will do my best to win it next season!" His odds to succeed in this attempt are 5.00.
Regardless of whether or not he will again the top goalscorer, it is very likely he will score at least 24 goals. Liverpool's pre-season US tour showed that Salah is not slowing down: he scored with his second touch against Manchester City. Yesterday Liverpool played their first game of the 2018/2019 Premier League season, and Salah again proved his worth, scoring the opening goal against West Ham. This match, as The Guardian has noted, proves that Salah is "extremely comfortable" with pressure placed on him.
Other betting specials on Salah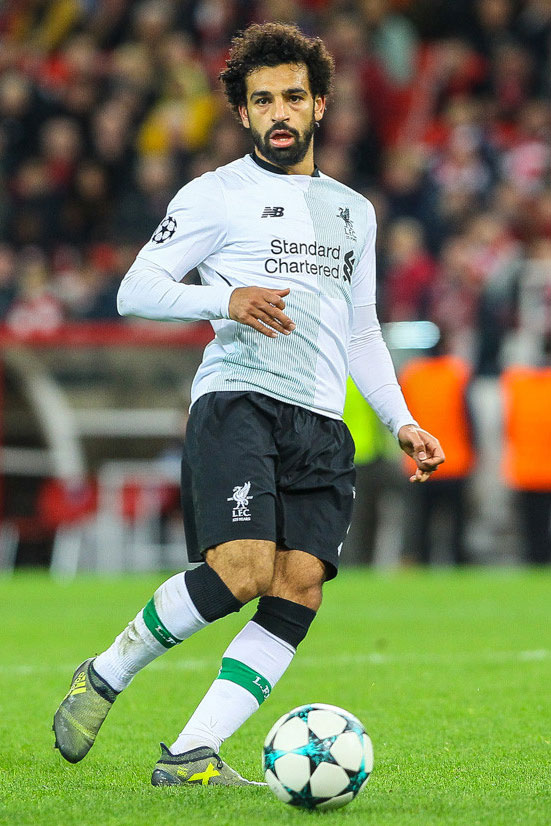 While betting on Salah's keeping his goal records so high is fairly safe, it is also tempting to bet on his achieving even bigger feats. Knowing his potential, the Egyptian forward could easily collect a few awards.
Online betting sites in the UK suggest that he has very realistic chances of grabbing the PFA Player of the Year Award. Salah's Premier League odds to win that title are 10.00, which makes him the bookies' second favorite. He won it in the 2017/2018 season and there is no reason he could not do it again.
Bettors are also placing money on Liverpool's results. The team finished 4th in the previous season and they desperately want the trophy this season. Coach Jürgen Klopp has explicitly stated that he would be relying on Salah's scoring ability in their run for the title this term. It is not unimaginable that Liverpool will win the Premier League and Salah will become the top goalscorer. Admittedly, this option (found among the Premier League "Tournament Specials" of Unibet Sportsbook) is the least likely (13.00) among the Salah betting specials.
The best Salah betting specials for the 2018/2019 season

1.
Salah to score more than 23 goals
2.00
2.
Salah to be the top goalscorer
5.00
3.
Salah to win the PFA Player of the Year Award
10.00
4.
Salah to be the top goalscorer and Liverpool to win the tournament
13.00
What feats do you expect of the Egyptian forward? What awards do you think Salah will collect in the 2018/2019 Premier League season? Let us know in the comments below!