Mohamed Salah Considering Quitting Egypt National Team
Egyptian superstar Mo Salah is considering his future with the national side following criticism over his association with the Chechen leader Ramzan Kadyrov.
Kadyrov made Salah an honorary citizen of the Chechen Republic
Egypt's national team is based in the Chechen Republic, a region that maintains a Muslim majority, during their 2018 World Cup campaign in Russia, and the leader of the federal subject Ramzan Kadyrov took the chance to make Salah an honorary citizen of the capital Grozny.
Kadyrov is very active on social media and has a well-documented history of inviting world-famous celebrities to the Chechen Republic, meaning he takes every opportunity to be in the spotlight with star names. And Salah is no exception to that, especially since he adheres to the Muslim faith.
"Mohamed Salah is an honorary citizen of the Chechen Republic! That's right!" said a social media post by Kadyrov. "I gave Mohamed Salah a copy of the order and a pin at a celebratory dinner that I gave in honour of the Egyptian team."
This all would have been perceived as acceptable behaviour by the public were it not for Kadyrov's controversial nature that involves almost absolute rule over his people. According to online sportsbook news, there were reports that he stifles any form of opposition and even orders sending people of the gay community to concentration camps.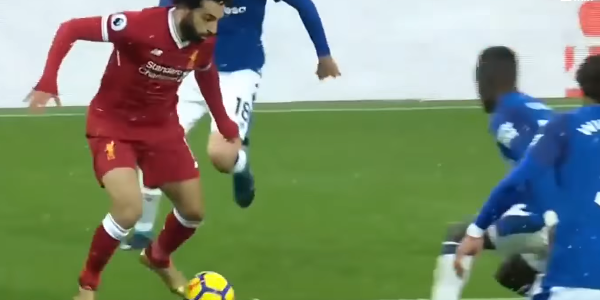 With this supposedly being brought to Salah's attention, he's unsure how to proceed with the international duties with Egypt. It is believed the 26-year-old forward is unhappy for being drawn into a political row as his national side is competing in the 2018 World Cup.
Egypt have struggled to perform at the 2018 World Cup
Salah has been phenomenal all season long for his club Liverpool last year, breaking all sorts of records in his first campaign with the Anfield side. He's managed to find the back of the 32 times in 36 Premier League appearances and a staggering 44 goals in 52 outings across all competitions. However, he has not been able to replicate that goalscoring prowess at the 2018 World Cup with his national side Egypt; he's only scored one goal in two games, and it came from a penalty.
Moreover, despite having a talent like him among their ranks, Egypt have failed to secure a single victory at the tournament; they've actually lost both of their encounters so far with the first one coming against Uruguay with 1-0 being the result, while the hosts Russia cruised to an easy 3-1 victory against them, per online sportsbooks in Russia.
https://www.youtube.com/watch?v=tCHODj8bA6w
With both Russia and Uruguay having 6 points to their name in Group A, it means that the bottom two teams – Egypt and Saudi Arabia – will be packing home imminently, after the third and final group games have been played. But the exciting prospect for Egypt will be facing Saudi Arabia – despite geographically being on two different continents, the two countries are practically neighbours in the region that are divided only by the Red Sea. So overcoming their neighbours could at least give Egypt a moral victory that could fill them with a sense of pride.
Bet on Saudi Arabia v Egypt – H 4.75 (7/2) D 3.60 (13/5) A 1.85 (5/6)
(Check out Bet365 Sportsbook review for more info about the online betting site.)