This weekend Americans will celebrate one of their biggest national holidays, 4th of July. Motorsport fans can enjoy a special weekend thanks to IndyCar and NASCAR races from Indianapolis. In the NASCAR Brickyard 400 bets we find the championships leader Kevin Harvick as a top favorite but let's see all his main rivals. 
The first NASCAR Cup series race was held in Indianapolis in 1994, attracting more than 250, 000 fans. Sadly there won't be any spectators this weekend, but surely millions will follow the race on TV. The 111-year-old track got its name from the bricks which were used to repave it after  several fatal accidents happened due to the bad surface. Of course, the track has been paved over with asphalt since then,  leaving only a one-yard strip of bricks in the start/finish line. Last year Kevin Harvick won the race for the second-time in his career, but Kyle Busch and Brad Keselowski have also won here before. 
NASCAR Brickyard 400 bets favor championship leader
Online sportsbooks in the US are giving the best odds for the win of championship leader Kevin Harvick. He has the odds of 4.98 (398). He continued his great form in the previous double races at the Pocono Railway in Pennsylvania last weekend. Harvick won the Pocono Organics 325 and finished second behind Denny Hamlin in the Pocono 350 race. With his latest results he managed to extend his lead in the championship ahead of current 2nd-place Ryan Blaney.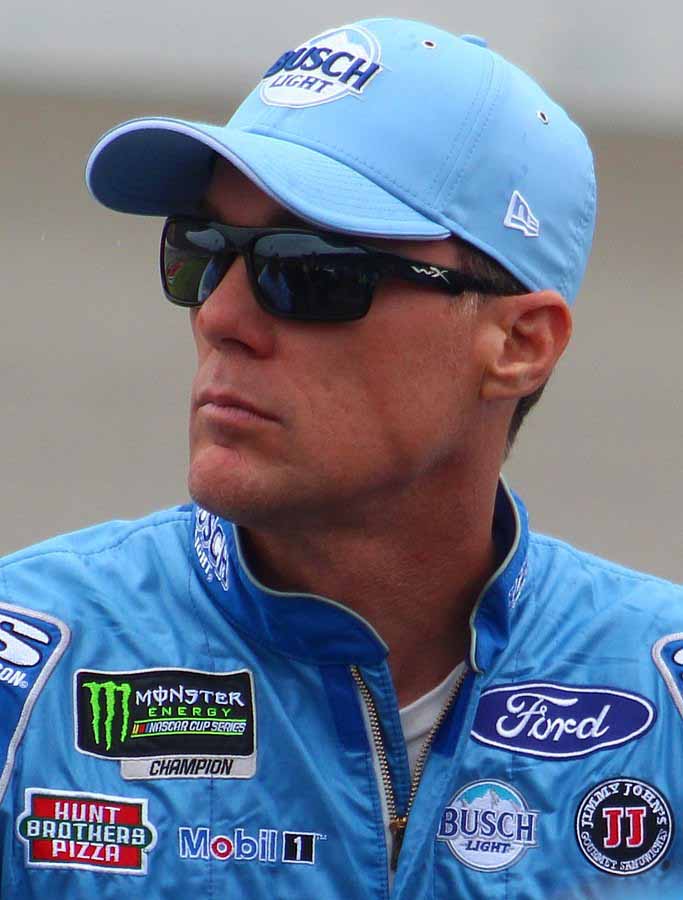 Denny Hamlin has also found his winning streak in the last few races, after winning two out of four events. And finishing 2nd and 4th place in the other two. He is in 5th place but only eight points away from the podium. So with another great performance in this historical place, he could jump ahead on the championship board. He hasn't won in this track yet, though he finished 3rd a few times. So bookmakers are giving him the odds of 5.50 (450) in their NASCAR Brickyard 400 bets to win this time. 
Former winners can also get the trophy
Online gambling sites  in the US are also favoring another former Brickyard 400 winner, Kyle Busch with the odds of 5.50 (450). Busch managed to win the race in two consecutive years in 2015 and 2016. Last year he only finished in 37th place, but by the time of the race he already secured his championship title. To defend it seems quite a tough mission. He is in 11th place at the moment, after crashing out in the last race at Pocono 350. He would need a serious improvement in order to finish in a better position but he might get a better result on this track.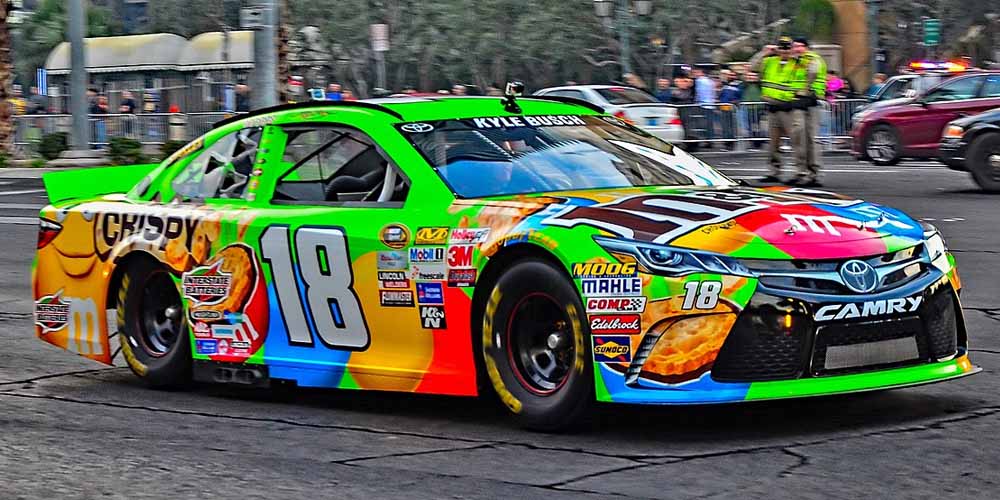 Brad Keselowski has won the 2018 Brickyard 400 race and is considered in the top drivers again. He is having a much better season than Busch, he is currently in 3rd place in the championship. Even though his last races were not as great, he finished in the top 10 in most of them. His odds to win the Indianapolis race now is 7.00  (600) on 1xBet.  Read the detailed review about 1xBet Sportsbook to learn more about the bonus offers, payment options, and betting markets! 
Check more sports betting events and lucrative bonus offers at 1xBet Sportsbook