She is without doubt one of the finest actors of her generation and has brought pleasure to millions with her roles in The Night Manager, Broadchurch, and The Favourite. Now her future is laid out for you to wager on at sites like bet365, one of the best online betting sites in the UK these days. Thus proving that celebrity is as much of a game,per se, as the Tennis at Wimbledon, the football at the Stade du Lyon, or what the Lycra-clad lunatics get up to on the Tour de France.
"Minka, where were you hiding that knife?" Asks one of the characters in the radio series Hut 33. In reply, despite a comical Polish accent, Olivia Coleman manages to inflect her voice perfectly so you know precisely what she means when she, with a coy yet blunt tone, responds "Secret place." The role of Minka might not have been much of stretch but the consummate ease displayed means that you can understand the odds on Olivia Coleman to be the next Bond.
bet365 Welcome Bonus offers up to £100 in bet credits. Click here to bet on the next James Bond at bet365! (18+. Up to £100 in Bet Credits for new customers at bet365. Min deposit £5 and 1x settled bet requirement to release Bet Credits. Min odds, bet and payment method exclusions apply. Returns exclude Bet Credits stake. Time limits and T&Cs apply.)
Not that she will be, of course. Far more likely than the 20/1 odds on Olivia Coleman to be the next Bond is the 5/2 that she'll feature in the next Bond movie. Anyone unable to conjure up mental images of her as an evil mad woman attempting to hold the world to ransom as the lead baddie probably needs to take a holiday. Of course, whilst that's a matter of casting, the 7/2 on her getting a Damehood is a far better reason to take advantage of UK gambling laws at present.
Sites Like Bet365 Allow Wagers On Coleman's Career
It is perhaps inconceivable that she'd not be honoured in that way given he manifest and obvious quality, quiet demeanor and reputation as a well grounded acting craftswoman, so those odds on Olivia Coleman to be the next Bond fade a little by comparison. Richard Madden is 5/2 to be the next Bond, so perhaps we'll need to look elsewhere. Fortunately, bookies like bet365 love this sort of bet and they're offering 8/1 on her being the next Doctor Who, the role at which she'd excel.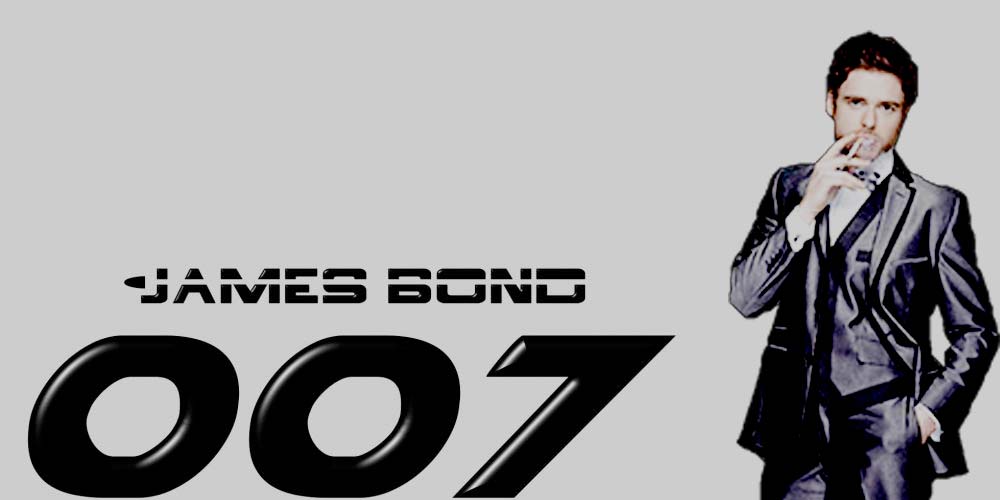 Next Doctor Who

Richard Rankin – 16/1
Tilda Swinton – 16/1
James Norton – 14/1
Vicky McClure – 12/1
David Harewood – 11/1
Tom Rosenthal – 10/1
Olivia Coleman – 8/1
Natalie Dormer – 8/1
Kris Marshal – 7/1
Michaela Coel – 7/1
Of course, excelling is never quite enough. The odds on Olivia Coleman to be the next Bond look positively radiant compared to the parsimonious 33/1 she gets to win Best Actress in 2020. Likewise the frankly insultingly short 50/1 sites like Bet365, one of the best online sportsbook sites in the UK right now, is offering up on her appearing on I'm A Celebrity Get Me Out Of Here in 2019. Hell is perhaps likely to freeze over sooner than that happening, don't you think?
Odds On Olivia Coleman To Be The Next Bond 20/1
 Perhaps no less embarrassing, but certainly more practical for someone with three children, is her taking a turn at cutting a rug on Strictly Come Dancing in 2019. This gets 14/1 which is far lower than those odds on Olivia Coleman to be the next Bond, and perhaps the only thing standing in her way might be her own reticence when it comes to fame. Slightly uncomfortable with the limelight, celebrity seeming not to sit well on her shoulders, she might eschew the opportunity.
Next James Bond odds at bet365

Olivia Coleman – 20/1
Chris Hemsworth – 20/1
Henry Cavill – 12/1
Benedict Cumberbatch – 12/1
Damian Lewis – 10/1
Cillian Murphy – 7/1
James Norton – 13/2
Tom Hardy – 6/1
Idris Elba – 6/1
Tom Hiddleston – 7/2
Richard Madden – 5/2
Not that it would matter if she did. The odds on Olivia Coleman to be the next Bond or Dame or Who are mere novelty wagers to us and I suspect they're of just as much of a novelty to her. Her career is a series of successes and there's every reason to suspect that won't change anytime soon, so if you hit up sites like Bet365 to bet on sports in the UK this summer you might as well stop off and bet on a different sort of game where Coleman is the reigning champion du jour.