Players Who Beat The Casinos' Odds – Reckless Geniuses
Posted: September 28, 2022
Updated: September 28, 2022
Intelligent, cunning and bold scammers!

Incredibly cheating methods!

Players who beat the casinos' odds!
Most people who visit a casino are in an optimistic, hopeful mood. The possibility that anyone can walk out of there as a winner is tempting, and the players are more or less convinced that they can become millionaires. Of course, most people leave the place with less money since every game is mathematically designed so the house has an advantage. The people on our list knew this and were determined to rectify this situation. Whether it's intelligence, wit, or fraud, they were set on not leaving the place without a profit. Check out the players who beat the casinos' odds!
Players Who Beat the Casinos' Odds – Harris and McNeal
In 1995, Reid Errol McNeal defied odds and won the keno jackpot of $100,000 at Bally's Park Palace Casino Resort in Atlantic City. Employees became suspicious because McNeal did not seem happy enough about the big prize, did not have any identity documents, and asked for the winning in cash. According to New Jersey law, winnings of more than $35,000 must be certified by the state, and when they arrived at the casino they went to his hotel room with two police officers. Ron Harris, who claimed to be McNeal's friend, was also there. 
When McNeal went downstairs to answer the questions, he said Harris was a computer technician at the Nevada Gaming Authority. When officials went back to search the hotel room, Harris left, but they found computer parts, books, and notes detailing how to beat Bally's number generator. They learned that Harris' job was inspecting and testing how slot machines operated in the state of Nevada, making sure that only chips that were approved by the state were used in the slots.
It appears that he then used his skills and inside information to gain access to the Bally Keno machine's random number generator program. With his own computer, he duplicated the calculations performed by the actual slot. Because of this, he already knew what the outcome would be and passed that information on to McNeal. McNeal was arrested immediately and Harris not long after.
Gonzalo Garcia-Pelayo Got Away with It!
Garcia-Pelayo was originally a music producer but wasn't very successful. Therefore, he decided to devote all his energy to his passion, roulette and became the first to use the so-called wheel asymmetry in the nineties.
Others had already heard about the asymmetry theory of the wheel by then, but until him, no one had profited from it in a casino. According to the theory, not all roulette wheel spins are entirely random. Each wheel has certain numbers more likely to come up than others. 
In Spain, Garcia-Pelaylo began to observe each wheel during thousands of spins in different casinos. He recorded the results and then analyzed them with his computer. He also involved his five children in the data collection. Before risking a penny, he made numerous observations on a particular wheel. When he felt it was time to bet on the winning number, he turned the 5 % house edge around and won. When it became too risky to stay longer in the same place, he looked for a new one and started the process all over again.
After every casino in Spain knew who he was, he traveled to the United States and continued his profit-hunting in Las Vegas. When he became famous among casino players worldwide, he retired, but by then, he had about 1,5 million dollars in the bank. That was when a lucky twist happened. A casino sued him for their losses, but the Spanish Supreme Court ruled in Garcia-Pelayo's favor, saying he only used his resourcefulness and the computer. That was all.
Dominic LoRiggio – The Man with Golden Arms
LoRiggio had several nicknames like The Man with Golden Arms and the Dominator. After years of practice, he learned to control the dice roll, which allows you to roll the number you need in craps. This technique means holding the dice in a certain way, squeezing them together, and then throwing them so that they stay together in the air. In the end, they land carefully. He had partners who called themselves the Rosebud group. 
According to online casino sites in Spain, they were the first team to use this method in Las Vegas. The Dominator claims that the simple physical laws help with the dice. LoRiggio eventually left the team because he felt that their conservative betting style kept him from winning big. He partnered up with the famous gambler and author Frank Scoblete, and they used the controlled roll to win thousands of dollars in various casinos. 
Although LoRiggio never did anything illegal, due to him, many casinos now monitor controlled throws and ask the gamblers to roll the dice using a different technique. LoRiggio is teaching his famous dice-rolling strategy, so if anyone wants to learn how to make thousands of dollars in a casino after a lot of practice, you can book an appointment. Though, make sure that you are not obvious about it!
Keith Taft – Players Who Beat the Casinos' Odds
Taft was a genius electrician who spent about 30 years developing devices to beat the casinos. With his son, he started in the 1970s, and allegedly, he built the first computer that could record digital video. In 1969, Keith started playing blackjack and remembered that Edward Thorp wrote that the game was mathematically beatable. So he tried card counting but was unsuccessful at it, and that's when he decided to try to beat the casinos by using a computer.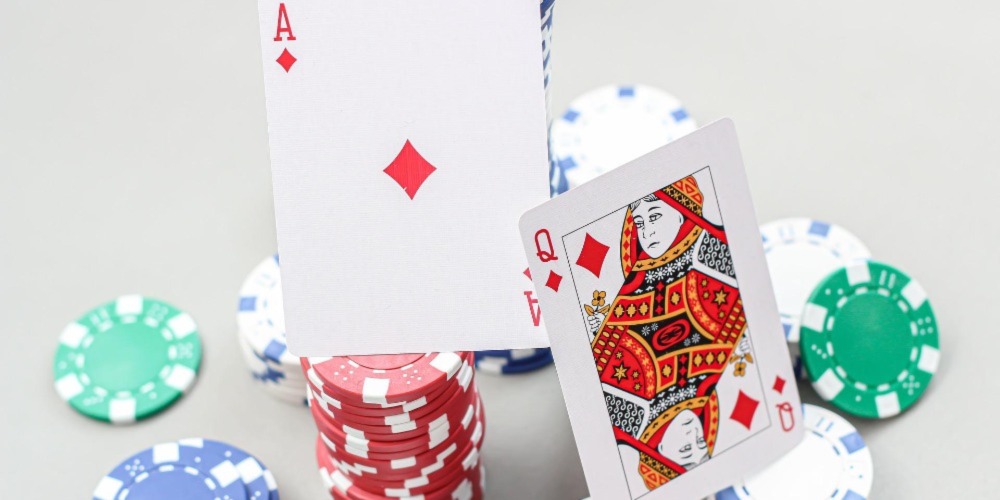 First, he created a 7-kilo machine named George to help him count cards. He somehow hid it under his clothes and controlled it with his toes. However, since this tool was too large and heavy, he later made a much lighter structure, which he named David, and it performed surprisingly well. He won $40,000 in the first week. He started selling the machine for $10,000 and taught people how to use it. Thankfully, or sadly, depending on how you look at it, you can't pull the same thing off at 20Bet Casino!
How it Ended
Eventually, the police arrested him at a casino, and the authorities found the tool. Since neither the casino nor the FBI had the faintest idea about how to use it and thus couldn't prove that he was using it to cheat, they let Taft off the hook without any consequences. Keith and Marty's next invention was the belly pack. It was a small video camera that they attached to the belt buckle, so they could see the dealer's hole card. It is the card the player had face down during the party.
 The camera sent the image to their partner, who sat in a satellite car in a nearby parking lot, then sent the best move back to Keith. Another brilliant invention of theirs was the computer that they called Thor. It could determine the position of the cards on the table based on the shuffle method. In 1985, using electronic aids in gambling was prohibited by law in Nevada. Since then, anyone caught using them can be sentenced to up to 10 years in prison.
However, this was after years of Thor making thousands of dollars using these techniques. In 2004, they accepted Thor into the Blackjack Hall of Fame for Keith's and Marty's pioneering work. With their inventions, they ensured a place on the list of the most creative and famous players who beat the casinos' odds! You can look up other legendary casino hustles!
Ida Summers – The Vegas Vixen
Although she didn't look like a casino scammer at first glance, Ida Summer pocketed tens of thousands of dollars with various tricks in the 60s and 70s. Her specialty was fiddling at the blackjack tables. This is a method of bringing a hidden card to the table or removing a card from the game and then sliding it back when it was in the player's best interest. Summers' striking looks, charm, confidant style, and slight frame effectively distracted the dealers and players from the way she switched the cards on the table. 
She visited several casinos, even though at the time, these places had mob connections and were not as kind to cheaters as they are today. Knowing this, her next move seems even more reckless. Summers went one step further and started bringing cold decks into the game. The cold dack is a pre-made pack of cards that the player uses instead of the cards originally used in the game. It's a pretty dangerous move, but somehow Ida could successfully use the method. 
The fact that there wasn't really a known female scammer before her allowed Ida to be nearly invincible for a while. She quickly became a legend in the weird world of casino cheats, as no sane person had ever tried to use the cold deck method before. Obviously, she wouldn't be able to pull it off in an online casino like 20Bet Casino, but that is why she became one of the most famous players who beat the casinos' odds. Her recklessness became her undoing, as the FBI and the Bureau of Gambling Control eventually caught her.
GAMBLING News -
December 2022