Juventus star Cristiano Ronaldo is being backed by the Portuguese Prime Minister Antonio Costa, amid case involving rape allegations.
Big stars receive big support
When quizzed by reporters about Ronaldo's current legal situation, Antonio Costa – who has been Portugal's Prime Ministers since November 2015 – immediately defended his country's biggest football star.
Since recently, Ronaldo has been embroiled in a legal case that alleges he raped a woman by the name of Kathryn Mayorga in a Las Vegas night club back in 2009, accusations which the 33-year-old forward has immediately denied on his social posts. Some online sportsbook news suggest that there is a potential trail of 'hush money' for the alleged victim, however those reports are not yet substantiated.
"People need to understand once and for all that there's one thing that is presumption of innocence," commented the Portuguese Prime Minister. "It is not enough for someone to be accused of something to be guilty of it. And it there's something we have proof of is that he is an extraordinary professional, and extraordinary sportsman, an extraordinary footballer and someone who has honoured and given prestige to Portugal."
"And certainly what we all wish for is that nothing can ever stain that record of Ronaldo. So, to assume as certain what is a mere accusation, if you excuse me, one cannot rely on permanent public trials that took so many years to build."
If the reports are true, then it also unclear as to why the victim in question chose to come out with the story nine years later, instead of reporting it to the authorities at the time of the incident.
Juventus are hoping for a Champions League triumph with Ronaldo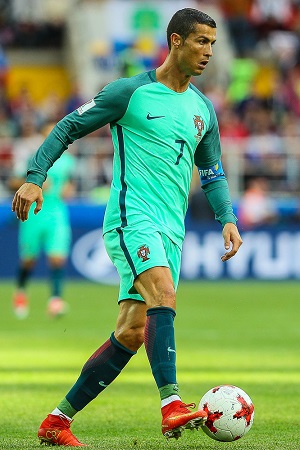 Over the weekend, Juventus defeated Udinese 2-0 on the road in round 8 of Serie A, which saw them clinch another 3 points and thus achieve 10 straight wins in all competitions since the start of the season for this first time in their history.
Online sportsbooks in Italy believe this was brought on by the Ronaldo effect, who himself bagged the second goal against Udinese; he currently has 4 goals in 9 appearances for the Turin side, but we're projecting that he might reach 30 goals overall at the end of his first campaign in Italy.
Juventus are undoubtedly the only favourites to lift yet another Seria A title this season (it would be their eighth straight championship triumph), with Napoli being the only underdogs in the league. But their biggest ambitions lie with winning the trophy that has eluded them all these years – the Champions League.
That's why Ronaldo was originally bought from Real Madrid in the summer, as his pedigree as a multiple-time European winner could help Juventus actually claim their first Champions League title since 1996. It's amusing to know that Ronaldo has won the elite competition more times than the club he's playing for; he has five medals (2008, 2014, 2016, 2017 and 2018), while the Old Lady has only two titles to her name (1985 and 1996).