Pro Athletes In Hollywood – Superhumans In The Film Industry
Find out which actors made it to the Olympics!

Actors who were pro players first!

Check out our list of pro actors in Hollywood!
It is not unusual to see pro athletes in Hollywood. Many from the world of sports have tried themselves in the film industry. Some gave it up, but some stayed. Acting is not an easy task. These athletes have trained and practiced for years and years to work their way up the career ladder, but acting also requires learning. Or not? It's not a universal law that a person can be talented in only one thing. It is not uncommon for producers to try making a movie more successful by taking advantage of an athlete's reputation. However, there are plenty of examples of a former athlete making an even bigger career in the film industry. We have collected those brilliant actors who have made it to the big screen from the locker rooms!
Pro athletes in Hollywood – Dwayne 'The Rock' Johnson
Let's start with the most popular pro athlete in Hollywood! Although he tried his hand at American football and won a national championship with his college team, he did not find his place in the NFL. After his dreams in the football world ended, he continued his sports career as a wrestler, which was a logical move for him since his father and grandfather were also pro wrestlers. Johnson won the WWF championship title in 1998 and played a major role in that this sport started to get its recognition back. He used the ring name ' The Rock', and everyone loved it so much that it has stuck. His charismatic wrestling alter ego carried over to his acting career and made him Hollywood's most loved actor. 
This charming and larger-than-life personality caught the attention of Hollywood producers, as well. His first memorable role was in The Mummy 2 as the Scorpion King, then a year later, he played the leading role in the spin-off. Both action movies and comedies are part of his repertoire, and since 2010, he has become one of the most sought-after, highest-paid, and beloved actors. Due to the constant media attention and appearance on the big screen, you can find several special bets about him at 22Bet Sportsbook! The fan-favorite Johnson has other projects besides acting. He is a health and gym motivator, tequila business owner, etc. Check them all out at online gambling sites in the US!
Bud Spencer
How could anyone forget Bud Spencer? Though, you probably didn't know that he also earned various achievements as an athlete before making his appearance on the big screen. With his equally famous on-screen partner, Terence Hill, the Italian actors made more than 20 films together.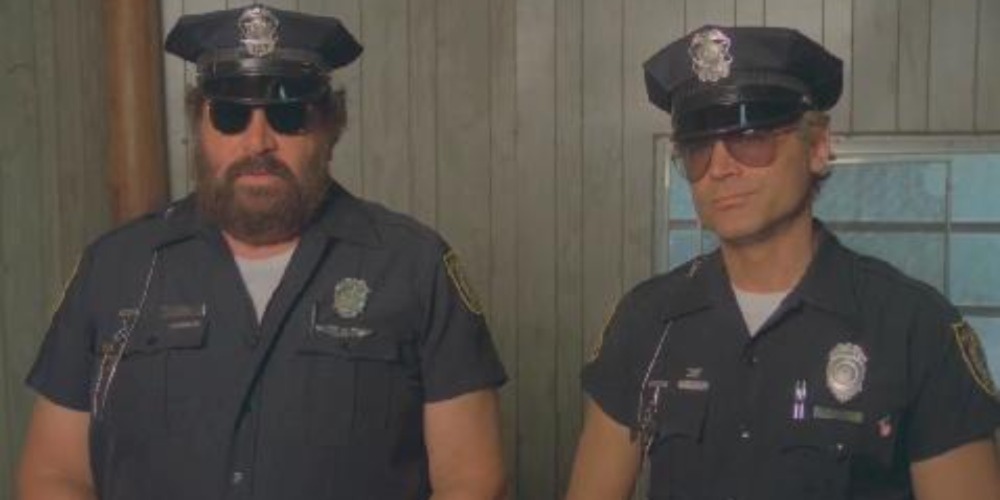 They are known for their non-violent action comedies. They are also the uncrowned kings of Spaghetti Western. Spencer, a.k.a. Carlo Pedersoli, was born in 1929 and began his professional career as a swimmer and water polo player in the 40s. Then in the 60s, he started working in the film industry. 
After some outstanding sports successes, he made nearly 80 films until he died in 2016. In 1949, he won the Italian Championship in breaststroke and was able to leave the 1951 Mediterranean Games with a silver medal. Then he attended the Olympics in Helsinki, where he reached the semi-finals, and four years later, Spencer was there in Melbourne too. He gave up swimming in 1967 for the sake of filming. His famous roles, like Piedone, speak for themselves, and he achieved something that not many actors could: every generation knows his name!
Pro athletes in Hollywood – Arnold Schwarzenegger
The 'Terminator' was born in Austria in 1947, which means he is 74 years old. Crazy, right? He became acquainted with the world of bodybuilding at the age of 15 and took it so seriously that by 20, he had won the amateur Mr. Universe title three times in a row. He has also collected some silver and gold medals in weightlifting, but most may remember him as Mr. Olympia in terms of his sports career. He won this title a total of seven times since 1970. In parallel with his career as an athlete, he also took on Hollywood.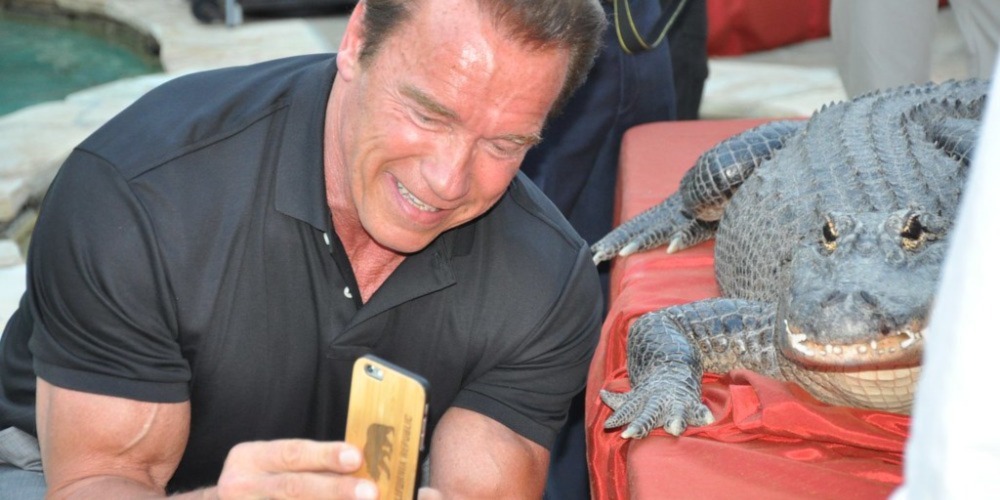 Initially, directors signed him up for sword-and-sandal films because of his physique until James Cameron gave him the leading role in his sci-fi, horror, action movie, the Terminator. At the same time, a wave of oversized action heroes spread through the 80s, which Arnold fit perfectly. Moreover, together with Sylvester Stallone, they almost took over the entire market. His series of successes continued in the 1990s, although in addition to action films, he also took on family comedies, like Twins or Junior, more and more often. Then he retired from acting for a while to become the governor of California for eight years, after which he returned to filming.
Gina Carano
Unfortunately, the majority of pro athletes in Hollywood are men, but there are some exceptions. Gina Carano began her career as a martial artist. She achieved her first success in Thai boxing but had a real breakthrough with mixed martial arts (MMA). However, Gina retired after that in 2009 but did not wait for long. She found herself in the film industry. For years, Steven Soderbergh wanted to make a film that evokes the spy thrillers of the '60s, while presenting it all to viewers in the most modern version possible, with fast pace and visual effects.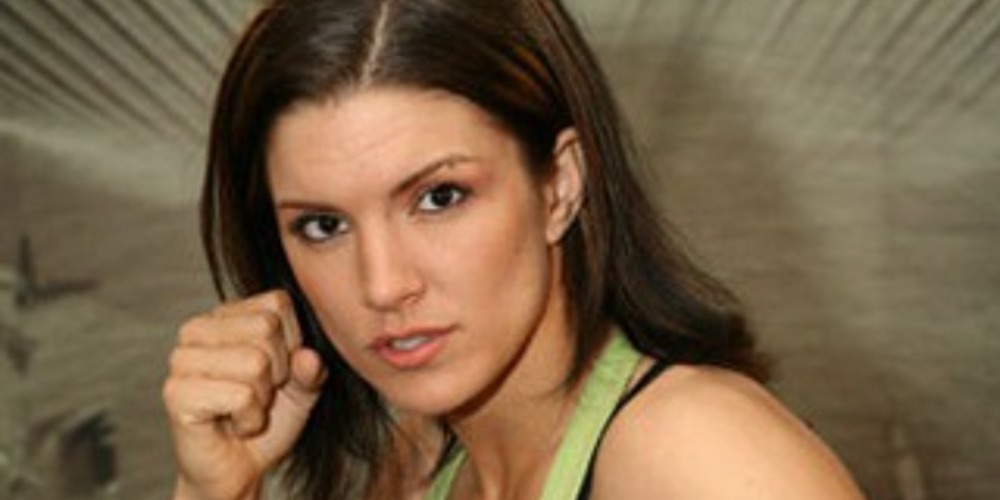 He planned to find a badass female protagonist who would believably pretend to beat up even men built like mountains. Carano's film career started this way, then she landed a role in the Fast and Furious franchise and Deadpool. On the other hand, the real breakthrough in her career was brought to her by Lucasfilm's series, The Mandalorian. However, she got fired in 2021 for her behavior on social media platforms and her incompatibility with Disney's values. The fate of her acting career is questionable for the time being, but more times than not, the industry is forgiving.
Pro athletes in Hollywood – Jason Statham
Our list of pro athletes in Hollywood wouldn't be complete without Jason Statham. He became one of the busiest and most popular fan-favorite actors in the industry. Statham was born in 1967 in Shirebrook. His father was a street vendor, but Jason chose not to follow in his footsteps and looked for another profession. He grew up with Vinnie Jones, who first became a football star and then an actor. Statham played football for five years, and his other passion was diving. He was a member of the British diving team at the Seoul Olympics in 1988 and trained professionally until 2000. In 1992 Statham finished 12th at the World Championships. By the way, Statham also tried his hand at kung fu, karate, and kick-boxing, and of course, he also played football due to his English origins. 
Still, he achieved his greatest sporting success as a diver, having participated in the Commonwealth Games in New Zealand in 1990 as a member of the English national team. Thanks to his athletic career, he started his modeling career in the first half of the 90s, until he caught Guy Ritchie's attention. He offered him a role in Lock, Stock, and the two smoking barrels. Then came Snatch, The Transporter series, and in a few years, Statham became a trusted and busy action star. In addition to the action movies, we can also see him in comedies every now and then, and recently they have found each other again with Guy Ritchie. Due to their friendship and successful films, we will surely see them work together in the future again. 
Chuck Norris
Chuck Norris served as an officer at Osani base in South Korea, where he attended martial arts training. Not only did he achieve a black belt, but he also got the highest acknowledgment in taekwondo, Shito-Ryu Karate, and Jiu-Jitsu. After that, he opened a karate school but also entered competitions. The Texas Ranger started his sporting career with defeats and was knocked out quite a few times at karate competitions. In 1968, he finally won the professional middleweight karate championship title, which he then held for six years. In 1969, he was awarded the Triple Crown Award. Check out the hottest martial arts in 2022!
At a martial arts show, he met Bruce Lee, who noticed his talent and was soon featured as his opponent in The Way of the Dragon. He retired in 1974 and finished his professional martial arts career, and dived into acting. He starred in several classic action movies and series: Missing in Action, Delta Commando, Lonely Wolf McQuade, Walker the Texas Ranger, etc. Also, don't forget the 'Chuck Norris Jokes' either. Let's see one: 'The dinosaurs looked at Chuck Norris the wrong way once. You know what happened next.' Look up online sportsbook sites in the US for more Chuck Norris Jokes!
Pro athletes in Hollywood – Vinnie Jones
Vinnie Jones started playing football in 1984, and his name was soon mentioned among the roughest players. His name is also tied to the most penalties, and he also owns the record of getting the fastest yellow card in the world. He collected it in three seconds after setting foot on the field. Due to his aggressive style of play, he was a member of the so-called 'Crazy Gang'. The English press gave the nickname to the 1980s, and 1990s Wimbledon FC teams. He made his screenplay debut in 1998 in Guy Ritchie's Lock, Stock, and the two smoking barrels, along with Statham, which kicked off both of their film careers. Vinnie's tough-guy act is not really an act after knowing these. He is an authentic badass!
Johnny Weissmuller
Johnny Weissmuller was born in 1904 in a small Transylvanian village in Szabadfalu, but soon after that, the family moved to a Pennsylvania town called Windber. He began swimming under doctor's orders and soon won every swimming competition he entered.
However, he was also good at running and high jumping. In 1918, after his father left them, he worked as a lifeguard at the Illinois Sports Club, where coach Bill Bachrach noticed him and took him under his wings. In 1921 he won the National Championship. He was only 20 when he took home three gold medals from the Paris Summer Olympics and played with the American water polo team, as well.
Johnny started concentrating on his swimming career in the 1920s, in which he achieved tremendous success. He was the first swimmer to complete the 100-meter freestyle in under 60 seconds. He also took part in the 1924 Paris Olympics and then the 1928 Amsterdam Olympics, where he won five Gold medals in swimming and even won a bronze medal in Paris as a member of the American water polo team. As a swimmer, he never lost a race. Then as a pro athlete in Hollywood, he first played Tarzan in 1932 and then played the legendary character 11 more times.