Pros and Cons of VAR
Updated: January 13, 2020
VAR has been used now in most top leagues in Europe

Most recently it has been introduced in the Premier League

Many are not happy with it and asked for changes
VAR, the Video Assistant Referee system has been introduced in most top leagues of Europe, in the Champions League and in the 2018 World Cup in Russia. Not everyone is a big fan of it, especially in the Premier League, where fans and the teams have only faced it this season. As a big fan of football ourselves, we checked the main Pros and Cons of VAR. 
Even though there have been many changes recently in football regulation,  the introduction of VAR is the biggest from them. In theory, everyone agrees with its original aim. Helping the work of the referees in crucial moments, and decreasing the number of major errors made by them. You can read a collection of these errors on our site. But in practice, the application of VAR is not without contradiction. Sometimes it is used too often, interrupting the game constantly. And even with the assistance of VAR, we can still see bad decisions. So let's see the main pros and cons of VAR. 
The Pros
VAR definitely helps the work of the referees and make them more confident. As it offers them the option to ask the opinion of the video assistant and three further assistants, in case they are not certain about a situation. Or they can even rewatch it on TV when VAR can't decide. But the last world still belongs to the referees, the VAR can only make suggestions to them.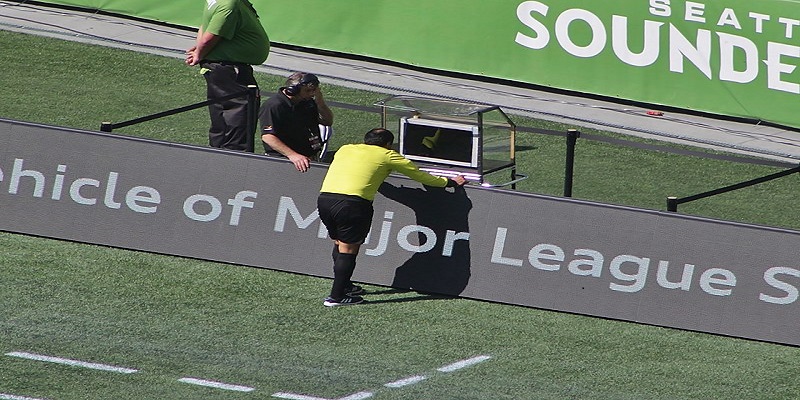 Referees can rewatch difficult situations on a screen [SounderBruce [CC BY-SA]
The new system has been introduced in the Bundesliga and Serie A in the 2017-18 season, as it was mentioned by online sportsbook news in Italy. In Serie A referees' jobs are even harder than in other countries as players like to overact in different situations. In these cases, VAR can definitely help with allowing some time for the referees to think their decision through. Also for players to cool down and accept the decisions. 
Another big advantage of VAR, that we can't see as many errors as before, especially in situations like judging an offside. For human eyes, it can be very difficult to see the difference of a few centimeters. But now thanks to the new technologies, the referees can review them in detail and make a decision based on that. This is not always a good thing for anyone betting on a game on bet365, as a possible win can be overturned quickly. 
The Cons
Besides all its benefits, there are some negative factors around VAR. As per the original advice, referees should only use it in four major situations: 
Whether a goal should stay or not

Penalties

Straight red cards

Mistaken identity
But looks like the usage of VAR has become too frequent. Referees are relying more and more on technology and not taking responsibility on the level as before. According to the statistics mentioned by online sportsbooks in Italy, the VAR has been used 790 occasions during 119 games of this season in Serie A. It has increased from last season, which is a worrying sign. As a viewer of a football game, I often find it frustrating, that they stop the game so many times. For the fans at the stadiums, it must be even worse, as they can't even see the replays. 
VAR's efficiency depends of course on the referees and in the surrounding. In the Bundesliga, the usage of VAR is working now quite fluently, while during the World Cup in Russia it was sometimes really painful. That's probably the reason why we couldn't see it on the Euro 2020 qualifiers, even though it would have been useful sometimes. But VAR will be back on the playoffs next year and of course on the tournament as well. You can already make a bet on the winner of the games or even the champion at Euros 2020 on bet365. 
Biggest controversies around VAR
With all the pros and cons of VAR, most top leagues are using VAR without major problems.  But in the Premier League, it might be a long process to getting used to it. Players and managers were expressing their concerns and unhappiness about the new system. Liverpool manager Jurgen Klopp said that he can't really celebrate any goal scored by his team now, as it might get disallowed after VAR checks. It is true, that it can take away the joy that a goal used to bring for the players and the fans when everyone needs to wait to see if it is really a goal or not.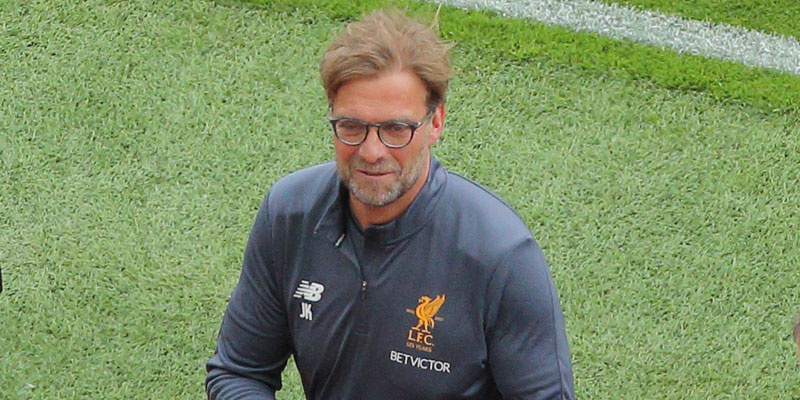 Jurgen Klopp is not  happy with VAR Ruaraidh Gillies [CC BY-SA]/
There have been many games so far, which included controversies. Like the Liverpool vs Manchester City game, where Guardiola almost exploded in anger after the referee didn't give them penalties in two suspicious situations, even after consulting VAR. Officials are all agreed that improvements are needed, especially with the fans' experience. There are suggestions to play the conversation between the referee and VAR assistants like in NFL and rugby union. And even replay some videos about situations where the referee's decision has been overturned. 
Whatever holds the future for VAR, you can still make a bet on any Premier League games on bet365. For more tips, you can also read our latest review about bet365 sportsbook. 
GAMBLING News -
November 2022