Seven Tips On How To Beat The Odds in Golf Tournaments
"Golf has too much walking to be a good game, and just enough game to spoil a good walk." Or so the old saying goes. One thing is for sure, if you want to know how to beat the odds in golf, you're going to need more than luck. It might be enough to win a bet on golf at online betting sites in the US like Bovada, but it won't be enough if you're actually playing. So to help out before you hit the course here's seven tips that'll ensure you don't have to rely on fate, or skill.
1. Practice
This might seem a little obvious to be on our list of how to beat the odds in golf. It may also involve an investment of time you're ill-prepared to make. However, they say practice makes perfect, and perfection is handy when attempting to win any game. This applies just as readily to golf. Just spend a lifetime playing the game and learning the deep concentration required and no opponent will stand against you. Never know, you could even go on to win a US Open yourself.
2. Bribery
Naturally not everyone has the time to become a golf master. So the next tip on our list of how to beat the odds in golf is bribery. Whether you choose to pay off the officials or, your opponents' caddies, this is simplicity itself. The only limit on what it can achieve is the amount of money you're willing to spend. Sure, if you like to bet on sports in the US regularly you might feel a little squeamish. However, do remember the alternative is losing and that could be a high price.
2020 US Open Odds at the Bovada Sportsbook

Tiger Woods – 25/1

Patrick Cantlay – 25/1

Collin Morikawa – 20/1

Justin Thomas – 16/1

Jon Rahm – 16/1

Bryson DeChambeau – 14/1

Dustin Johnson – 14/1

Rory McIlroy – 12/1

Brooks Koepka – 10/1
3. Nobbling
Should you have issues with funding, this is a cheaper option on our list of how to beat the odds in golf. Simply ensure your opponents can't continue to play. Some poison, a small explosive charge, a sniper in the tree line. Any of these will be effective. Car bombs are popular in some parts of the world, a crossbow bolt to the head in others. Just remember not to be standing too close when the time comes. The laundry costs can easily outweigh the savings of using a hired killer.
4. Technology
Golf is an ancient game, but times have moved on. Between miniaturization and the internet of things a remoted controlled golf ball is not impossible. Anyone in the US gambling laws of physics can't be bent around the game is not paying attention. If Elon Musk can make rockets fly backward, they can make a remote-controlled golf ball. It's only a matter of time. That's why this gets a slot on our list of how to beat the odds in golf. Look out for these on sale in China soon.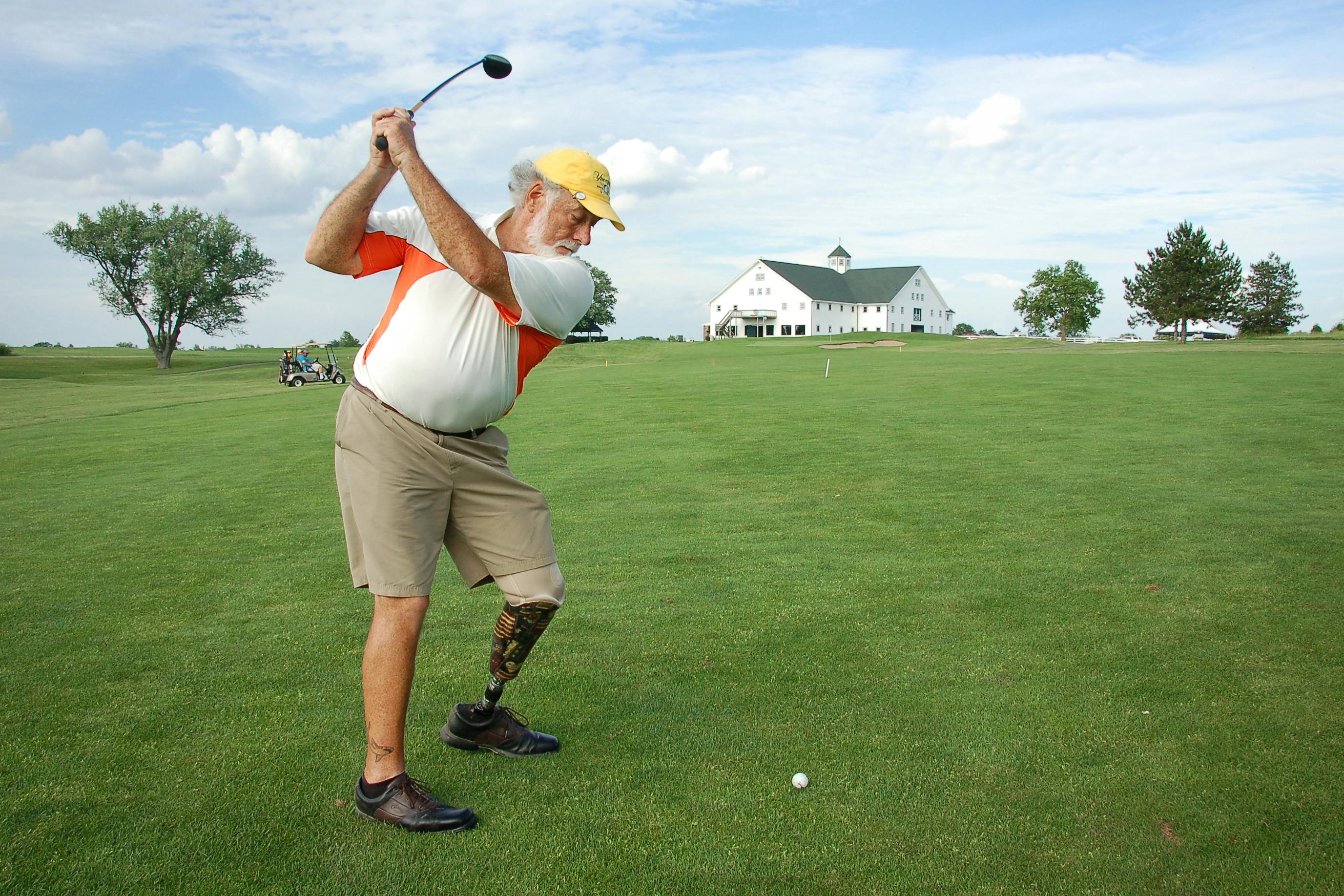 5. Prayer
To listen to the jokes told in clubhouses you can only assume both god, and his son Jesus, play golf. Thus it should be quite effective to resort to prayer when in need of an edge. They will not only understand your position but also the lie of your ball, and what's now required. You may scoff but you can bet on the US Open to be won by someone who'll then thank the almighty. So it must work, right? Otherwise why would they bother? That's why it's on our list of how to beat the odds in golf. 
6. Animals
Of course, if you can't count on divine intervention but still want to know how to beat the odds in golf, this could be for you. Trained animals could easily help swing the game your way. This is regardless of whether by absconding with an opponent's ball or moving yours into a more favorable position. You might not be able to bet on a cleverly trained squirrel winning The Masters at online betting sites in the US like Bovada, but you can bet one might be able to help you win it.
7. Cheating
This requires more human assistance. Just get an associate to bet heavily against you and then throw the game. You'll not be the first to do this. Sure, you can trust the odds on the US Open at Bovada are safe enough, but on any given Sunday at your local club? Discovering how to beat the odds in golf could really be this simple. Just make sure you don't make it look too obvious and you're golden. You will also need to guarantee your accomplice isn't the weak link, okay?
In the run-up to the US Open we play through seven great tips on how to beat the odds in golf.