Shute Shield 2019 Betting Predictions: Sydney University to Win
Sydney University could defend their 2018 Shute Shield title

Gordon are underdogs, but they do have a chance
Fans will once again be treated to 21 weeks of Sydney Club Rugby action from April. The Shute Shield 2019 betting predictions opt for Sydney University and Northern Suburbs to win the competition. Who, out of the 11 clubs, will be crowned as the new Sydney rugby champions? Bet now on bet365 Sportsbook for your winning team.
The Shute Shield is awarded to the Grand Final winner of the Sydney Club Rugby season. Founded in 1923, online sportsbook news in Australia have been impressed ever since. Randwick (29 titles) and Sydney University (27 titles) are the most successful teams in the history of the competition. This year, the rugby union competition will run from 6 April to 3 Aug, with the final scheduled for 24 August.
These are some of the 2019 Shute Shield competitors and these are their chances to win according to bet365 Sportsbook:
Shute Shield 2019 betting predictions:
Shute Shield 2019 betting predictions don't see Western Syndney or Gordon winning
Both Western Syndey and Gordon have underdogs odds for 2019 Shute Shield champions.  Western Sydney, previously known as Paramatta or Two Blues last won the title in 1986.  Gordon have also been quiet in the competition as they last won the Shield in 1998. The odds of them winning anything this year go against them.
Gordon has odds of winning at 21.00 and Western Suburbs's odds are 81.00, the worst at bet365 Sportsbook. If you want to make a risky move, Gordon would be a safer choice. Between the two, Gordon are a much stronger team as they have won 8 Shute Shield titles.
Radwick's title of most successful club is under threat from Sydney University
Radwick will enter the competition with good odds to win the 2019 Shute Shield. They have won the most titles in the competition, but this is in jeopardy as they last were champions in 2004.
Last year,  Radwick failed to make the Grand Final and finished the competition in 9th with 11 losses in 18 matches. If the Sydney club are to protect their name and remain relevant, a win this year is a must.
So there's a chance that the rugby club could win and return to being a big name in the competition. Radwick (8.50) could make it to the Grand Final if they win games against big names such as Sydney University, Warringah, and Northern Suburbs. You can bet on Radwick to be the Grand Final winner and you can also check out the latest review about bet365 Sportsbook.
Sydney University and Northern Suburbs have the best odds to win the 2019 Shute Shield
Sydney University will be under pressure to defend their title from 2018. The Shute Shield 2019 betting predictions favor them to win. Their odds to win this year are 5.00, so all eyes will be on them to win their second consecutive title. They secured a comfortable win in the 2018 Shute Shield Grand Final beating Warringah 45-12. The Students will kick off the competition against Eastern Suburbs (8.00) with home advantage.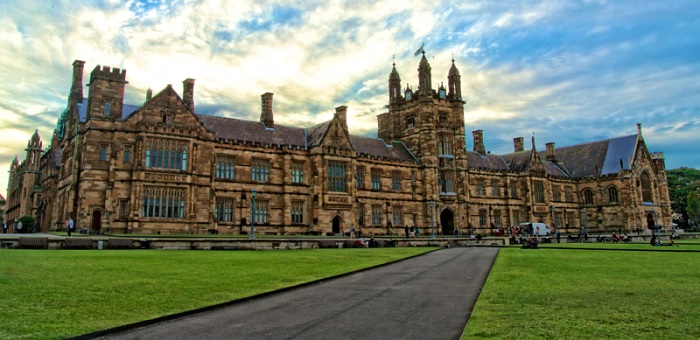 Sydney University have won the Shute Shield an impressive 27 times. Winning their 28th title this year will be crucial if they're to close the gap with Randwick, who have 29 titles. They will mostly be challenged by Northern Suburbs, who also have odds at 5.00 at bet365 Sportsbook.
Northern Suburbs will face last year's runners up Randwick in Round 1. They last won the Shield in 2016 and featured in the 2017 Grand Final but failed to defend their title. According to the online Sportsbooks in Australia, the ruby club stand a good chance of winning their 8th title this year.
GAMBLING News -
December 2022