Serena Williams is more than the dominating name of women's tennis. She is the type of inspiration that the modern age depends on, a role model and icon. As anyone who is as successful in their field as Williams, she has always put her career first. Even when proposed to by her partner, co founder of Reddit Alexis Ohanian, she was angry, as she did not want anything to distract her from winning the Australian open.
"I was almost angry. Not almost, I was angry because it was right in the middle of my training season and I thought, 'I have to win the Australian Open'."
Last year she gave birth to her first child but her maternity leave from women's tennis has not only changed the game drastically but also left the world of gambling in a state of chaos.
Back in the day and rise to the top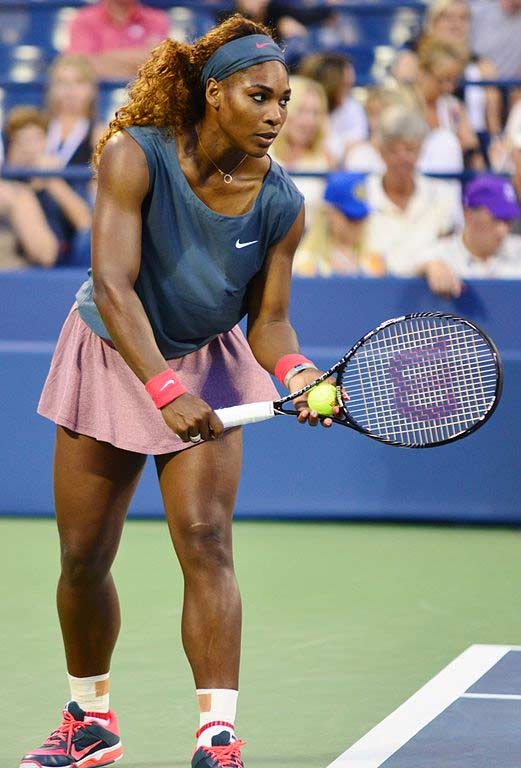 Williams comes from Compton, California's notorious suburb. "Gangs, robberies, murders, gunshots right outside our door" are what surfaces from William's childhood memories. Her dad, after watching the award ceremony from a game of tennis he had just missed, decided to invest all he had for a better future for his daughters, as the paycheck from a four-day tournament was more than he earned in a year. Inspired further by some home videos he found, Richard Williams began training Venus and Serena when he had never even held a racket before. Thus began Serena and Venus William's legacy.
When Serena was nine, she dreamt of becoming the world number 1 by the age of fifteen however come 1995, she was defeated in the first round of her professional debut. Granted she was fourteen however it was only in 2002 when she finally achieved this feat, at the age of twenty.
Queen of the court
Fast-forward 12 years and William's has 39 Grand Slams victories, 4 Olympic gold medals and 9 original grand slam records to her name. Since first becoming world No1, she has not gone a year without winning a grand slam. Her dominance over the decades has made predictions for other players difficult to say the least. Either she plays the competition out of a tournament, or Serena won't be on form. As a result she is always the safe bet in women's tennis.
New beginnings
Anyone who has ever been dismissive of a women's ability after pregnancy is wrong beyond contempt. The history of tennis is rife with proof, one instance being Margret Court. After giving birth for the first time in 1972, Court went on to win 6 Grand Slams. She then won another 2 following her second child's genesis. Another example is Kim Clijsters whose notable excellence came after childbirth when she won 3 Grand slams.
Why you should still bet on Serena Williams
"I'm excited because I feel like I've been playing really, really well and I can only go up."
The French Open 2018 was William's anticipated return to the sport. The result however, was an early withdrawal in the fourth round due to an injury of her right pectoral muscle. She is unsure if she will be participating in Wimbledon next month, making Bet365 Sportsbook odds at 6.00 seem far fetched.
That said her performance at the 2018 French Open met her expected standard, before she retired from the Grand Slam, William's winning her last game in just two sets. Online gambling sites in the USA say to bet on Serena Williams to win the US Open, especially when the odds are at 5.50.