Best Gambling Games To Play with Friends
Posted: November 16, 2021
Updated: November 16, 2021
Esports are one of the best gambling games to play with friends

Bingo is the star of social gatherings

Straight from the Wild West. Blackjack is a friend friendly gambling game

Why bet and play DFS alone, when you have friends?
There is no better way to spend your free time than having friends over. And what to do when the topics run out and the conversation is slowly dying? Well, play together, of course! However, don't worry if a bonfire or a sleepover is not manageable in your near future. Nowadays we are lucky because we do not even have to be in the same room to play with our friends. Online board games, esports, and various gambling and gaming sites are available from anywhere. We collected the best gambling games to play with friends for you.
Esports – For Team Players
Esports or electronic sports are video game competitions. These games ensure the opportunity to play in multiplayer mode, be part of a team or even play alone. The best part of esports is that you can enjoy the company of your friends when you can't personally be together. The gaming set usually requires a headset so you can communicate during the game and your webcam to even see each other while playing. Your screen is split, and you can see what the other players are doing or where in the game they are. So if one of you is stuck, you know where to find them and can help out.
That's important because if you want to win, then you have to play as a unit. If you are good, you can even make a profit and become a professional. It sure sounds fun! Esports is definitely among the best gambling games to play with friends if you can't meet up and even when you can. Furthermore, if you join a team, you can make friends there. Genius, isn't it? You can choose from dozens of games, like League of Legends or King of Glory. Check them all out at 22Bet. 
Bingo – Surprised? It's One Of The Best Gambling Games To Play With Friends
If you recall movie scenes of bingo halls, what is always the same? The crowd and their loud clatter. Bingo brings people together. The original allure was the social aspect of the game. The bingo BOOM lasted until the 60s and made a big comeback in the 90s. So bingo halls are usually used by an older generation. Generally, the younger players use alternative board games and virtual versions. Did you know that bingo's history traces back to the middle ages? The game originates from a medieval Italian lottery and spread through Europe in the 18th century. However, its name came from the US. In the 20s, the game was named beano after the beans they used to play it. There is a rumor about a player, who shouted the word: bingo, instead of beano, and the name changed.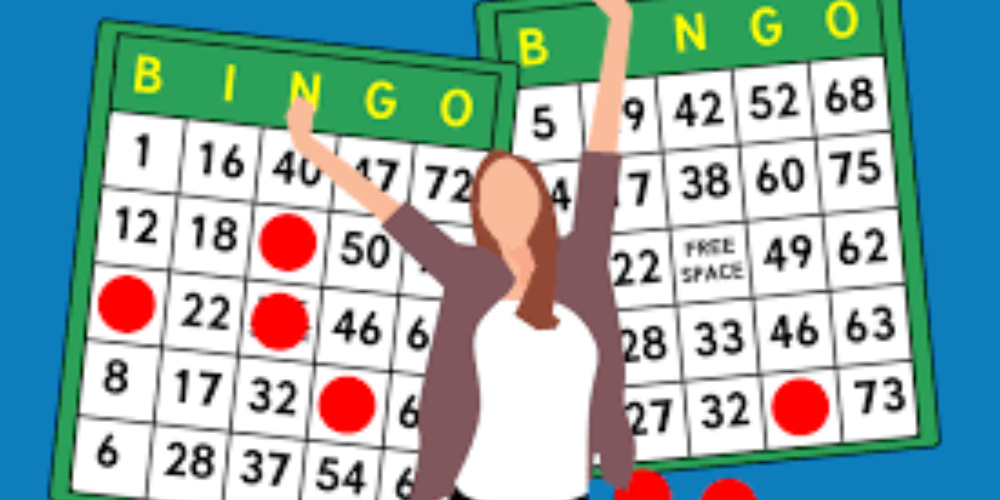 Bingo, just like many other gambling games, has various versions. In the UK, they play with 95 balls, but in the US, the highest number is 75, for instance. Check out online gambling sites in the UK and find out more about the different types. Still, the goal is the same everywhere. You buy one or more tickets with 25 numbers on each. Then you try to mark them off as fast as you can, before the others. If a row is complete, you have to yell bingo! Learning the game is no hardship. You need to prick up your ears, act quick and shout bingo before others. However, if the live game is too fast-paced for you or the chatter is not to your liking, check out our online bingo guide and play virtual bingo at online platforms, like 22Bet. 
Try DFS and Betting With Friends
Daily fantasy sports are virtual competitions played with real professional sportsmen's digital versions. The gambling game is based on the actual data and results of the players. Your job is to choose a sport and draft your team. As the name shows, the games are over in a day. It means that you get your win by the end of the day. However, DFS is not just an individual game. You can team up with friends, family, or even co-workers and have fun together. Betting falls under the same category as DFS. If you decide to bet on a soccer match, for instance, cheering with friends makes winning that much more fun. You can place bets at 22Bet and root for the players and teams together. Having a night out or in with friends, with cold beers, snacks, and a big plasma TV, are the things you need to enjoy a great time with friends.
One of the Best Gambling Games To Play With Friends In a Casino is: Blackjack
Blackjack tables are never empty. This card game doesn't require such a high-level concentration, that's why the game can get loud, but that makes it even better. Speaking of loud, blackjack was played in the Wild West too. And as we all know, the Wild West is famous for loud fights and saloons.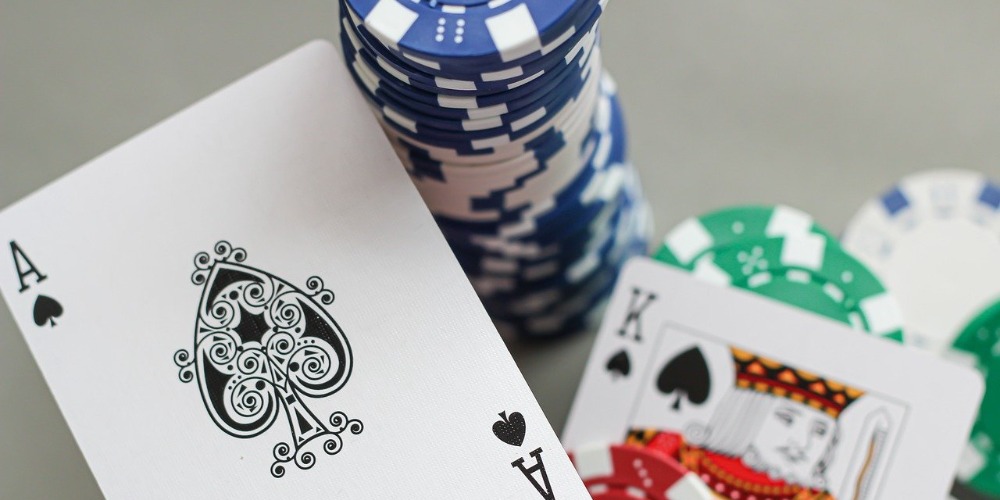 The name was different, though. "Vingt-et-un," alias twenty-one, had the same rules as the modern version. You get cards, and every card has a value. The goal is to get as close to twenty-one as possible. If you go over it, you lose. Try competing with your friends and make the already fun game even more so. Check out online gambling news sites in the UK and learn about blackjack odds. If you prefer the quiet version of one of the best gambling games to play with friends, however, visit 22Bet Casino and enjoy the game alone.