There is more than enough nostalgia in fashion. And when, if not for Halloween, you can afford to indulge in it one hundred percent? We haven't seen so many remakes, comebacks, and reunions in pop culture for a long time: the sequel to Sex and the City, the Friends special, the same Gossip Girl 2.0 – there is no shortage of costume ideas. Especially considering that new headlines are constantly being added to them – like the green suit from Squid Game, Britney Spears' denim, or Kim Kardashian's black suit. On the eve of Halloween, the most fashionable of them will appear. In this article, we will talk about the most popular Halloween costume in 2021 and make bets on it!
Most popular Halloween Costume In 2021: Looks For Ladies
Cruella: The release of a new Disney movie about becoming an evil fur coat lover opens up a whole new range of Halloween looks inspired by the punk aesthetics of 70s London and Vivienne Westwood's daring collections. In addition to the two-tone wig, you can choose from a range of looks presented by Emma Stone's heroine. For example, a dress made from newspapers and trash bags, the inscription The Future on the face, and a dominatrix cane. Moreover, a Dalmatian on a leash will become a signature addition to the look. All in all, you will need a black and white wig, a mouthpiece, a cane, a leather jacket, and a black skirt.

Britney Spears from the 2000s: As in the 2000s, Britney Spears does not leave the front pages, albeit, unfortunately, now for other reasons. This Halloween, we offer you to remember the best fashion outlets and concert images of the singer. The most practical choice is her pairing out with Justin Timberlake all in denim. 

Kim Kardashian at the Met Gala: Kim appeared in absolute total black. An outfit from Demna Gvasalia, which completely covers the figure, will allow you to remember the Dementors at a party and discuss the nature of evil in "Harry Potter" or the appropriation of a burqa, depending on the severity of your environment. By the way, it is also suitable as a paired costume, and not just a Halloween look for ladies. To make it you will need s black tunic, black leggings, black knee-high boots, black tights – when cut, they will replace the balaclava. Make your bet on the most popular Halloween costume in 2021 in

online sportsbooks in the USA

.
Classic Options
Witch: A broom, a black robe, and striped knee-highs with shoes – a costume for a witch from fairy tales are ready. And a hat can be done like this: take a regular hat, make a cone out of cardboard of a suitable diameter and secure it with pins. Besides, complement the headpiece with a black veil for a more intriguing look.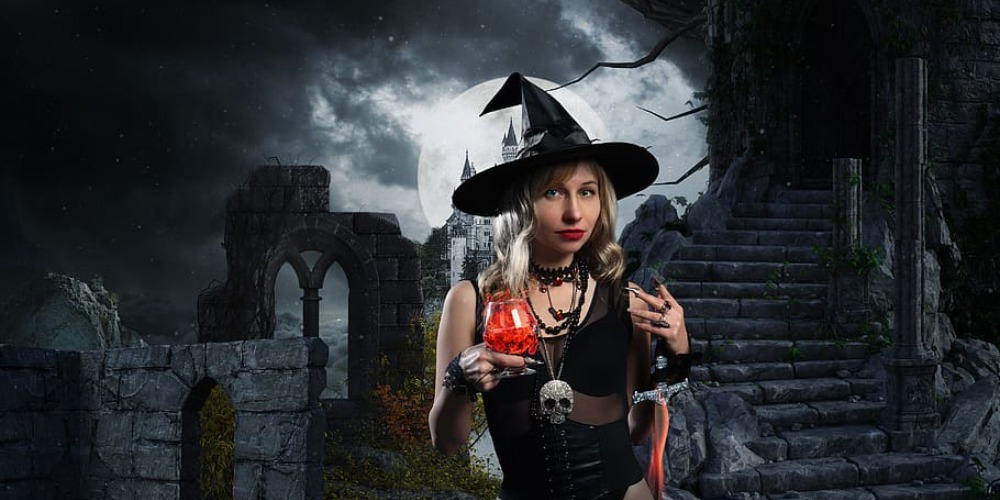 Harley Quinn: The main detail is bright pink and blue tails, use a tint hair foam for this. The entire outfit can be selected in the same colors. All in all, the main thing is a shorter skirt and a baseball bat with the inscription "Good Night".

Lady Cat: If you are too lazy to come up with something, choose a win-win image of a cat for Halloween: ears, a tail, and a black nose. 
Most popular Halloween Costume In 2021: Gentleman Looks
A player or host from the "Squid Game": The main hit of the last time gives two ideas for the outfit at once: a green tracksuit with a white numbered T-shirt or a pink jumpsuit with a mask for fencing. Indeed, draw a white figure on it and pick up the machine gun – you are in the game. And even the danger that you will not be the only person at the party who has chosen such a costume is justified by the plot. For the player look, you will need a green tracksuit, a white t-shirt with a number, and white slip-on sneakers. Meanwhile, if you want to look like a host: a pink jumpsuit with a hood, a fencing mask, white paint, and a toy or airsoft machine. You can also get some inspiration from our article about the

Squid Game s02 Odds

and the

22BET Sportsbook

.

Brawl Stars Hero: To become the king or queen of the Halloween party, gather a team of Brawlers. Indeed, the most popular mobile game is a storehouse of simple and elegant images. Sew two buttons onto the hood of your green hoodie and you're Leon. A blue dress and a bun – and you are Piper. Meanwhile, yellow bandana, sweatshirts with stripes, and ugg boots – you are Shelley. Moreover, blue balaclava and naked torso – you are El Primo. All in all, you can use the looks multiple times in a dress-up party.
Classic Options
Dracula: To look like a vampire, you will need fangs, fake blood, a white shirt, and a black cloak. Read on to learn how to make artificial blood in our article.

Freddy Krueger: Striped sweater, hat – but the makeup will have to work hard. Besides, liquid latex will help you.

Hannibal Lecter: Indeed, Hannibal's mask is not hard to find on sale. This suit is perfect if you want to avoid overeating at a party. Also, you can always joke that the menu at the party is inappropriate.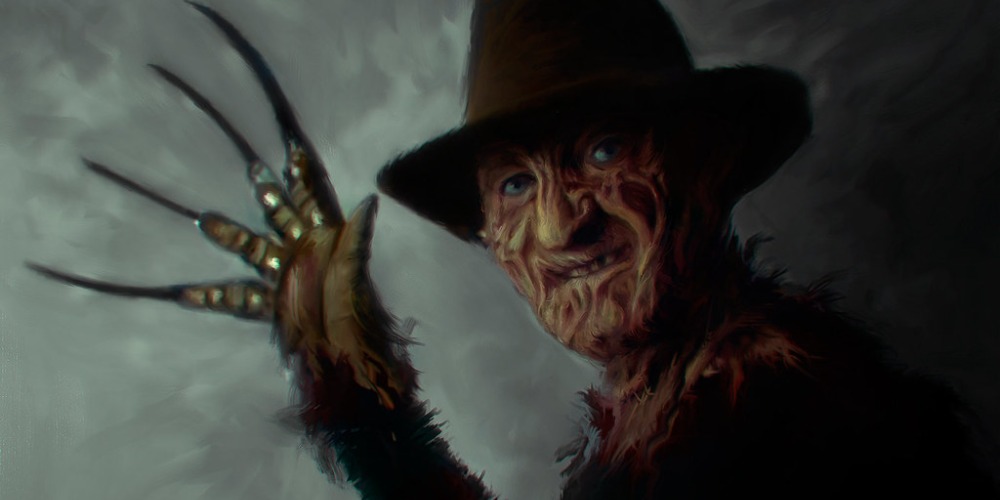 Jason: Green jumpsuit, hockey mask, and machete. But don't forget to call your mom!

Guy Fawkes: A simple solution is to wear a mask-symbol of the Anonymous movement, which was revived by Tiktokers this year. All in all, there are many options you can bet on in the

online sportsbook in the USA

. 
Most Popular Halloween Costume In 2021: Looks For Couples
Mileena and Sub-Zero from Mortal Kombat: Do you still remember how to make a fatality on the Sega? Chances are, this year's new adaptation of Mortal Kombat has brought you back to those memories. The costume of a modern Sub-Zero is not easy to repeat. However, for an old-school one, a couple of cuts of blue fabric, a black hoodie, and a mask are enough. For a paired female look, Milina is suitable. And of course, you can experiment with make-up to the fullest to create the effect of a mouth full of sharp fangs spreading to the ears. For the look of Sub-Zero, you will need a blue judo kimono with cut-off sleeves, black skinny, black boots or more pretentious boots, black wristbands, and a black balaclava. Meanwhile for Milina: a purple bodysuit, a purple mask, black eyeliner and makeup, and fake tridents-sais.
Bride and groom vice versa: The main showman of the year, whether we like it or not, some celebrities, showed how impressive a couple can look at a wedding when the bride and groom switch roles. More precisely, the usual outfits: a groom in a dress, a bride in a suit. If you and your spouse are similar in physique, your wedding suits can simply be taken and used as outfits for All Saints Day. If not, the rental will help you. However, do not forget about the infernal face tattoos – just in the theme of the holiday. To make this happen you will need a bride's dress, a groom's suit, and black eyeliner or tattoo marker.
Tips For Perfect Looks
If you want to depict deep wrinkles, burns, signs of decomposition, and other troubles on your face, a standard cosmetic bag is indispensable. Indeed, this makeup is usually based on liquid latex. If you do not have it, you can not buy it, but make it yourself. You will need liquid glycerin – 2 tbsp. L., gelatin – 2 tbsp. l,. and water – 2 tbsp. L. Stir the ingredients and heat in the microwave for 30 seconds, opening it periodically and stirring the substance. When the mixture has cooled and become stringy, you can apply it to your face.
Meanwhile, to make artificial blood you will need flour – 1 tbsp. L., red dye – 2 tbsp. L., a glass of water, and sugar. First, boil water and pour sugar into it until a viscous consistency – until you get a thick syrup. Add flour, mix thoroughly. Besides, add the dye and stir again. Boil the syrup for another 30 minutes over medium heat – the blood is ready for use. Hopefully, you will have the best and the most popular Halloween costume in 2021. And for those who don't like partying we also have an option. Learn more about Celebrating Halloween in Online Casinos and visit the 22BET Sportsbook. Trick or treat?