AS Monaco have appointed football legend Thierry Henry as their new manager on a three-year deal.
Henry and AS Monaco rekindle their relationship
Following a string of poor performances that have left AS Monaco battling for survival in Ligue 1, the club have decided to sack Portuguese manager Leonardo Jardim and appoint their former player Thierry Henry s their new boss.
"I am very happy to come back to Monaco and extremely determined to meet the challenges ahead," said the 41-year-old. "IN the first place, I thank AS Monaco for giving me the opportunity to coach the team of this club so special for me. I cannot wait to meet the players to start working together."
Monaco's vice president and chief executive, Vadim, Vasilyev, is assured the former Arsenal and Barcelona legend can bring turn things around and back the club to the top of Ligue 1.
"His knowledge of football, his passion for the game, his high standards and his commitment to our colours make his nomination a reality," commented Vasilyev. "Thierry is both aware of the task ahead and eager to start his new job. He can count on our trust and all our support to bring a new dynamic to the team and carry out its mission."
After 9 rounds in Ligue 1, Monaco find themselves struggling in the relegation zone (18th position) with only 6 points to their name. This is a far cry from their performances two years ago in the 2016/17 season, a campaign in which they managed to usurp the might of PSG and clinch the Ligue 1 title. Online sportsbooks in France are giving them increased chances to turn their fortunes around, after news of Henry's managerial appointment broke out.
Can Henry turn around the fortunes for the rich Principality?
Henry joined Monaco's youth academy as a 15-year-old in 1992, before breaking into the first team two years later. His promotion was accelerated thanks to the keen eye of then Monaco manager Arsene Wenger – the same man that would bring him to Arsenal in 1999 where he became a Gunners legend and won multiple trophies.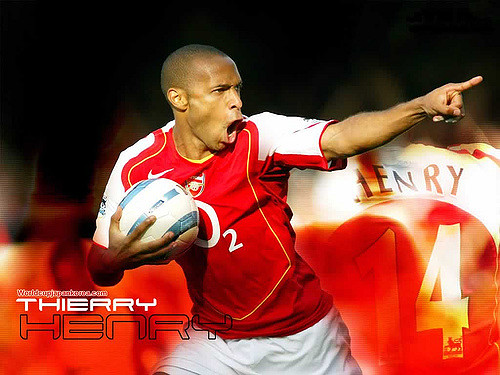 His initial years at the Principality saw him make steady progress as quickly became a regular after the first campaign, although his famous goal-scoring skills were at that time still being honed. In his four and a half years with Monaco, Henry scored 28 goals in all competitions, with his highest scoring campaign coming in 1997/98 which saw him notch 11 goals.
During his illustrious 20-year career as a player, Henry has won everything at both club and country level, including the World Cup (1992), European Championship (2000), Champions League (2009) and multiple domestic league and cup titles, per providers of internet betting in France.
But now everything will be different for the Frenchman, as he embarks on his first managerial job, which will bring about a whole set of challenges that he hasn't faced so far. The only experience he has of leading a team was over the last two years when he served as assistant manager for the Belgian national team, which is led by Roberto Martinez. And with Henry as part of the backroom staff, the Red Devils sealed a bronze medal in the recent 2018 World Cup in Russia, after defeating England.