The final chapter of Tito Ortiz and Chuck Liddell's rivalry will be settled on November 24, 2018. According to online gambling news in the US, the two UFC light heavyweight champions will fight at The Forum in Inglewood, California. If the Tito vs Chuck 3 betting preview is any indication, then Tito will get his redemption after previously losing to Chuck with two knockouts.
Tito Not Willing to Fight a Friend
The drama that surrounds Tito and Chuck did contribute to the boom of people watching MMA. According to Tito, he lost the UFC fights to Chuck in 2004 and 2006 because he didn't want to fight a friend. But as time progresses, the two went from a sparring partner to constant bickering and trash talking. They are the prime example of best friends turned enemy.
Tito vs Chuck 3 betting odds

#
Bet on
Odds
1.
Tito Ortiz
1.36
2.
Chuck Liddell
2.90
Visit Vbet Sportsbook!
For their third fight, things are different. The Tito vs Chuck 3 betting preview shows that Tito is a lot more favored to win. The best online betting sites in the United States estimate his winning odds at 1.36. Tito even said:
"He's not my friend; he doesn't sleep on my couch anymore. He's my enemy, and my job is to beat his ass."
Who is In Shape a Better Shape?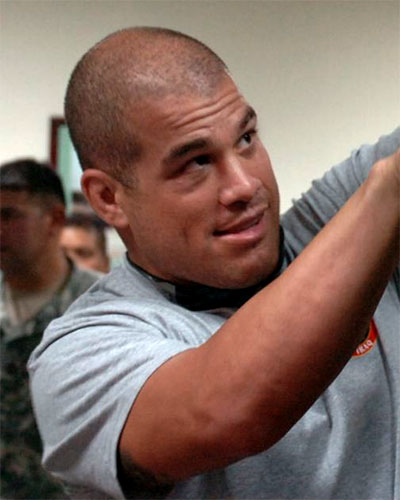 Age has affected both Tito and Chuck who are 43 and 48, respectively. However, most people can agree that Tito is in a better shape than Chuck and his six packs. The Tito vs Chuck 3 betting preview could not even see Chuck's victory. Internet gambling sites in the US predict long odds at 2.90 for Chuck to win the upcoming fight.
Chuck got back to training recently, but he hasn't had a fight in eight years. His retirement was not so elegant either. In 2010, Chuck suffered from three consecutive knockout losses before stepping down from UFC.
On the other hand, Tito's period of inactivity was significantly shorter. The guy has retired a couple of times, but his most recent matches under Bellator MMA were from 2014 to 2017. During those times, Tito's record was 3-1 which included a win against Chael Sonnen.
Odd for the Tito vs Chuck 3 Match
Finally, it's confirmed by the Tito vs Chuck 3 betting preview that Tito Ortiz (1.36) has both the will and the body to defeat Chuck Liddell (2.90). We should bet on Tito to end this long-term rivalry once and for all at Vbet Sportsbook!