Top Athletes From War Zones
We can find great athletes even in war-torn countries like Syria or Iraq

The Afghan football league was going ahead in spite of fights and danger

29 athletes were part of the Refugee Olympic Team in Tokyo
Unfortunately, there are several wars still going on in different countries around the world. Sport can be a great motivation and sometimes key for a better life for people living in dangerous circumstances. As they can escape and make a living in another country but continue to practice their sports. Or stay and achieve fantastic results in tough conditions. Just like the following top athletes from war zones did.
The whole world has been watching the latest developments in Afghanistan where the US-backed government left the country in a hurry due to the Taliban taking control again. They are back in power after 20 years of absence after American forces made them withdraw. Some Afghan athletes managed to train even during the fights and represented their country in the Olympic Games and other world events. Along with athletes from other war-torn countries like Syria, Iraq, or Sudan. Let's see the most successful ones from these difficult backgrounds.
Syrian Olympic Athletes Belong to Top Athletes From War Zones
Syria only won one gold medal in the Summer Olympic Games so far thanks to its female heptathlete, Ghada Shouaa back in 1996. The country has three more medals, one silver and two bronze medals in wrestling, boxing, and weightlifting. Her compatriot, Bayan Jumah is the first Syrian female swimmer to qualify for the Olympics rather than be there through a wildcard. She achieved this result ahead of the 2016 Rio Olympics which was actually her third Game.
In Tokyo, Syria qualified in the women's singles table tennis tournament through an 11-year-old girl, Hend Zaza who was also the youngest competitor at the whole Olympics.
Sadly she lost her first game 0-4 but even her participation in the event was a huge achievement. Zaza is definitely a huge talent and hopefully, she can continue to pursue her sport. As in a country torn by civil war and Islamist terrorists practicing any sport is very difficult. But these athletes managed to continue their preparation on a high level even within these conditions.
Top Athletes from Africa
Ismail Ahmed Ismail was born in Sudan, an African country also torn by wars and terror. He won his country's first and still only Olympic medal in 2008 Beijing after winning the silver in the 800m. Five athletes represented the country in Tokyo. From them judoka Mohamed Abdalarasool achieved the best result with getting to the round of 32. But probably the most famous athlete from Sudan is basketball player Luol Deng, who fled the country at the age of six and became a British citizen. He played in the NBA on teams like the Chicago Bulls, the Miami Heat, and the Los Angeles Lakers. Deng was a two-time NBA All-Star who finished his career in 2019 and became the coach of the South Sudan national basketball team. He is one of the top athletes from war zones who had to leave his country to become world-famous.
Top African Players in the Premier League
Moving to another African country, we can find ex-Premier League footballer Saido Berahino from Burundi. The striker who currently plays for Belgian club Charleroi lost his father in the civil war and also fled to England at the age of 10. He played at West Ham United and Stoke City before moving to Belgium. Berahino also represented England at the youth level. But he chose to play for Burundi at a senior level and led the team in the 2019 African Cup.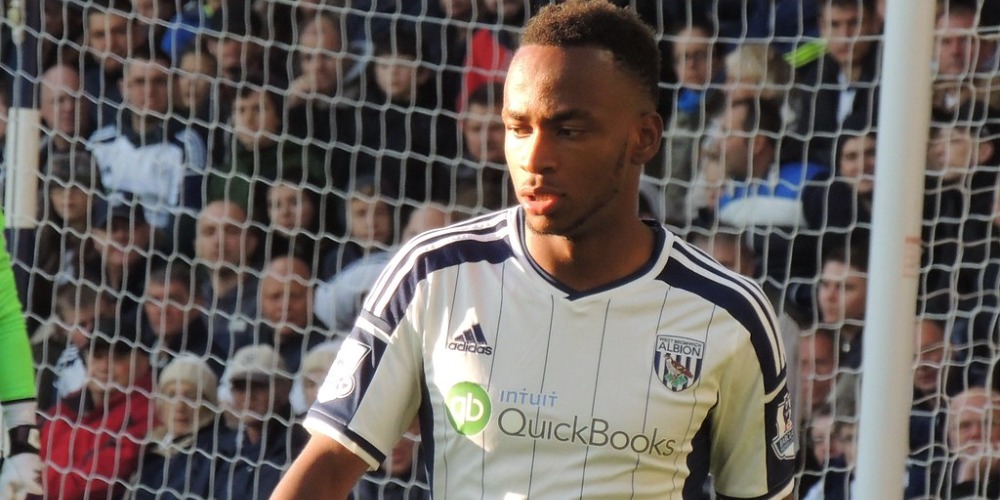 While another former Premier League player, Victor Moses moved to England at the age of 12, when his Christian parents were killed in a riot in Nigeria. He joined Chelsea and played for several different clubs on loan. At the moment he is a player of Spartak Moscow, where he has already spent the last season. If you're a fan of the team you can find some special bets on 1xBet for them. And you can also read our latest review about the 1xBet sportsbook on our website.
Top Athletes From War Zones: The Afghan Football Team
Football is one of the most popular sports in Afghanistan as well, but here watching a game is not so simple. Even though the country has had a national team since 1922, the first Afghan football league season only started in 2012. 8 teams have been competing for the title ever since both players and fans often risking their lives with their participation in these games. In spite of the circumstances, several members of the Afghan national football team play in foreign clubs. Like Omran Haydary, the winger of Polish club Lechia Gdansk, or the team's captain, Farshad Noor, who plays at Bahraini Al Hala Sc.
Despite all the difficulties and danger, the team managed to achieve some great results in recent years. Like winning the 2013 South Asian Football Federation Championship after defeating India in the final. In 2015 they also won their first World Cup qualifier match against Cambodia but lost the following ones. This year the team drew with Bangladesh and India but it was only enough for finishing 4th in their 2022 World Cup qualifier group. Which was won by the hosts, Qatar who also qualified for the 2023 Asian Cup. Online sportsbooks in Qatar offer similar odds for the victory of France and Brazil in the 2022 World Cup. While Afghan fans hope that their team can still play football under the new regime.
The IOC Refugee Olympic Team
The 2016 Rio Olympics was the first occasion when a Refugee Olympic Team took part in the Games. The team represented top athletes who had to escape from their countries. 10 athletes were chosen to compete under the Olympic flag, all of them living in new host countries. One of them was a Syrian refugee, 17-year-old Yusra Mardini who had to swim 3 hours in the sea after the motor of her boat stopped working. She competed in the 100m freestyle and 100m butterfly winning her heat in the latter.
In Tokyo, an even bigger refugee team was competing. Including a total of 29 athletes from 11 countries, in 12 different sports. The best results were achieved by Iranian-born Hamoon Derafshipour who finished fifth in the men's Kumite 67 kg event in karate. While his compatriot, Kimia Alizadeh achieved the same result in women's 57 kg in taekwondo. Both athletes had to leave their home country for security reasons and chose to become a resident in foreign countries. But they still kept their Olympic dream and managed to be there thanks to the Olympic Committee's new initiative.