Lucas Moura becomes only the 10th player to receive 10/10 rating from L'Equipe; check out Tottenham Champions League outright odds.
Spurs make history by reaching Champions League final
Tottenham Hotspur fought back from a 3-0 disadvantage on aggregate against Ajax in the semi-finals of the Champions League thanks to their skilful winger Lucas Moura, who bagged a hat-trick to take them to the final of the competition for the first time in this history.
Having clinched a 1-0 result in London from the first leg and playing at home in the return tie, Ajax were the favourite side per online sportsbooks in EU to make it to the final. And their odds increased considerably when then added their second and third goals in the first half of the second leg to make it 3-0 on aggregate.
But Spurs boss Mauricio Pochettino must have given a rousing talk during half time, as his team bounced back in the second half that saw them pull off nothing short of a miracle.
Moura scored two brilliant goals in a space of five minutes which gave Tottenham fans some hope, as all they needed after that was one more goal to make it to the final, due to the away goals rule.
Despite Tottenham's best efforts to push the ball forwards, there found it difficult to get the ball over the line especially as the time was approaching the 90th minute mark.
But what saved the London side was the referee's decision to add an extra five minutes of stoppage-time. Spurs gambled everything in the limited time remaining; Moura, blessed by the football gods on that, found the back of the next for the third time in the dying moments of the game and thus ensured Tottenham's qualification to Madrid, where they're set to face Premier League rivals Liverpool.
Back spurs with Tottenham Champions League outright odds
Outright winner: Liverpool 1/2 (1.50) or Tottenham 3/2 (2.50)
Tottenham v Liverpool – H 14/5 (3.80) D 5/2 (3.50) A 19/20 (1.95)
(Check out Bet365 Sportsbook review for more info about the online betting site and Tottenham Champions League outright odds.)
L'Equipe are famous for their strict appraisals of players' performances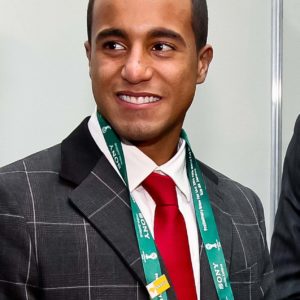 Thanks to his scintillating performances, Moura has been awarded with a 10/10 rating by popular football magazine L'Equipe, who are famous for their highly critical rating system, having given a 10/10 rating to only nine players in the existence of their magazine.
The 9 previous players that received a 10/10 by L'Equipe:
Franck Suazee (France U21 v Greece, 1988)
Bruno Martini (France U21 v Greece, 1988)
Oleg Salenko (Russia v Cameroon, 1994)
Lars Windfeld (Aarhus v Nantes, 1997)
Lionel Messi (Barcelona v Arsenal, 2010)
Lionel Messi (Barcelona v Bayer Leverkusen, 2012)
Robert Lewandowski (Borussia Dortmund v Real Madrid, 2013)
Carlos Eduardo (Nice v Guingamp, 2014)
Neymar (PSG v Dijon, 2018)
Dusan Tadic (Ajax v Real Madrid, 2019)
Following the match in Amsterdam, the Brazilian was left practically speechless with tears coming down his face during the post-match interviews, per providers of internet betting in EU.
"It's difficult to talk," highlighted Moura."I dreamed about this."
"Since I was (a) child it was a dream of mine to play in the Champions League and it's always been my dream to win the Champions League – and now I have the opportunity to play in a final."
"I have the opportunity to make my family, my friends and the people from my neighbourhood happy. (It's) difficult to explain what I'm feeling – it's incredible. I always believed it was possible. Even in the first half when it was 2-0, I believed it was possible and we would turn it around."