Tragic news rocked the fans of basketball, the death of the American basketball legend, Kobe Bryant. He died in a fatal helicopter accident in the bad weather. Unfortunately, his death is not the only one recently, as many similar tragic deaths in sports were reported in the past few years. 
Most recently fatal accidents seem to happen quite often involving different sports stars. Just think about the tragic death of Argentine footballer Emiliano Sala, who was on route to his new club, Cardiff City on a small plane, when it crashed. Both he and the pilot lost their lives. Or the Thai owner of Premier League football club Leicester. Vichai Srivaddhanaprabha also died in a helicopter crash just a few meters away from his stadium. The team tried to remember him in a worthy way, with a 9-0 win over Southampton after a year of the accident. The team is actually doing great so far in the season, you can make a bet on their next game on bet365. 
Plane crashes are examples of tragic deaths in sports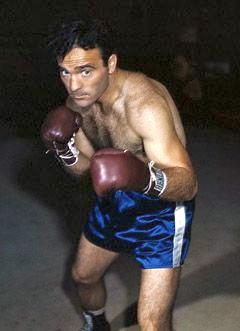 Many famous athletes lost their lives in plane crashes in the past as well. Probably it was even more common than now, due to less advanced technology and flying systems. The biggest accidents involved whole teams, like in the case of Manchester United. The club lost 11 members of the team in a plane crash in 1958 after the plane couldn't make the take-off from Munich. 8 members of the Italian national swimming team died also in a plane crash in 1966.  While a more recent accident involved the Brasilian football club, Chapecoense. 19 players, 14 club staff members, 9 club board members, and 4 journalists died in the crash in 2016, which happened in Columbia when the team was on way to the Copa Sudamericana Final. 
Sadly many more individual athletes were involved in similar crashes. French swimmer, Camille Muffat died when two helicopters collided in the air during filming a reality show in 2015. Boxer Alexis Vastine also lost his life in this accident. Other boxers had a similar fate, like one of the greatest heavyweight boxers, Rocky Marciano. His life ended in a plane crash just before his 46th birthday. Or an even more famous one, French Marcel Cerdan, who was considered the best French boxer and also the biggest love of Edith Piaf. But their romance and his career ended drastically with his death at the age of only 33 when his plane crashed in the Azores. 
The tragic death of a hero
Top athletes are said to be brave, persistent, and they never give up. It was all true for NFL player Joe Delaney, who sacrificed himself to save three children from drowning. He jumped into the water in spite of not being able to swim. He managed to help out one child before drowning himself along with the other two children. 
As online sportsbooks in the US were reporting, Delaney's funeral was attended by more than 3000 people. He also got the Presidential Citizens Medal from Ronald Reagan. His shirt number, 37 is part of the Kansas City Chiefs' uniform so he will always be remembered. But this weekend the club is on the brink of their biggest success in the last few years, as they play in the 54th Super Bowl. It will be their first appearance in the final after 50 years. You can find all the odds for the game on bet365. 
Rushing to death
Most athletes love speed and adrenaline, sometimes too much. We can find several car accidents in the most tragic deaths in sports. Featherweight world champion  Salvador Sanchez crashed with his Porsche and died in the accident at the age of only 23. But a similar end was waiting for one of the best middle and long-distance runner American, Steve Prefontaine. He was driving home from a party for athletes when his car flipped and trapped him underneath it. The medics couldn't save him, he died at the age of 24. 
MLB baseball player Yordano Ventura lost his life at his home, in the Dominican Republic. What is even more tragic, that his teammate and fellow countryman Andy Marte died on the same day as him in a different car crash as it was reported by online sportsbook news in the US. But one of the most famous athletes in the world, Formula 1 driver, Ayrton Senna also died in a car accident, though it happened during an actual race. The Brasilian three-time world champion died from his head injuries after his crash on the San Marino Grand Prix in 1994. 
Sadly Senna's death wasn't the first and not the last deadly one in Formula 1, but safety measures have drastically increased since. And some of the drivers have managed to do magic comebacks after their accidents as we were writing about them. Hopefully, there won't be any serious accident this season, which starts in March with the Australian Grand Prix.