Are the 11/1 odds on Rory Mcllroy and Dustin Johnson too generous?
Can Brooks Koepka defend his title despite those 22/1 odds he's getting?
Is backing Tiger Woods at 16/1 US Open betting on a fairytale win?
Will there be a draw and who'll get the better of the new system if there is?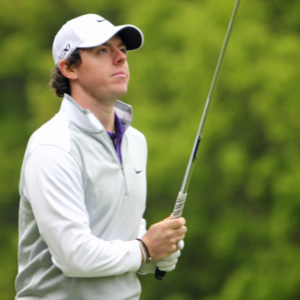 I shall perhaps skip a little lightly over the illustrious history of the US Open betting that the TV coverage will witter on about it at length (particularly if rain interrupts play) but lest it be said that this stroke play competition has a special place in the golfing calendar alongside the Masters, The Open Championship and the PGA Championship itself, being the second of the four "Majors" played each year, each of them a massively good excuse to bet on sports in the US as the odds are delicious.
When even the favorites are huddled together at 11/1 on sites like Bovada you know this is an opportunity too good to miss and the US Open betting bonanza each year attracts casual gamblers to have a little flutter on a game that can see even the very best of players slide out of contention like the Cleveland Cavaliers chances of winning the NBA finals in just a few missed putts. Even the defending champion, Brooks Koepka, is only garnering around 22/1 which says it all about the opportunities.
Can Tiger Woods Win A Fairytale Major Victory?
US Open Betting Favorites

Hideki Matsuyama – 28/1
Brooks Koepka – 22/1
Jon Rahm – 20/1
Rickie Fowler – 18/1
Justin Rose – 18/1
Jason Day – 16/1
Tiger Woods – 16/1
Jordan Spieth – 14/1
Justin Thomas – 14/1
Rory Mcllroy – 11/1
Dustin Johnson – 11/1
Of course this will a completely different tournament to that of a year ago, for a start it'll be a few hundred yards shorter, the 616 yard par 5 16th , after which the course is named might pose a few problems, however the 17th is barely 180 yards and just as challenging if you want to hold the green with a premium on an accurate drive being perhaps the characteristic of the tournament as whole and your US Open betting choices should take that into account, as should the new deal with a draw.
In years now gone a tie would result in an 18 hole play-off that often ended in dramatic US gambling news headlines but took an age to play through, however as of this year (the fourth Fox has been televising the competition) the USGA have changed that to a two-hole aggregate play off instead which should be a tad briefer and not require as much TV rescheduling should a clear winner not arrive on time, and with the US Open betting that things will go to expectations has long since been proved folly.
Find All The US Open Betting Odds At Bovada
This year you're spoilt for choice at Bovada if you wish to indulge in a some US Open betting with some big names at great odds. Hideki Matsuyama gets 28/1 behind the defending champion and Jon Rahm garners 20/1 behind Rickie Fowler and Justin Rose both on 18/1 which is challengingly close to the big names of Tiger Woods and Jason Day who sit at the 16/1 mark. Yes that's right, you can back Tiger Woods at 16/1. Just how tempting is that given how driven he is to reestablish himself on the tour?
Jordan Spieth and Justin Thomas both get 14/1 and are both probably worth skirting US gambling laws to back, although the favorites at sites like Bovada sit at 11/1 and are more than likely the most sensible US Open betting you could do. Rory Mcllroy has been playing like a diva this year and Dustin Johnson is right up there with him, even perhaps just having the edge on given he's playing on what could charitably called home turf. Which of them will win? We'll find out this weekend over in New York.