Online sportsbook news report that former England international Wayne Rooney has decided to wave goodbye to Goodison Park after only a year since he return and sign for MLS side DC United.
First adventure outside of the Premier League
Everton have officially confirmed Rooney is departing the club after they've reached an agreement with DC United – a club that was founded merely 22 years ago in the MLS (Major League Soccer).
Since the 2017/18 Premier League season ended, Rooney's future has been highly speculated in the media, but now it has finally been decided where he'll play next season. It is believed the 32-year-old has signed a three-and-a-half year contract with DC United, which could see him stay with the club until he's 36.
The former Manchester United striker stressed he's excited to be signing for the MLS side especially in this time of the club's history as they're getting ready to open a brand-new stadium titled "Audi Field" that will have a 20,000 capacity.
"It is fantastic to be joining DC United at such an exciting time in the club's history with the new stadium opening in just a few weeks," said the legendary forward. "Moving to America and MLS fulfils another career for me. I have the hunger to be a success here and will give DC 100 per cent – as I have always done for every team I have ever played for."
"When I visited earlier this summer I was really impressed with everyone I met connected with the club, and of course the new Audi Field. Now I can't wait to get on the pitch in a United shirt and join my new team-mates to bring success to this club."
Rooney is a proven goalscorer
Over the last 12 months, Rooney played in 40 games overall finding the back of the net 11 times in the process – 10 of which came in the English top flight. Despite a number of big clubs being interested in signing him during his prime years, Rooney has never played outside of the Premier League so we're yet to see whether he'll be as successful as he has been at home. Online sportsbooks in USA are already offering Wayne Rooney odds during his MLS adventure.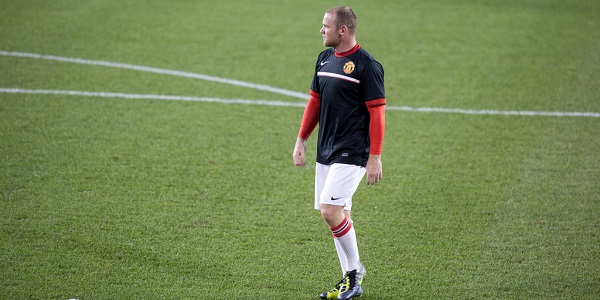 Rooney rejoined Everton just last year after spending 13 seasons with Manchester United, a club with which he's won everything there is to win at club level and he has done so multiple times. In addition to lifting one Champions League title and five Premier League crowns with the Old Trafford side, Rooney has become the club's all-time leading goalscorers with a staggering 253 strikes in 559 official outings, which averages to 0.45 goals per game.
And his impressive goalscoring exploits have also been seen when playing for England on international duty. With 119 caps for the Three Lions, Rooney has found the back of the net 53 times, thus making himself England's all-time leading goalsocrer.
After initially being left out of the England squad by new manager Gareth Southgate following a few 2018 World Cup qualifiers, the forward officially retired from the national team in August last year, despite making putting in impressive performances. His records will likely stand for a number of years before they're broken by some other player.