Why Bet On Christmas In 2020 Being Any Different?
Posted: December 21, 2020
Updated: December 21, 2020
After the year we've all had it's probably not wise to bet on Christmas being entirely normal, indeed it just might get completely out of hand.
Usually you can bet on Christmas to be an entirely predictable affair. It is so often precisely what we want and expect. If, each year, online betting sites in the UK like Bet365 offered odds of a traditional Xmas, they'd be evens. Except this year. Predictable is not a word with which 2020 is familiar. It may well all be different this year. Even the typical saccharine sweet Christmas news stories may change. So, here's 7 Xmas news stories you need to be ready for over the holidays.
1. Santa Shot Down By Surface-To-Air Missile
So, whilst a sleigh is not easily mistaken for an incoming aerial attack, these things do happen. The chances of someone engaging Santa's iconic mode of transport with a modern air defense system is an annual risk. Typically quite a low one, so you can usually safely bet on Christmas going ahead. Unfortunately, the increasing sophistication of these systems, and indeed trend towards automation, could well have disastrous knock-on effects for Santa. An S-400 in the face can ruin your day. 
2. Rudolf Won't Be Here Until He Gets Better
Yup, you might have to bet on Chrismas lacking the red nosed one. We're all very health conscious right now, and with a nose like that, people will want to check Rudy. And check him again, and again, and indeed again. In fact it'll only be a matter of time before he's quite angry about it. A reindeer frothing at the mouth furious, alas, is easy to mistake for a rabies victim. Anyone in the UK gambling laws concerning public health won't see him instantly isolated, hasn't been paying attention.
3. Three Wise Men Jailed As Illegal Immigrants
So, you're going to bet on Christmas not including time travel? In 2020? You optimist you. This may seem impossible, but turn up at the Israeli border and start muttering about following stars. See how far you get. The IDF are not famous for their patience. Or sense of humor, frankly. Worse, get caught wandering around in the desert looking for a baby by celestial navigation and they're likely to be quite acerbic. You'll be inside of a cell quite quickly after that, I'd imagine. 
4. Trip Advisor Gives Manger Just Two Stars
Why bet on Christmas to escape the ravages of social media? That's like putting a bet on sports in the UK at Bet365, choosing to bet on the EPL and then backing someone other than Liverpool. You'd have to be mad. Mary and Joseph's review of their Bethlehem accommodation probably wouldn't make for very good reading. Between the constant uninvited guests, assorted farm animals wandering around and lack of a proper room in the first place, you can see their point. 
5. Star Navigation Won't Replace GPS Says Musk
Is it a bird? Is it a plane? No it's a low earth-orbit satellite communications and navigation system. Elon Musk will, eventually, place so many things in space that seeing any real stars will be impossible. The twinkling lights above you just the grim eyes in the sky tracking your every waking moment. So you'll have to bet on Christmas myths to be rewritten at some point to include GPS coordinates. Otherwise the kids just won't know what you're talking about.
6. Shepherds Are Ordered To Get The Flock Out
There might not be any sanity clause, but there is a sanitary one. You can't actually put members of the public in overnight accommodation they have to share with sheep. Well, not outside Wales, New Zealand and Australia. This is the sort of news story the tabloids just love. Travel and disappointment go down well with tabloid readers. So, you could bet on Christmas headlines to be full of it. The risk from Foot-&-Mouth alone would send them into hysterical apoplexy.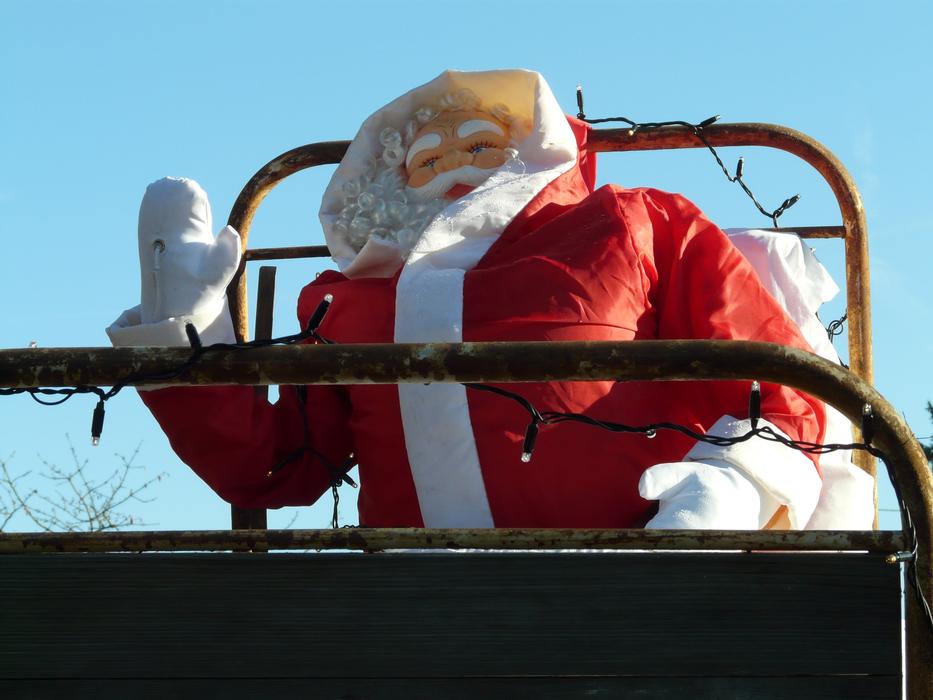 7. Donkey Signs Three Year TV Deal With Netflix
This is such an inevitable bet on Christmas one day that online sportsbook sites in the UK like Bet365 won't even give you odds on it. As the streaming services of the world scour the planet for talent, it's only a matter of time before run out. They'll end up scraping the bottom of the barrel. A travel show fronted by the nativity Donkey? Why not? You can almost hear the theme music already. Certainly the title "A Burro from Bethlehem" has a certain ring to it, n'est pas?   
We take a look at seven massively unlikely things that you can bet on Christmas seeing in 2020 because nothing is predictable anymore.
GAMBLING News -
December 2022