For example, it would be fun to know who will win Premier League 2019, so we tried to analyze the chances.
The Premier League is possibly the most exciting domestic league in the world, that's why it's always such an interesting question who will win the Premier League. Okay, last year was kinda dull thanks to Man City's outstanding run, but this year we can expect an exciting fight for glory once again.
Liverpool had a Champions League runner-up team already, and they strengthened the squad with top quality players. The two Manchester clubs have a super expensive squad and Chelsea also hope to come back to the throne of English football. And who profits from all of this is the neutral football fans, who just want to know one thing: who will win Premier League 2019?
When will Liverpool win the league again, if not now?
Before each season begins, Liverpool are strong candidates according to online sportsbook news sites in the United Kingdom. The case is similar this time: Liverpool are actually the second biggest favourites to win Premier League 2019 as the odds for Liverpool to win the league are 4/1.
They spent a fortune in order to strengthen their squad. The squad that reached the Champions League final last season. They brought Alisson, Keita, Fabinho and Shaqiri. Mourinho already puts pressure on them, saying they have to win the league after spending so much. Do you think Liverpool can finally win it? Can Liverpool win the Premier League this year?
Manchester United Premier League Champions 2019?
Now that we mentioned José Mourinho's comment about putting pressure on Klopp's men, we must also mention Mourinho's very own team. All Mourinho teams are always regarded title candidates but the success hasn't really come these past few years. Still, the best online betting sites in the United Kingdom have hopes in Manchester United winning the Premier League.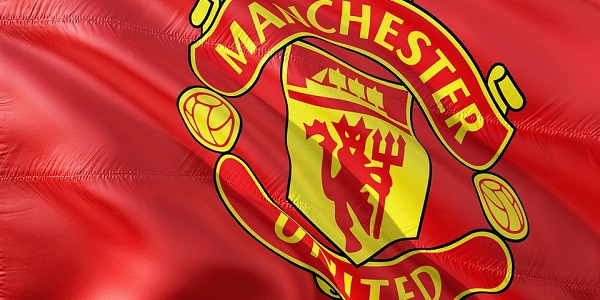 The Bet365 Sportsbook odds for Manchester United to win Premier League 2019 are 7/1. With those Premier League 2019 outright winner odds, Manchester United is the third strongest team in England, according to the bookies. Only Liverpool and Man City are better candidates. Can Mourinho end up beating his biggest rivals this year?
Will Man City win the Premier League 2019 as well?
After talking about Manchester United, we can't avoid talking about their – literal – City rivals. The biggest favourites to win Premier League 2019 are definitely Pep Guardiola's Manchester City. No surprise, possibly the most expensive team of all time easily won the league last year, and they are ready to repeat the triumph.
The odds for Manchester City to win the Premier League again are 4/6. They didn't lose any important players and they strengthened their squad with Leicester legend Riyad Mahrez. Will that be enough for Manchester City to win Premier League in 2019 as well?
Can Sarri win the Premier League for Chelsea?
Chelsea sacked Conte and signed former Napoli manager Maurizio Sarri. Now another Italian manage hopes to win another title for the London Blues at the end of the season. As Chelsea failed to qualify for the Champions League, the most important trophy remains the Premier League. And online sportsbook sites in the UK don't think they are likely to win.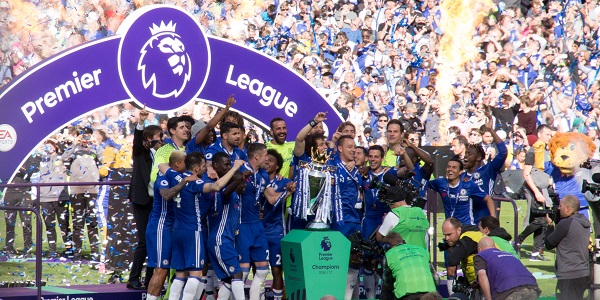 Chelsea are just struggling too much. They are about to lose their biggest weapons as Courtois and Hazard are on the edge of joining Real Madrid. Without them, their chances would be even worse. And the odds for Chelsea to win Premier League 2019 are already bad enough: 12/1.
Bet on an unexpected Premier League winner!
Unexpected Premier League winners rarely show up, but when they do, we can just stay speechless for a while. That's what happened when Leicester City won the league, and that's what would happen if any team out of the Bog Four would win Premier League 2019. But can other teams win the Premier League this year?
Arsenal finally sacked Wenger and now they can try with Unai Emery. The Spaniard might improve the Gunners but the squad probably isn't strong enough for the Golden Medal: the odds for Arsenal to win the league are 20/1. Slightly more likely candidates are Tottenham Hotspur with their 16/1 outright Premier League 2019 winner odds.
Harry Kane was top scorer in the World Cup thanks to his outstanding performances against Tunisia and Panama. The Spurs-man hopes to go on with his performances this year as well. Would you bet on any other teams to win the Premier League? You will find odds above 250/1. You might win pretty good sums if you're right, but if it was up to me, I wouldn't bet against Manchester City this year.