Can Dustin Johnson, pre-tournament favorite, win the PGA Championship?

Will Rory McIlroy or Jordan Spieth overcome their 12/1 odds to take victory?

Could the 18/1 PGA Championship odds on Justin Rose get any more tempting?

Francesco Molinari gets 22/1 to win another major at Bellerive, but can he really?
Whilst a lot of eyes will be glued to the WGC Bridgestone Invitational to see which of the top 50 golfers in the world are firing on all cylinders we're getting to that point in the calendar where attention starts to flicker off to the PGA Championship odds and the prices being offered on the favorites, especially as they might close up some after Sunday. It's a warm up for the players and a great indication for the bookies like Bovada, so the trick is to get in now whilst the prices are better.
Being able to get 20/1 on Tiger Woods might not seem all that attractive, but if he makes a good showing this weekend that'll tighten quite a bit following his run in The Open, and Jordan Spieth getting 12/1 on home turf puts a perspective on the PGA Championship odds being offered on Rory McIlroy given he gets the same price at sites like Bovada right now, and that's pretty tempting for those contemplating taking advantage of US gambling laws and snapping up those exceedingly nice prices.
Prices Remain Long Before Final Warm Up Tournament
Jason Day – 25/1

Jon Rahm – 25/1

Francesco Molinari – 22/1

Justin Thomas – 20/1

Tiger Woods – 20/1

Rickie Fowler – 20/1

Brooks Koepka – 20/1

Tommy Fleetwood – 20/1

Justin Rose – 18/1

Rory McIlroy – 12/1

Jordan Spieth – 12/1

Dustin Johnson – 9/1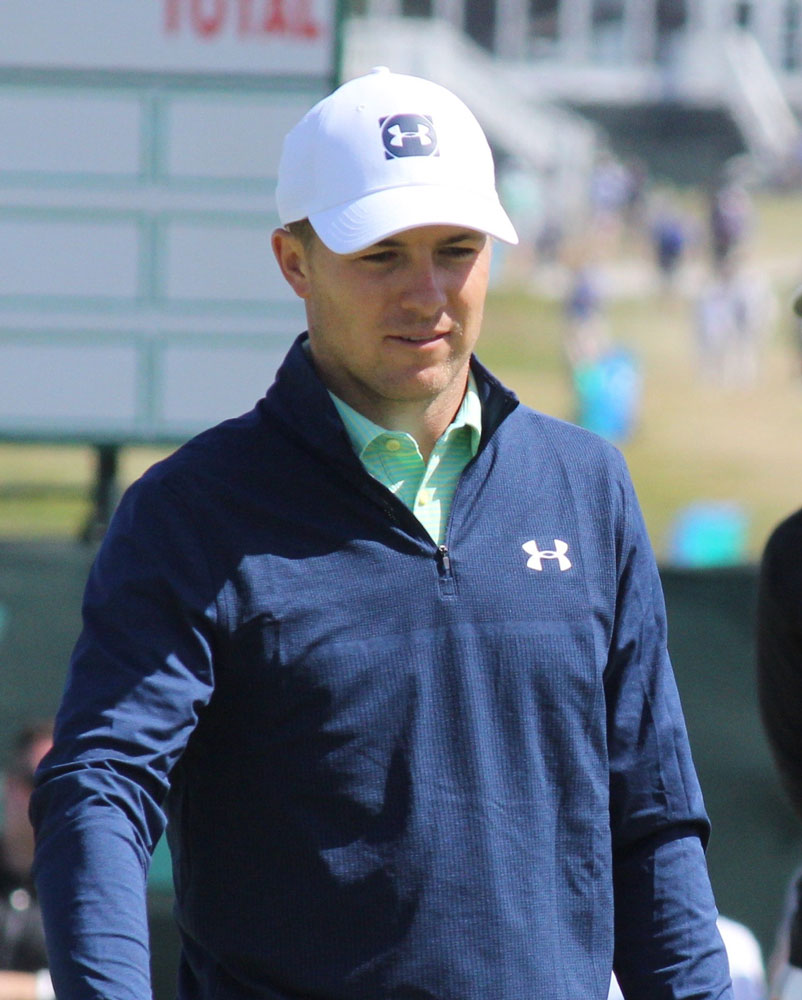 Naturally The Open winner Francesco Molinari gets a look in at 22/1 or so, but Justin Rose has him beat getting PGA Championship odds of just 18/1 which is a massively good price given he stands at No.2 in the world on an 8.75 point average, which is admittedly quite a way behind Dustin Johnson who gained the number one spot this week with a 10.34 average. Indeed Justin Thomas gets 20/1 despite being third in the world on 8.16 points, and who could turn that down as a whimsical wager?
Brooks Koepka gets the same price despite being ranked No.4 in the world right now and Jon Rahm getting 25/1 whilst ranked fifth in the world just seems crazy. Sure, perhaps I'm under selling the tricky nature of the course, and the ability of even the best to have a bad day, and the ever present possibility of weather throwing a spanner in the works, but all things being equal if you're going to bet on sports in the US this weekend, the PGA Championship odds really don't suggest only Dustin is worth a punt.
Find All The PGA Championship Odds At Bovada Today
Sure I'm not entirely convinced Rickie Fowler is worth the 20/1 sites like Bovada are giving him, but I'd love to be proved wrong. Jason Day at 25/1 feels about right, but his performance this weekend could send that either way like a wayward putt leaving him far further from the top of the PGA Championship odds list before the 9th rolls around or indeed far closer. Even Tommy Fleetwood gets a shorter 20/1 than that, and I'm honestly agog that he's deemed worth the price among the rest.
I suppose the real question is what you expect from the US gambling news headlines come the finish. Can you see them luridly screaming about the magical return to form of Tiger Woods? The shock second major win of the year for Molinari? Just another run of the mill victory for Jordan Spieth on his inevitable path to greatness? It's so hard to know. One thing is for certain, however, and that's Dustin Johnson almost certainly justifying his being the pre-tournament favorite, but it doesn't mean he'll win.