I've just witnessed a very easy game for the Hungarian Women's Water Polo team during the European Championships, where they managed to win 27-0 against Serbia. Even as a Hungarian fan, in the end, I was hoping for a Serbian goal, but it just didn't happen. But losses like this are not that rare in the world of sports and can happen in any kind of sports. Let's see the worst defeats in sports. 
It's not always about the end result and the number of received goals, a defeat can be embarrassing for a team or athletes, if they are underperforming so much, that they don't have even a slight chance to overcome their opponent. Probably people remember most of these kinds of losses in football. Who can forget for example Brazil's humiliating 7-1 defeat against Germany in the 2014 World Cup? But the recent early exit of the American Basketball team from the World Championship last year was an unpleasant surprise for the fans. And it's just the beginning, there were much worse defeats in history. 
Some football games are in the worst defeats in sports
To find the biggest defeat in football we have to travel back in time to the 19th century. As it happened in 1885, on a game in the Scottish Cup between the teams of Arbroath and Bon Accord. The experienced team of Arbroath managed to win 36-0 against the newly formed team of poor Bon Accord, who didn't even have a kit for the game.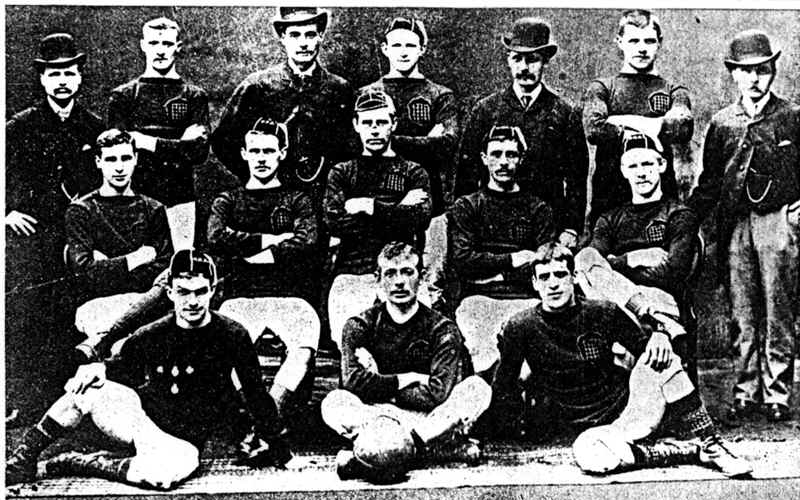 The team of Bon Accord has suffered the biggest defeat in football's history in 1885
http://www.doigsden.co.uk/images/ned.ht11.jpg
In the modern era, Australia's 31-0 win against American Samoa is the biggest official result, which happened during a 2002 World Cup qualifier. What is even more shocking, that the Aussies did beat their own record from two days earlier when they defeated Tonga 22-0. Surely many teams would swap with them to have these kinds of opponents in the world cup qualifiers. You can make a bet for the winner of the 2022 World Cup on bet365, where Australia has the odds of 251. 
Online sportsbooks in the UK were also mentioning the biggest win in Premier League achieved by Leicester against Southampton at the end of last year. The 9-0 victory of the Foxes was a nice way to remember their former club owner, who died one year ago in a tragic helicopter accident. Of course, the fans of Southampton would rather forget that night. The same should apply to the fans of Ipswich whose team also suffered a 9-0 defeat against Manchester United in 1995. 
The quickest box matches
The worst defeats in sports can also include the shortest fights. To finish a boxing match in 30 seconds is a hugely remarkable result of even Mike Tyson. But that's exactly how much he needed to knock out his opponent, Marvis Frazier. Puerto Rican boxer Daniel Jimenez was even quicker and put down his Austrian counterpart in 17 seconds. It was a world title fight between two top-class fighters, but ended up quickly, without much excitement.  You should find a lot of options to bet on boxing matches on bet365, and you can also read more about the shortest fights in our previous article. 
Big defeats in NFL and Rugby
From a Super Bowl, everyone is expecting so much all over the world, it is one of the most-watched sporting events. But there were occasions when a team was so dominant, that it didn't feel like a final. Like in 1990, when San Francisco 49ers won 55-10 against Denver Broncos. Or in another final, Seattle Seahawks defeated the Denver Broncos in a similar way, 43-8, which was Denver's fifth loss out of seven finals. Surely something is wrong with their pressure management, as it's shown in their statistics. 
Online sportsbook news in the UK was also reporting about the 2003 Rugby World Cup, where we could witness another memorable defeat. Now the Australian rugby team was behind it, as they beat the Namibia team 142-0. But their neighbor and huge rival New Zealand is also responsible for many big defeats and making a black day for many other countries. They are the favorites for next year's World Cup, check the odds at bet365.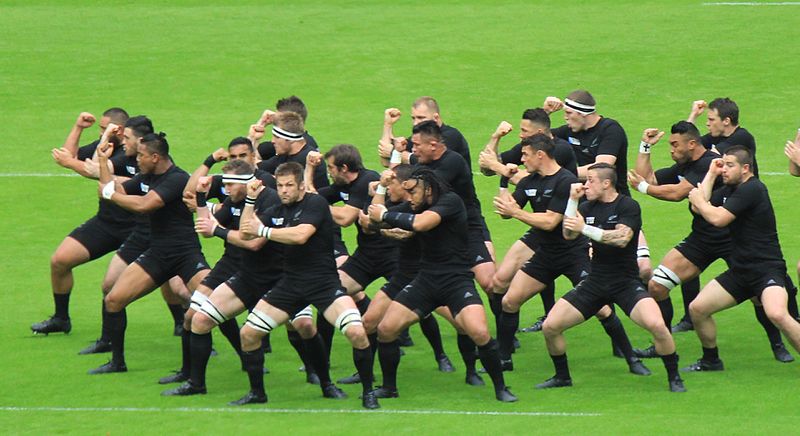 The All Blacks have made historical wins against many countries [/Alasdair Massie from Cambridge, UK [CC BY-SA]
Worst defeats in individual sports
In sports like tennis, athletics, or even golf, athletes can rely on themselves. And as everyone can have a bad day, they could suffer big defeats. And if their opponent happens to be in top form on the same day, the results can be devastating. This happened with unlucky Natasha Zvereva who met Steffi Graf in the final of the 1988 French Open. She lost 6-0, 6-0 in the shortest Grand Slam final ever, which only took 32 minutes. 
In men's tennis, now it's more the opposite happens, with marathon long games, but in the 19th century, the final of Wimbledon took only 36 minutes. William Renshaw defeated John Hartley 6-0, 6-1, 6-1, who was No1 at the time and won 11 other Major titles in his career. In the modern era, French player Jo-Wilfried Tsonga has the quickest victory with a game against Bernard Tomic during last year's Wimbledon. The game took only 58 minutes, but it wasn't all due to Tsonga. Apparently Tomic didn't try at all, why he received a huge fine from the organizers after. 
Finally, one of the greatest golf players of all time, Tiger Woods has produced an overwhelming victory in 2000 US Open, where he finished 12-under-par, winning with a 15-stroke difference against 2nd place Ernie Els and Miguel Angel Jimenez. Even if you're not an expert in golf, it's enough to say that he has broken a record which was standing since 1862. Wood's win is still considered the most dominant win in the history of golf.