So who is the real Ronaldo? In the heady world of top football players, there are two Ronaldos. Ronaldo Luis Nazario de Lima and Cristiano Ronaldo. You'll hear people discuss the "real" Ronaldo. And it turns out that they are always using the term to distinguish between the two players. Of course, the "real" Ronaldo was born in 1975 and is Brazilian. Let's compare the two.
Introduction: So Who is the Real Ronaldo?
At the age of 17 years, Ronaldo Nazario was in the national Brazil squad. There he both played and scored 5 goals. It's not surprising he quickly gained the nickname "O Fenomeno" meaning "The Phenomenon." He went on to score 44 goals in 47 games when playing for Cruzeiro. At PSV he scored 54 out of 58 games. In all he scored 42 goals in 58 Serie A games. He was the youngest player at 20 years old, to win the coveted Ballons d'Or, winning twice along with three FIFA World Player of the Year awards. He later played for Barcelona, Inter and Real Madrid. A glittering career sadly cut short by injury.
The Real Ronaldo
With the young Brazilian player there were two periods to his career: before injury and after injury. As his star started to wane, the powers of Cristiano Ronaldo were waxing. There was a point in the one's downward trajectory, and the others upwards trajectory, that their skill set and scoring abilities crossed. And it was at this point, some started to ask, who is the real Ronaldo?
Cristiano vs Ronaldo
Apart from both taking part in an advertising campaign for Nike, that's where the similarity ends. But looking back over their careers from today's stand point, we would have to admit that Cristiano has far exceeded the feats of his older rival. And we're not talking about his sex life! And for this generation of football fans there is no doubt that he carries the crown. Whilst playing for Real Madrid, Portugal and Manchester United, he broke all sorts of scoring and assist records. Due to his longer career, he has scored almost double the number of goals as the Brazilian. But having said that, and being "old school" myself, I feel the need to tell you why I consider the Brazilian Ronaldo superior in every aspect of the game. My money would be on the Brazilian with Betsson.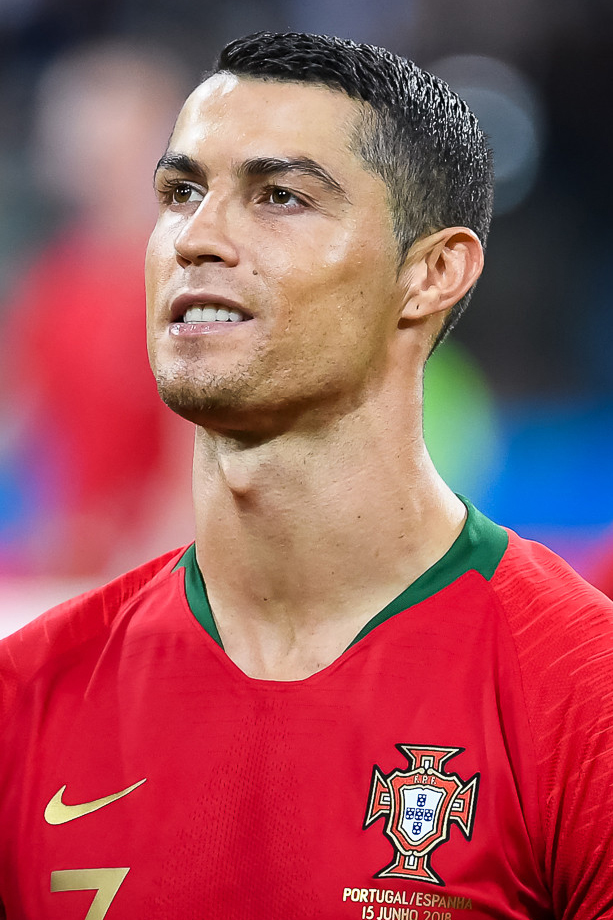 Ronaldo Luis Nazario de Lima Scoring Record
By the time Ronaldo Luis Nazario de Lima was 23 years old, online sports book news in the UK reminds us that he had already scored almost 200 goals. When he was merely 20 years of age, while playing for PSV Eindhoven, he had scored over 30 goals. Yet by the same token, by these ages, Cristiano Ronaldo was nowhere to been seen. Today we can see that Cristiano has a great scoring record. But let's take a closer look at the facts surrounding those goals.
Playing Minnows
For a start, Cristiano Ronaldo record is built around poor opposition teams. During the 2011/12 season, 37 out of a total of 46 goals were against teams with a ranking of 6th place or below. Of the 22 out of 34 goals scored in La Liga, for the 2013/13 season, were again against teams in the bottom half. Again, in 2014/15, only 7 of the goals scored out of 48 were when playing teams in the top 5 of the league. When we think of Cristiano's golden years at Manchester United, the facts paint a very different picture. Of the 15 games against Chelsea, he only scored 1 goal. Of the 9 games versus Liverpool, he scored just 2 goals. Most of his goals are when playing against smaller teams and he struggles with the top clubs. You can check out all these teams and more with this list of online sports books sites in the UK.
Real Opposition
It's the same with the opposing players. Though there has been some excellent competition with the likes of Rio Ferdinand, Ricardo Carvalho, Mats Hummels, Vincent Kompany, John Terry, Diego Godín and Ashley Cole. But Cristiano always struggled with them to maintain ball possession. His real nemesis was Lionel Messi, and on most occasions, the Argentinian was the winner of any conflict. In fact, when it comes down to individual competition, the Brazilian Ronaldo is the clear winner.
An Era of Giants
Ronaldo Nazario played in an era of greats. Think of Alan Shearer, Luís Figo, Thierry Henry, Gabriel Batistuta, Zinedine Zidane, Rivaldo, Ronaldinho, Dennis Bergkamp, and Pavel Nedved. He was also up against elite defenders like Fabio Cannavaro, Marcel Desailly, Jaap Stam, Roberto Ayala, Fernando Hierro, Paolo Maldini, Alessandro Nesta, and Javier Zanetti. And yet inspite of this he was still able to win the FIFA World Player of the Year Award on three occasions (1996, 1997 & 2002). Remember that he suffered two serious injuries and was still able to finish the 2002 World Cup as the top scorer with a total of 8 goals in 7 games. He finished that season as the second highest goal scorer in La Liga with 23 goals. He even scored a hat-trick against Alex Ferguson's Manchester United, who were considered to be the best team in the world at that point.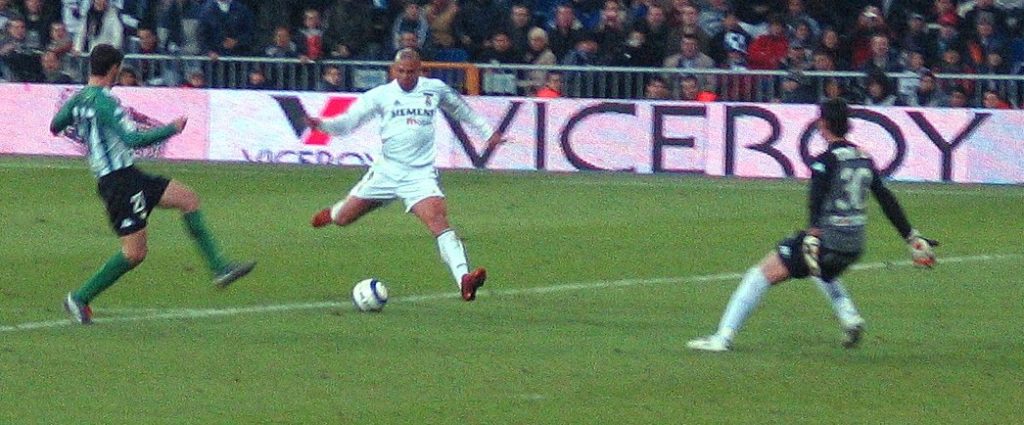 World Cup Records
Then let's have a look at the two players World Cup records. To make thing fair, let's look at the first World Cups they each played in. The Brazilian played in 1998, 2002, and 2006. The Portuguese player in the 2006, 2010 and 2014. Now Cristiano scored just 3 goals out of 14 games. But Ronaldo scored 15 out of 19 games. Can you see a pattern here? Also, from 2006 to 2014, Ronaldo was the all time World Cup top scorer. Plus he won the Golden Boot in 1998 and the Golden Ball in 2002. Oh, and was voted onto the All Star Team twice. And the achievements of Cristiano? Silence. If you're gonna punt on the next World Cup, check out the odds with Betsson.
Conclusion: So Who is the Real Ronaldo?
Finally, let's see who stands tallest among their peers. Almost every player in top football during the late 1990 and 2000's have looked to Ronaldo Nazario as their inspiration. Players like Lionel Messi, Henrik Mikhataryn, Karim Benzema and Zlatan Ibrahimovic have all said the same thing. During an interview with GQ Magazine, Zlatan Ibrahimovic said that he had already met the "real" Ronaldo. When asked to compare the two, he said, "The real Ronaldo is Brazilian. His [Cristiano's] is not a natural talent but the fruit of a lot of work."
More Ronaldos
Of course, Ronaldo is a very popular name in Portugal and Brazil. In the early 1990's, Ronaldo Nazario was known as 'Ronaldinho.' This was because there was another Ronaldo, Ronaldo Rodrigues de Jesus, also playing for Brazil. Ronaldo Rodrigues would later take the nickname, "Ronaldao." Yet another famous Ronaldo was Ronaldo de Assis Moreira, who is now better known as "Ronaldinho." That should sort out any confusion!