What's his next step going to be? Image source: Andy Witchger [CC BY 2.0] / Wikimedia Commons
The former Man United, Juventus, and Milan striker Zlatan Ibrahimovic is considering his next move. There is much speculation that he wants to return to either Serie A or La Liga. If he is serious, our Zlatan Ibrahimovic next club in 2020 betting predictions opt for Atletico Madrid and Napoli to try to bring him in.
Zlatan Ibrahimovic is out of contract at LA Galaxy at the end of the season. Thus, he will be free to sign with a new side as soon as in December. Zlatan went to LA Galaxy in March 2018 from Manchester United. He scored 53 goals and contributed 15 assists in 58 appearances in the MLS. His last match with LA Galaxy was against LA FC in the Western Conference semi-final. Although Zlatan scored, his side lost 5-3 and was knocked out of the MLS play-offs.
Zlatan, 38, is in the twilight years of his career, but he shows no signs of hanging up his boots. He reiterated to online sportsbook news sites in Italy that he is ready for a new challenge. According to our Zlatan Ibrahimovic next club in 2020 betting predictions, there are serious signs of Zlatan coming back to Europe. He has lately dropped a social media hint that he considers a return to Spain. He has been also flirting recently with Napoli president.
Zlatan to Spanish fans "Hola Espana, I'm coming back"
Zlatan has teased Spanish football fans by saying he is coming back. He released a video on his Instagram account with a short message saying "Hola Espana, guess what? I'm coming back". His 39 million Instagram followers have no clue what he exactly means. However, Zlatan who only lasted one season at Barcelona under Guardiola might be considering Spain to be his next destination.
Following his video post, Unibet Sportsbook has placed Atletico Madrid as the favorite to be Zlatan's next club, with 2.75 odds. It is not a surprise, as the Spanish newspaper MARCA reported last summer about Simeone's admiration of Ibrahimovic's talent, personality, and status.
Napoli seem to be serious about Zlatan
Zlatan who previously played for Juventus, Inter Milan, and AC Milan seems very open to joining a fourth different Italian club, Napoli. During the ceremony that unveiled a statue of him in his home town Malmo, he said that he feels Italy is his second home. He also said that he would be happy to join Napoli, praising the current head coach Carlo Ancelotti.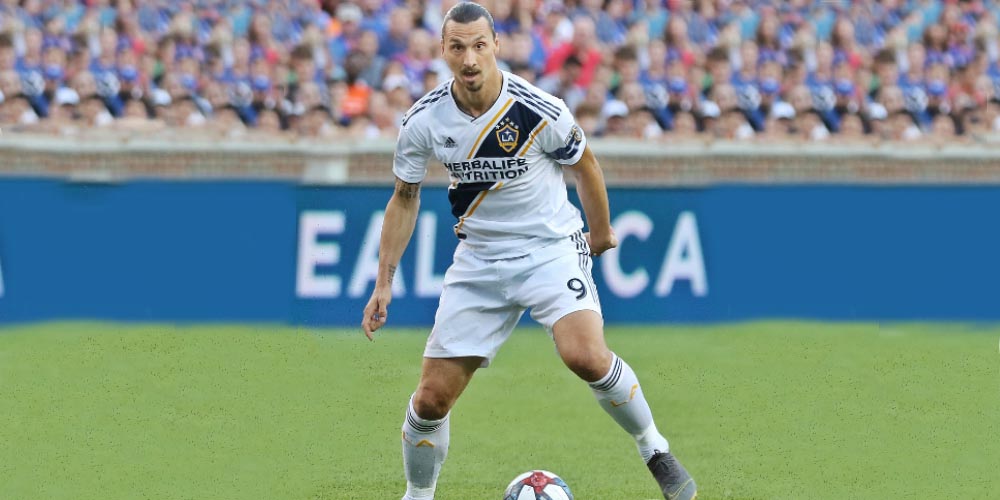 On the other side, Ancelotti expressed several times that he admires Zlatan. What is more, Napoli president Aurelio De Laurentiis has stated recently "It would be my wish to see him in Napoli colors, it is more than a suggestion and it depends on him", according to Fox Sports. Thus, Napoli to place a bid seems just a matter of time. Should Zlatan say yes, the odds value 5.00 at online sportsbooks in Italy.
Do not pick Manchester United to re-sign Zlatan
One of the big rumors ahead of the January transfer window is Zlatan's potential return to Manchester United. Simply because Man United are short of options in attack. However, the current manager Ole Solskjaer said if Zlatan was 28, not 38, Man United would consider for a bid. Besides, there are other names on the table such as Mario Mandzukic for a short term fix. Accordingly, our Zlatan Ibrahimovic next club in 2020 betting predictions opt against Man United to re-sign Zlatan, despite Unibet Sportsbook offering 14.00 odds.
If you are looking for the best bookmakers, look no further and check out our review about Unibet Sportsbook.