Roman Abramovich signals he could be looking to sell Chelsea in the near future, which has propped up 2019 Chelsea Betting Odds.
Will Chelsea's 16-year association with Abramovich come to end?
Chelsea owner Roman Abramovich has stopped paying up front for his corporate box at Stamford Bridge which runs in excess of £1 million per year, according to online sportsbooks news. This is the latest move by the 52-year-old following his visa row with the UK authorities.
Until recently, whenever Chelsea played at home Abramovich would be seen supporting his side from a VIP box in the stands at Stamford Bridge. But ever since the 'Salisbury incident' (it involved the poisoning of former Russian spy Sergei Skripal and his daughter), Abramovich has been virtually absent from his box.
Following the events in Salisbury, the UK immediately introduced more stringent policies aimed towards Russians applying to enter and residing in the UK.
The Russian billionaire 'oligarch' was prompted to even leave the UK, after the authorities rejected his visa renewal. Plans for Chelsea's new £1 billion-stadium were shelved and only a month later Abramovich became an Israeli citizen (Jews without a criminal record are liable for Israeli citizenship) which allowed him to enter the UK without a visa.
After this saga, rumours have emerged that Abramovich could be looking to sell Chelsea, almost 16 years after taking over the club from Ken Bates for around £140 million. But the rumoured price tag between £2-3bn that the Russian would command for the club has put off even the UK's richest man, Kim Ratcliffe.
Check out the best 2019 Chelsea Betting Odds
Chelsea are currently in 5th on the Premier League table with 63 points to their name, and they'll be battling it out with Arsenal (4th), Man United (6th) and Tottenham (3rd) for Champions League football next season.
With only 6 games remaining until the end of the campaign for Chelsea, online sportsbooks in UK aren't too keen on them qualifying for Europe's elite competition. Spurs are the favourites to remain in the top 4 with odds of 4/11 (1.36), while Arsenal 4/9 (1.44) are right behind them on the odds chart.
(Check out Bet365 Sportsbook review for more info about the online betting site to enjoy 2019 Chelsea Betting Odds.)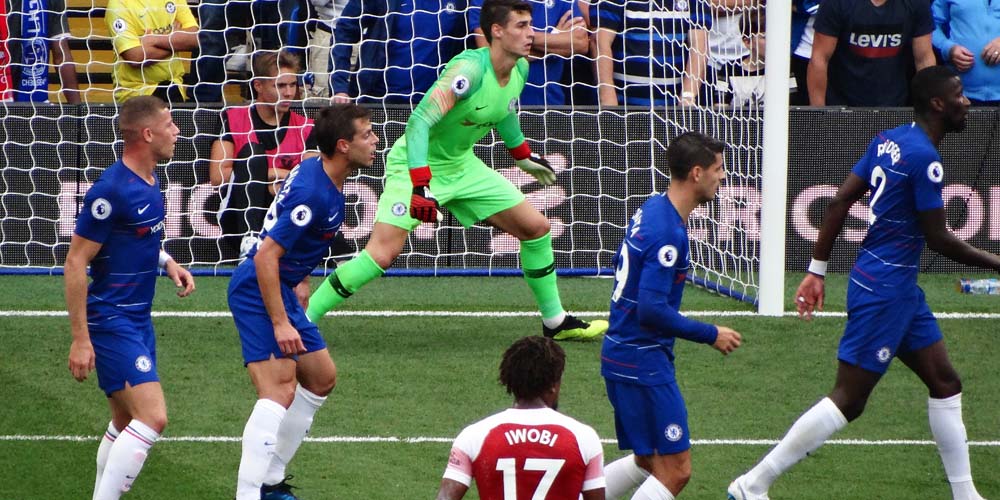 Chelsea 11/8 (2.37) on the other hand are viewed as underdogs to break into the top 4, but it's not impossible, as the Premier League could still see a few shifts in the limited remainder of the season. Man United 11/4 (3.75) are the outsiders to reach the top 4 and thus qualify for the Champions League in 2019/20, unless they managed to win it this season, which is quite unlikely.
Under Abramovich, Chelsea have turned into a serious European force that has won 5 Premier League titles (2004/05, 2005/06, 2009/10, 2014/15 and 2016/17), 5 FA Cups (2006/07, 2008/09, 2009/10, 2011/12 and 2017/18) and the Champions League (2011/12), among loads of other silverware.
At the present time, the Stamford Bridge side is able to self-finance its own expenditures without the need of significant cash injections by its rich owner (in contrast to the earlier days), thanks to the huge sponsors they've attracted over the years.
But without Abramovich on their side, would Chelsea lose its identity as the club has become synonymous with its Russian owner?