The Formula One World Constructors' Championship or WCC award annually goes to the most successful Formula One constructor over a season. As it is, a points system based on Grand Prix results decides the winner. The points are calculated after each race, adding points after each highest-scoring driver for a certain constructor. 2019 Constructor winner predictions put Mercedes GP as a possible winner.
The first Constructors' Championship award dates back as far as 1958. During the 61 seasons of the award, 15 different constructors have won. Scuderia Ferrari is the most successful, with its 16 titles including 6 consecutive from 1999 to 2004. The active constructors to win the award are:
Scuderia Ferrari, 16 times

Williams Grand Prix Engineering Limited, 9 times

McLaren Racing Limited, 8 times

Mercedes-Benz Grand Prix Limited, 5 times

Red Bull Racing, 4 times

Renault, 2 times
Also interesting, that only five countries have produced winning constructors. However, German, Austrian and French titles have seen the winning cars designed, built and run by teams based in the United Kingdom.
The United Kingdom, 33 championships with 10 different constructors

Italy, 16 with Ferrari

Germany 5 with Mercedes

Austria 4 with Red Bull

France 3 with two constructors
Mercedes GP has the highest chance at the moment
After winning the award in the last five years in a row, Mercedes GP (1.45)  is on its way for the trophy this year again. Five-time world champion Lewis Hamilton has a great role in these achievements. At the moment, Mercedes it on the top of the standing, with 44 points. That is just double of the other constructor's overall, as Ferrari owns 22 points currently.
Online sportsbook sites in Germany suggest that Mercedes will make it to their fifth award this season. Actually, fans would be quite surprised and shocked if that happened otherwise.
Ferrari as the great defender
Throughout the history of the award, it was Ferrari (2.75) to win it most of the times. 16 trophies and Ferrari is still active to achieve more. Vettel has been in team Ferrari since 2015. That is quite enough to make Ferrari one of the favorites to win in 2019.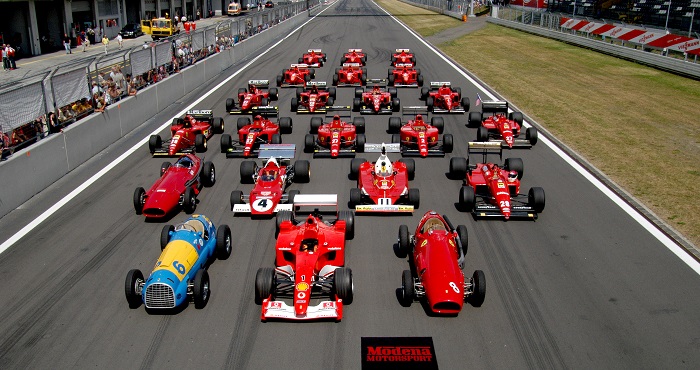 Four-time world champion Vettel is having a new partner this season. The Iceman, Raikkonen swapped seats with 21-year-old Charles Leclerc. Soon we will see how successful the new pairing is for Ferrari.
Schumacher is racing after all
Mick Schumacher, son of seven-time champion Michael, is making his Formula 1 test debut for Ferrari. The youngster signed up for Ferrari's legendary driving academy last winter and is more than excited to follow the footsteps of his father. Mick is possibly just at the beginning of an outstanding driving career.
The official F1 test Mick will participate at will be right after Bahrain Grand Prix, the second after the Spanish Grand Prix. Finally, we will be able to see the Schumacher Jr. after Mick joined the Ferrari family earlier this year, the doors for him opened to a test drive.
However, Mercedes is standing by far at the top step, there is plenty of time to change the ranking. 2019 Constructor winner predictions are a great pledge for a thrilling race-season. Follow Unibet sportsbook for the odds, and place your bet.