You might think a bet on Bottas to win the 2019 F1 WDC would be a good idea now the odds on him doing so have dropped from 25/1 to just 6/1 on sites like Unibet, one of the best online betting sites in Bahrain these days. However, his comfortable win in Melbourne might not be have been entirely his own work and there's a long way to go in a season that is still probably Lewis Hamilton's to give away, especially given he's still firmly Mercedes Number One driver.
After a long winter break, the F1 circus exploded over Australia in what was expected to be a return to the rivalry between Mercedes and Ferrari, with perhaps the odd effort by Red Bull to keep up with the big boys, but it wasn't to be. Valtteri overtook Hamilton early on and stayed there, slowly drawing out ahead of the rest of the pack giving himself a massively comfortable cushion and many people the impression they should bet on Bottas to win the 2019 F1 WDC.
2019 WDC Formula 1 Odds:

Check out our 2019 Constructor winner predictions as well!
They shouldn't. The Australian Grand Prix was a mixed bag of circumstances that added up to it being perhaps the least indicative race possible. Lewis Hamilton, due to be chasing his 6th title, had an issue that didn't let him push, so he didn't bother trying, and Sebastian Vettel looked to have been given a red lemon to drive. A bet on Bottas to win the 2019 F1 WDC would thus be premature, however much you like to check online sportsbooks in Australia, he's still not proven anything.
Ferrari Fails To Fire On All Cylinders In Australia
Least of all that Mercedes team orders won't prevent him from winning when Lewis actually has any hope in hell of doing so. Playing second fiddle to Hamilton is surely something Valtteri is used to be by now, but it does make any bet on Bottas to win the 2019 F1 WDC somewhat cavalier. Sure, neither Ferrari got to the podium in Australia, and that could give Bottas some encouragement, but a single race's bad set up does not write off the blood red cars all year.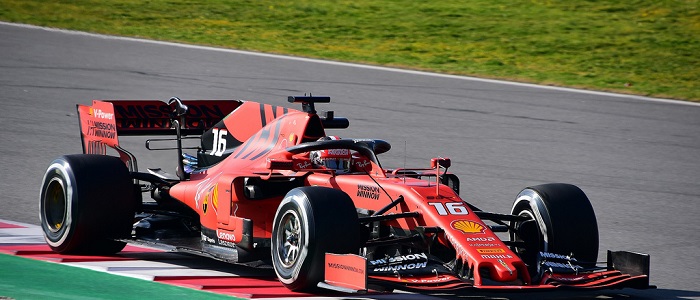 It certainly doesn't stop Charles Leclerc moving way out from his 9/2 to 12/1 now the bookies like Unibet, one of the best online sportsbook news sites in Australia today, have realized he'll be playing support to Seb and not rushing off looking to make a name for himself so probably won't shoot for the title this season. Nor, it must be said will Pierre Gasly at Red Bull now out from 50/1 to 200/1 to win the title, an even worse wager than a bet on Bottas to win the 2019 F1 WDC. 
Bet On Bottas To Win The 2019 F1 WDC At Unibet Today
The opportunity then is not in a bet on Bottas to win the 2019 F1 WDC but either upon Lewis Hamilton (in from 6/5 to just 5/6 after Sunday's race) or Vettel to be given a Ferrari capable of winning again. Seb is out from 7/4 and now gets a price of 3/1 and frankly if you're going to hit up Unibet to wager on the World Drivers Championship before the Bahrain Grand Prix either one of those would be a better wager. Especially now Max Verstappen seems to lack any support.
Max got a creditable third in Australia but without a teammate alongside (Gasly came 11th) he'll not have the strategic support on track his rivals do which may explain why his odds of winning the season have remained the same at 9/1. So then if you're going to take advantage of Bahrain gambling laws this weekend don't place a bet on Bottas to win the 2019 F1 WDC, because he won't, stick to either Hamilton at that tight price or Vettel at odds you could actually earn off.