The first results about the most probable winners of the upcoming ceremony are already known. 2019 Emmy awards betting predictions indicate a chance of disappointment for Game of Thrones and Chernobyl in the nominations they have been shown favorites.
This year's Emmy nominations were announced on July 16, but the earliest predictions on probable show leaders are already in full flow. Let's discover who can take the most awards at the upcoming gala-night!
2019 Emmy Awards betting predictions: who will become the headliner of the night
Emmys 2019 started to amuse fans already at the stage of the announcement of the nominees. Game of Thrones had become the most nominated TV-show ever with 32 nominations. Another record-breaker Chernobyl follows it with 19 nominations. The most highly-rated series miss just one nomination to become the 2nd most nominated series this year, being over The Marvelous Mrs. Maisel.
1xBet Sportsbook Welcome Bonus gives away 100% up to €100 on your first deposit. Click here to claim your deposit bonus and bet on Emmy Awards at 1xBet Sportsbook!
2019 Emmy Awards seem predictable at first glance. The most nominated shows usually take the crown, but this years' odds on possible winners can argue with this statement in some of the main nominations.
It's all clear with Drama Series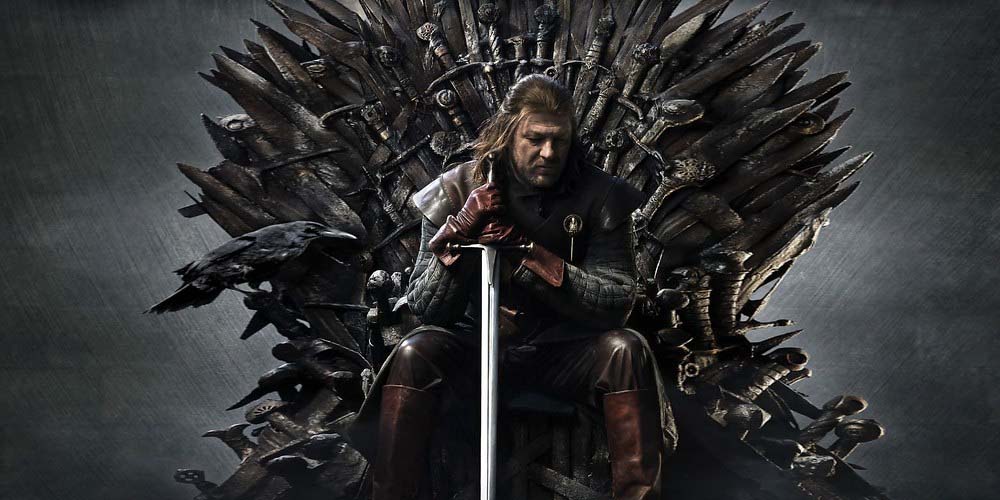 Drama Series category cannot boast with any surprises: Game of Thrones still has the highest chance to take the award. Online sportsbooks in the USA state, GOT season 8 has the best odds to win – 1.25. Runner-up – season 2 of Killing Eve, which can still make a hit (odds – 5.00).
A few favorites for one Comedy award
The favorites are less obvious in Comedy Series. Veep is now on the top of the list with 2.3 odds at 1xBet Sportsbook, but The Marvelous Mrs. Maisel follows it by feet – 3.00. The next candidate to take the award – Barry – is also close with its 5.3 points.
Will Chernobyl lose in Limited Series?
An unexpected leader shows up in the Limited Series category. When They See Us leads the list with 1.73, while Chernobyl holds the second place – 2.2. The highest odds in this nomination belong to the failure of both TV-shows to win. Loss of WTSU is evaluated in 2.12, while the one of Chernobyl – in 1.68.
Bateman dominates in Drama
Jason Bateman from Ozark is the most possible winner in this tough nomination – 2.00. Runners-up are Billy Porter (Pose) and Bob Odenkirk (Better Call Saul) with similar odds – 3.6 and 3.8 respectively. GOT series is the most likely to lose at least this nomination out of 32. Betting predictions on Kit Harrington's victory are only 13. 
Killing Eve leaves no chances in Best Actress
Two Killing Eve stars are about to receive an award for their TV-show. Sandra O is the favorite with 1.3 odds, Jodie Corner follows her with 4.5. Emilia Clarke from Game of Thrones is a bit behind with 6 points.
Barry rules in Comedy
According to online sportsbook news in the USA, Bill Hader from Barry will be the future Best Lead actor in this nomination – betting odds on his victory are 1.24 at 1xBet Sportsbook. Runner-up – Michael Douglas (The Kominsky Method) – 4.
Read more on Emmy Awards:
The 7th Emmy for Louis-Dreyfus
Julia Louis-Dreyfus from Veep series is heading to her seventh award for this TV-show with odds of 1.29. Her closest contestant Rachel Brosnahan (The Marvelous Mrs. Maisel) is far behind with 4.5 points.
Limited Series surprise with Lead Actor
Another bad news for Chernobyl – Jared Harris is only second in the Best Actor in Limited Series nomination with odds of 3.3. Jharrel Jerome (When They See Us) holds the top with 1.83, but predictions on his loss are high as well – 1.97. 
Tough struggle in Lead Actress in Limited Series 
Two favorites are leading the list of possible Best Actress in Limited Series victory. Patricia Arquette (Escape at Dannemora) is a bit in front with 1.5 points. Michelle Williams (Fosse/Verdon) follows her back with odds of 2.5.
Wishaw goes for Supporting Actor in Limited Series
A Very English Scandal is likely to win at least one award at Emmys 2019. Ben Wishaw's chances to be the best in his category are high – 1.62. Runner up – Michel K. Williams (When They See Us), whose betting odds are bit lower – 3.6.
Supporting Actress in a Drama – quantity vs. quality
Four actresses from the GOT series in this nomination will not help the season 8 to get another award. Maisie Williams, Lena Headey, Gwendoline Christie and Sophie Turner are far behind Ozark star Julia Garner. Betting odds on her victory are 1.99.
If you are ready to make the choice on Emmys 2019 winners, read our review about 1xBET Sportsbook and check your predictions on September 22 on Fox.