2019 Shamkir Chess Supertournament Betting Odds Favor Magnus Carlsen
The world-famous Shamkir chess event honors Vugar Gashimov

Magnus Carlsen was chess grandmaster at the age of 13
The 6th edition of the tournament in memory of Vugar Gashimov will take place in Azerbaijan. Also known as the Shamkir chess event, the tournament brings together the world-known names each year. Magnus Carlsen, the Norwegian superplayer seems to be the first name on the list of 2019 Shamkir Chess Supertournament betting odds.
The world-famous Shamkir chess event is named after Vugar Gashimov. Gashimov was an Azerbaijani chess grandmaster, particularly strong in blitz chess. The exceptional player achieved his peak ranking of world No. 6 in 2009. Also, the player was an incomparable contribution to the development of Azerbaijan's chess school. Besides 72 titles, he won the European Championship as well. The world-class player died of a brain tumor in 2014 after a long illness.
A Norwegian who became the youngest grandmaster
The youngest-ever world No. 1 at 19, Magnus Carlsen learned to play chess at the age of 8. Surprisingly, it took him a long time to obtain a spatial vision, which is unavoidable for understanding the game. However, he is an aggressive player, more than that, he is patient. He is able to wait as long as his opponents commit even the smallest mistake.
When Magnus was 12, he was already winning tournaments. Carlsen seemed to be a highly competitive player from the beginning. That has not changed, and Magnus (1.61) is returning to the Shamkir tournament this year again, for the third time already. Obviously, he ranks first on the online sportsbook sites in Norway.
Shakhriyar Mamedyarov will represent Azerbaijan
The best chess player of Azerbaijanian at the moment is grandmaster Shakhriyar Mamedyarov. Moreover, the player is ranked as No. 1 in Azerbaijan and No. 3 in the world as of September 2018. Most likely, the champion received a serious chess-focused education at home. Nothing proves this more than the fact that his two sisters are champions in the sport as well.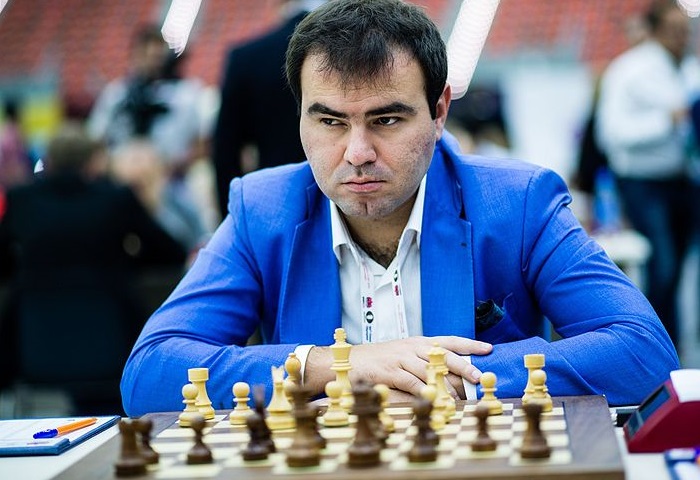 Mamedyarov (11.00) already won two tournaments of the Vugar Gashimov Memorial, namely the 2016 and 2017 editions. Certainly, national pride motivates the player, so he will do everything to win this year's competition as well.
Veselin Topalov never won the supertournament
Bulgarian chess grandmaster and former FIDE World Chess Champion, Veselin Topalov will take part in the event as well. The Bulgarian player is a strong contender himself. Ranked world No. 1 two times, Topalov was even awarded the Chess Oscar.
Yes, there is such thing as Oscar in chess. The award goes to the best player annually. Chess experts from 68 countries can nominate the ten strongest players. The first nominee receives 13 points, the second receives 11 and so on. The 44-year-old (23.00) appeared three times at the event but never won yet.
Each year Shamkir, Azerbaijan hosts the super tournament. Bet365 Sportsbook augurs a tight competition this spring. Make sure to check out the 2019 Shamkir Chess Supertournament betting odds today.
GAMBLING News -
November 2022