2019 Supercars Championship Betting Preview: McLaughlin is the Bookie-Favourite
McLaughlin is everyone's favorite driver

The race will end in November
The Virgin Australian Supercars Championship, formerly V8 Supercars Championship is probably the biggest motorsport entertainment event in the world. The eight-month-long race already started in February. It will end in November. Make sure to consider the 2019 Supercars Championship betting preview based on uGObet Sportsbook. The top three drivers worth to bet for this season are Scott McLaughlin, Shane Van Gisbergen and Jamie Whincup.
Many changes occurred since the establishment of the event. From 1960 to 1968 the Australian Touring Car Championship was decided by a single race. After that, since 1969 it has been determined by a series of events. In fact, at the present day, it consists of 15 events across Australia. From 1995 to 2012 it was solely the domain of the legendary Holden vs Ford battle.
Shane Van Gisbergen, the No. 2 Champion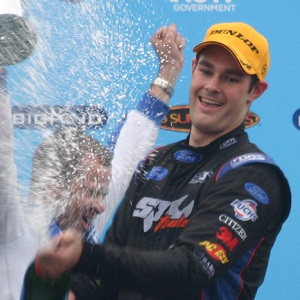 Shane (8.00) is driving in the Red Bull Holden Racing Team. Certainly, he grew up driving a Suzuki ATV, a gift from his dad. Apparently, his formative years racing on the natural terrain Motocross tracks provided him a good start.
Raised on the rural fringe of New Zealand's largest city, Auckland, he had plenty to ride. Therefore, his success did not wait long. At just 17 years of age, Shane signed a contract to race V8 Supercars for top Ford team Stone Brothers Racing. Since then, the only thing that remained constant in his life has been competition. He continues to build an impressive record in sports car racing, and that is not going to be different this season either.
Jamie Whincup is the all-time record breaker
Jamie Whincup (4.00) is that race car driver, who won his fourth V8 Supercar championship in 2012. Similar to others, the now-racer started driving on a small go-kart when he was 7. He is the man who made it to online sportsbook news in Australia upon breaking almost every standing record in V8 Supercars history.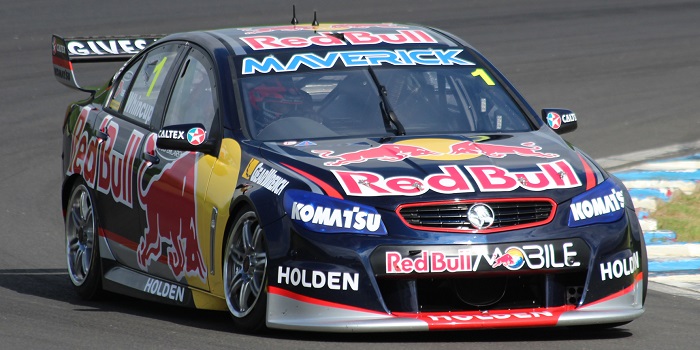 At 36 years of age, Whincup is a seven-time Supercar champion and four-time Bathurst 1000 winner. What is more, he is the only driver by far, who won the Jason Richards Memorial Trophy twice.  Most likely, maintaining his steely focus is the key to his success.
Scott McLaughlin is confident as usual
25 years old Scott McLaughlin (1.70) is an outstanding Shell V-Power Racing driver fans most likely know. He is the defending drivers' champion and current championship leader. McLaughlin is one of six drivers in the new Ford Mustang in 2019. New year, new car for the champion, this time a two-door coupe. The car already proved its high worth, during the first two races of the season.
Surprisingly, McLaughlin will continue to run the iconic #17 on his car this season. Even though the customary #1 is reserved for the reigning champion, the driver decided not to take it. So let's see if #17 is bringing him luck throughout this season. Certainly, his last year's victory motivates him to score again. The driver is the top favorite of uGObet Sportsbook.
According to online sportsbooks in Australia, this year's season will be worth watching. Finally, the highly-anticipated Mustang replaces the Falcon as Ford's Supercars challenger. Don't forget to place your bet based on the 2019 Supercars Championship betting preview.
GAMBLING News -
November 2022