Bookies expect Sunderland to win League One this year. While the Black Cats are the favourites to finish first this year, Portsmouth are also very much in the mix. Pompey managed to make 7 signings so far this summer, that could let them build a team that is able to compete for our title. Our 2020 League One winner predictions also show that in spite of their tempting odds, it's too risky to bet on the currently unstable Ipswich Town.
The English third division, 'League One' finally starts this weekend. This season's going to be just as long and exhausting as always – each club will have to play 46 matches until April. Formerly great Premier League clubs, like Sunderland, Portsmouth and Ipswich Town now compete in this level, trying to climb the table desperately and secure a move back to the Championship. We took a closer look at these clubs and made our 2020 League One winner predictions.
 2020 League One Winner Predictions: betting odds at Unibet

| | |
| --- | --- |
| Sunderland | 7/2 |
| Portsmouth | 6/1 |
| Ipswich Town | 13/2 |
| Peterborough | 10/1 |
| Rotherham | 10/1 |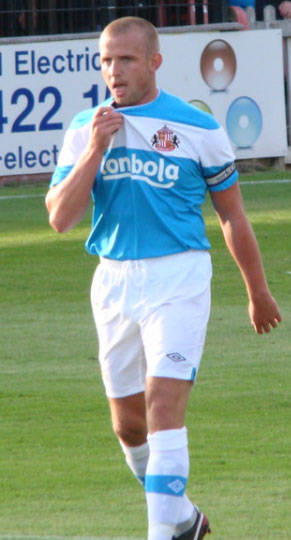 Bookies expect Sunderland to win the title this year
Online sportsbook sites in the UK are sure and certain about Sunderland winning League One next year. Last season, the Black Cats finished 5th after a disastrous last couple of rounds. In fact, they've won only one of their last 7 league games, therefore they had to participate in the playoffs to reach promotion. They did manage to beat Portsmouth in the semi-finals, but a last-minute goal from Charlton kept them in the third division.
This summer their board paid extra attention on strengthening their defence. They've signed Lee Burge and Jordan Willis, a goalie and a centre-back from Coventry. A right-back, Conor McLaughlin joined them from Millwall, while they've also got George Dobson, a young defensive midfielder from Walsall. 
Meanwhile, they've let Koné, Oveido, Reece James and Lee Cattermole go. Sunderland's next season is full of question marks, but the board does seem to have faith in manager Jack Ross. If they let him do his job and build the foundations of a new team, the Black Cats could finally make their way back to the Championship. One step closer to where they belong…  
2020 League One winner predictions show Portsmouth could be your best bet
Portsmouth were desperate to make improvements in their squad this summer as they've signed no less than 7 players. Though they couldn't say no to Brighton's 3.5m offer for one of their biggest talents, Matt Clarke, Pompey does look stronger than last year. 
Unibet Sportsbook expects them to fight for the title this year, while their 6/1 odds are way too generous. Our 2020 League One winner predictions suggest that betting on Portsmouth under the current circumstances seems pretty reasonable. They could be your best pick for the next season. 
Some expect Ipswich Town to gain automatic promotion, though the Blues look rather unstable 
It's really unpredictable whether Ipswich Town are going to get back in the Championship easily, or just sink back to the level of League One like Sunderland did. Last year they finished at the very bottom of the table, and they lost 8 of their players this summer. They did make an interesting signing: the Blues managed to get the signature of James Norwood, League Two's top scorer.
However, Ipswich Town, as a club, looks pretty unstable at the moment. Their squad weakened a lot, they've lost tons of money with their relegation, and it looks like they're having trouble with their medical staff and academy facilities as well. Therefore, even if Unibet's 13/2 odds on the Blues seem pretty spectacular, we'd rather spend our money on Pompey this time.