Best 2022 La Liga Fantasy Tips to Win You Tournaments
Updated: January 19, 2022
It is all about building and managing a successful team

Football scoring chart is your main list of reference

All your moves and planning have to be done manually
With fantasy sports becoming increasingly popular in Europe, La Liga fantasy football is hitting number one for many enthusiasts. It is very exciting to get involved in strategizing games rather than just watching with money at stake. So, if you have not tried it yet, here are our 2022 La Liga fantasy tips. They help you get started and most likely win.
For starters, it is crucial to go over the basics, especially if you have never
played at FanTeam
before. It is one of the
best online DFS sites in Spain
that we are using as an example to demonstrate all our 2022 La Liga fantasy tips. If you want to know more about the site, just check out our
review about FanTeam
. The next step is to know how you can build up a game plan. It mostly relies on the football scoring chart that we will explain a little bit later. You may also read
how to play real-time fantasy football
. But, let us first talk about how you can get started.
How to Get Started
When you visit FanTeam, you will see on the right side of the screen the sign-up/sign-in button. After signing in, you may check out the sidebar on the left and choose La Liga under all leagues. Afterward, navigate and pick the tournament you like to join and press participate.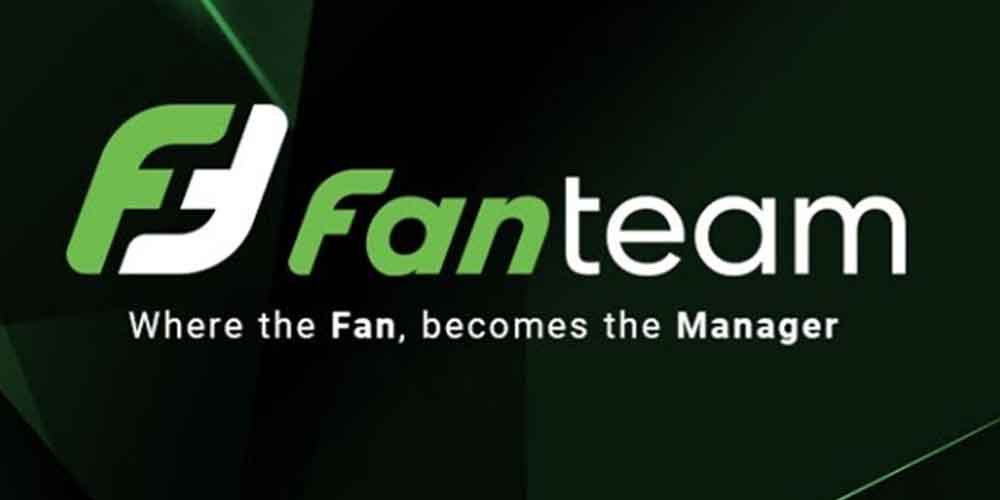 You will immediately find yourself in a place where you can choose your players with the budget allocated to you. Here is where all the planning takes place and thus all our 2022 La Liga fantasy tips are focused on. So, you should take your time to build a squad from an extensive list of real-time players. You can also decide on who is starting on the pitch and who is starting on the bench. However, you have to know the rules, so you can avoid making any mistakes.
Make Sure to Read the Rules of La Liga Games
When you are done with building your team and you are ready to start press on details. It is imperative to know how the rules are set and how they will play out for you. The first thing you will see is an overview of the tournament. It shows you the starting, ending times, prize pool, and so on. You can also see all the fixtures, entries, and how the prize pool is divided.
The last tab to the right is about rules. They include for example how many players from the same team you can include. Plus, how many team entries are allowed per user and so forth. When you finish reading and understanding the rules, you will be ready to start studying the football scoring chart. This is the tricky part that needs much of your focus.
Choose a Goalie and a Midfielder to Score
A football scoring chart is the place where you can learn how the points are distributed. Thus, you will understand how to best collect them. You have to memorize them and keep going back to this list every once in a while. That will help you refresh your memory.
One of the main things to consider when looking at the football scoring chart is whether you chose a goalkeeper that can score goals. The reason is that if your goalkeeper scores in a match you will get 8 points. Although goalkeepers rarely score goals, you may find the right one to do it. For example, last year, three goalies from three different La Liga teams scored. They are Eibar's Marko Dmitiric, Sevilla's Yassine Bounou, and Zaragoza's Cristian Alvarez. You may choose one of them as your new goalkeeper.
A midfielder who scores may also give you 6 points. It is much easier to expect a midfielder to score compared to a goalie. You may look at the likes of Valencia's Goncalo Guedes and Carlos Soler who scored 7 and 10 goals respectively.
Avoid Choosing Aggressive Players
On the football scoring chart, you will likely see that you will lose many points if one of your players receives a red card. So, maybe you decide to choose a forward with impressive performance like Espanyol's Raul de Tomas who scored 10 goals and assisted another two until the Matchday 20 of this season. However, he also got one red card, which if he receives it again will make you lose a lot of points in a game.
Pick Players Capable of Shooting on Target
This one is relatively new as it was added to FanTeam last year. As per our 2022 La Liga fantasy tips, if you choose a goalkeeper or a defender who is likely to shoot on target, you can get some extra points. For example, defenders like Athletic's Daniel Vivien and Alaves's Victor Laguardia had their great contributions to the other end of the pitch. Keep in mind that they do not have to be goals but only shots on target.
2022 La Liga Fantasy Tips: Do Everything Manually
FanTeam gives you the privilege to delegate so many actions to the site. In other words, some actions can be done automatically without the need to do them manually. For example, you can choose an automatic setup for your team. Thus, you will not need to pick a single player and decide his place of play. However, who will enjoy doing that? There is absolutely no fun in doing such a thing. So, you can try to do everything manually and build the plan that you believe is most successful.
Use Your Wild Cards Wisely
A wild card means that you can completely change your team. It gives you the chance to make unlimited transfers without suffering point deductions. This step for sure makes a drastic difference in how you are standing and what you hope to achieve. However, if you face a bad day, do not rush to send all your players back home. Reassess your game plan and see how you may improve the performance of your squad.