Alternative eSports To Bet On – Games To Replace LoL With
Posted: September 27, 2022
Updated: September 27, 2022
Not a fan of League or CS: Go? Bet on these games instead

The most popular esports at sportsbook sites

Alternative eSports to bet on
If you are interested in the future of sports, or just video games. Then I am pretty sure that you have heard about the best esports to bet on. And some people might be just out of it already. Because, unlike sports, eSports are not as diverse as one would think. We have the two giants of MOBA, the two giants of FPS-Shooters, and a mix of the two. Maybe Rocket League is the only big game that gives us a unique game style and gameplay experience. We dedicate this article to collecting the alternative eSports to bet on. Therefore, you can find all of these games at online sportsbook sites in Denmark.
King of Glory – Alternative eSports To Bet On
One of the main games to mention when it comes to the alternative eSports to bet on is KOG. Therefore, if you have seen this video game at sportsbook sites. We do not blame you if you never understood what this game is. Because the target audience for this mobile esport is the Chinese player base. However, Europeans have full access to the game, under a different name. Because King of Glory and Honour of Kings is the same thing.
According to the BBC, the characters of this game are embodying Chinese folklore, legends, and mythology. Therefore, if you enjoy some Chinese culture, then King of Glory is the best esports to bet on for you. Alternatively, we recommend you try out the unique MOBA game called "Smite" where players have to control the Gods of different mythologies.
Warcraft III
If you know the popular MMORPG called World of Warcraft. Then maybe Warcraft III is one of the best alternative eSports to bet on for you. No, we are not talking about Reforged, or at least the updated graphics are not necessary. According to Back2Warcraft, there are several still going to high-standard tournaments at the moment. And you can bet on all of them at the major Sportsbook sites. What makes the competitive Warcraft 3 scene interesting is that this game is almost ancient.
However, it still embodies the perfect competitive strategy video game. Furthermore, there is always a new meta even with the absence of video game patches. Because strategies keep countering each other. Furthermore, some strategies and meta have been hard-coded into pro players. Therefore, this strategic game feels like a Hearthstone match sometimes.
StarCraft
The father of all eSport games is still relevant. One of the richest esport players became rich by playing StarCraft only. Therefore, these video games are perfect when it comes to being retro. Made by the same studio as Warcraft 3, the only difference between the two games is the general genre and feeling. Therefore, Warcraft 3 has more flavor and fewer units. While StarCraft is all about units, with a little less flavor.
Fortunately, StarCraft is almost not among the alternative eSports to bet on. Because it is still insanely popular and the prize pool is around $110 500. And you can find at least one StarCraft Tournament every month at 22BET Sportsbook.
Halo – Alternative eSports To Bet On
Whether you already know who Master Chief is or not. There is one video game we can recommend to both play and wager on for everyone. This is the newest edition of one of the most iconic games in video game history. Therefore, Halo Infinite is on the horizon, with the franchise trying to renew itself in its former glory.
And they are surprisingly successful. Because fans are not worried about the new series, nor the new video game. Everyone appreciates it, and they managed to get a hold of the old-school experience with modern technologies. This is why the new Halo Championship is among the best alternative eSports to bet on.
Wild Rift And Mobile Legends
King of Glory has already been mentioned. However, we understand that some people don't necessarily want to play a China-focusing game. Because, if it turns out that they are talented, then they would have to travel to China to attend these championships. This is why we recommend the two biggest rivals of mobile gaming. The story of these two games is rather interesting. League of Legends is and was the most popular eSports ever.
Therefore, another company created a nearly identical game for mobile users. Then League company realized that mobile gaming is the future, so they created their own. Which one is better? Try both, and bet on both of them. We recommend both of these games. Because these tournaments are as prestigious as any other major sports event. Both of them belong to the list of good alternative eSports to bet on.
Actual Esports (Soccer, Basketball, etc.)
Before video games became popular sports, the idea was to digitize existing sports and teams. Therefore, people have decided to make an official sport about people playing as existing athletes' avatars in teams. Later, of course, this became less popular with the rising of unique digital sports/video games. However, if you are a little nerdy, but still prefer sports and the real athlete's names and simulation.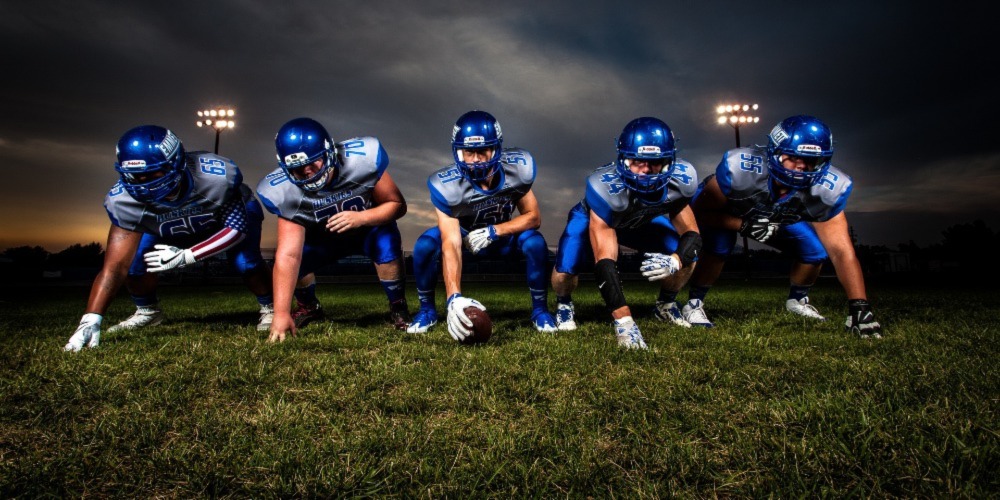 Then betting on e-basketball/soccer/hockey/baseball/boxing is probably the best for you. Because today this is among the alternative eSports to bet on. However, if you enjoy simulated sports matches, then this is the perfect fit for you.
Magic The Gathering: Arena
This one's for the actual geeks, or is it? Magic The Gathering is a famous trading card game that is probably older than anyone reading this. However, MTG has never been affected by the change in time, as they always managed to adapt. Obviously, in some years the company was more busy making Dungeons & Dragons 5E deals.
However, MTGA is a new trading card esport. You can both play it and bet on it every single year when the serious tournaments begin. We have an article dedicated to explaining one of the biggest alternative eSports to bet on. To learn everything you need to know, check out our guide called: Betting on Magic The Gathering.
Brawl Stars – Alternative eSports To Bet On
This is one of the most absurd games among the alternative eSports to bet on. Because Brawl Stars is a video game too. But the target and the active audience is usually 10-11 years old people. This is why it is so strange to hear that they have a World Championship too. The championship doesn't pay as much as League of Legends.
However, they have a fair and decent amount of cash for what is a children's game. According to ESL Play, the prize pool is USD 1500. If you happen to be one of the people who enjoy Brawl Stars as an adult. Then we have great news. Because you can bet on the tournament anytime it happens.
GAMBLING News -
December 2022