Ashes Odds on Australia Tumble After Big First Test Win
First Loss By 251 Dents England's Series Chances

Ashes Odds On Australia Now Just 4/7 At Bet365

Jofra Archer Lines Up To Try And Save Root & Co
Just when you think the world has gone mad, that dystopia lies but inches behind the next tweet from Donald Trump or statement from Boris Johnson, the English Cricket team comes along and reassures us somethings will never change. They lost the first test by 251 runs and had to watch the Ashes odds on Australia at Bet365, one of the best online sportsbook sites in Australia today, get slashed to just 4/7 as a result. Root & Co now pin their hopes on Archer to save them.
"We need to make sure we don't make any shotgun decisions." Said Joe Root, England Captain, after his side completely failed against a rampant bowling attack. Bowled out for 146 they looked pitifully outclassed. What Australia lacked in the one day game at the World Cup they more than made up for at Edgbaston. This left the Ashes odds on Australia significantly tighter and Joe Root having to mutter platitudes like "I'm fully expecting us to fight our way back into this series." 
Draw – 11/2

England – 5/2

Australia – 4/7
He probably does too. It's his job. For the rest of us, however, the performance wasn't as easily shrugged off. Just like the World Cup they went in firm favorites but soon displayed all the usual characteristics of an England side. Jos Buttler, Jonny Bairstow and Moeen Ali all underperformed and if you like to bet on sports in Australia there's no time like the present to back your boys to beat the pommes, because there seemed little to redeem them. The Anderson call alone was dire.
England Lose Anderson And All Hope Save Archer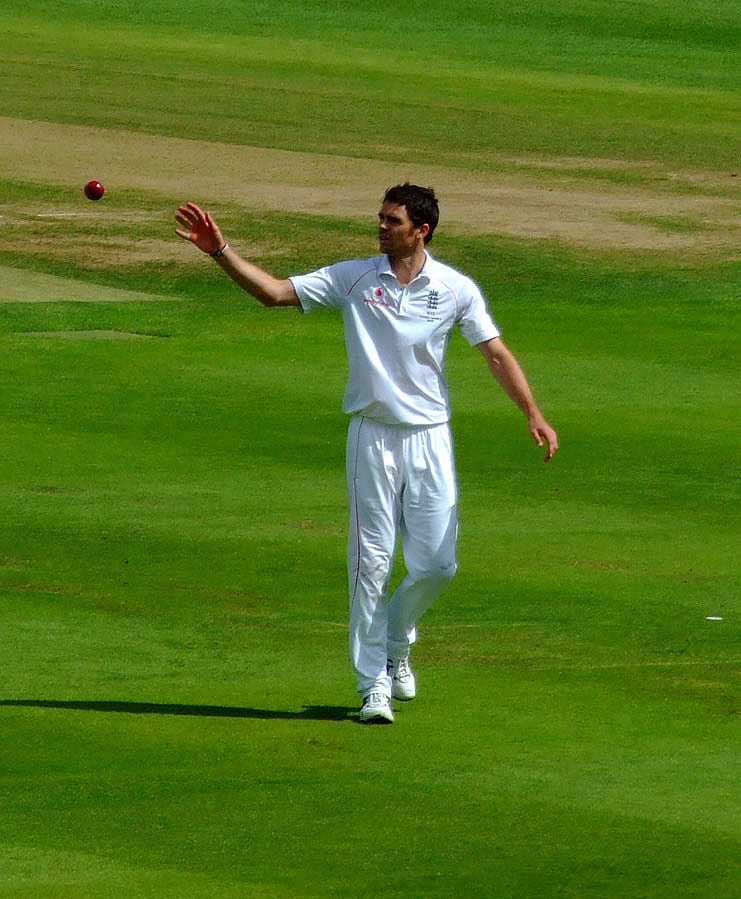 "He passed every medical test." Root pleaded adding (to spread the blame around) "It was a unanimous decision for him to play." Which doesn't actually make up for the fact he went off with the same injury that's kept him out for a month after four overs, leaving England on just 10-men. His absence is one reason those Ashes odds on Australia are so low now. That, and the fact Joe keeps saying things like "This is not your typical England team." When it so obviously is.
If only England's batsmen had been even half as steady at the crease as Joe Root was in the press conference afterwards. He padded away the questions about Moeen Ali, drove the googly about Jason Roy through to the boundary and managed a neat single as the media tried to find out who'll make the team for Lord's. Of course, if you're taking advantage of Australian gambling laws to back those Ashes odds on Australia, chances are you won't care. But Joe Root has to.
With Anderson gone it will likely be Jofra Archer who is called into the test side, as he was the World Cup ODI side, to rescue England once again. His 6-27 for the Sussex 2nd XI almost an audition for the job and it remains to be seen if his presence will shift those Ashes odds on Australia. Of course Moeen Ali could find his position under pressure from the likes of Jack Leach but Lord's isn't Edgbaston, and I suspect they'll give him one more chance to shine.
The Ashes 2019

Date – Aug 1

st

till Sept 16

th

  

Eng Cap – Joe Root

Aus Cap – Tim Paine

Tests – 5

Venue 1 – Edgbaston

Venue 2 – Lords

Venue 3 – Headingley

Venue 4 – Old Trafford

Venue 5 – The Oval
Whilst the bookies like Bet365, one of the best online betting sites in Australia today, now give Ashes odds on Australia of just 4/7 and have shifted England out to 5/2 following the departure of Anderson, the match at Lord's is a different story. Each side is level pegging at present on 6/5 with a draw at 6/1 because of the weather forecast. At "Fortress Edgbaston" England showed they're still the same old team we've all known for years, and at Lord's they'll probably prove it.
GAMBLING News -
November 2022