Where are the more convenient places to gamble than airports? When you have lots of free time between your flights, gambling is the best activity to save you from boredom and add some cash in your wallet. In this article, we wrote about the best airports for gambling in the world. So, check out our list if you are planning to travel soon. 
McCarran, Nevada, US is one of the best airports for gambling
It would be quite strange if one of the best airports for gambling weren't in Las Vegas. So, as you guessed, it is in Vegas. One of the best airports famous for its gambling feature is the McCarran International Airport. It is located about 8.0 km (5 miles) south of Downtown Las Vegas.
There are more than 1300 slot machines located in almost every corner of the airport. You can play them if you are over 21 years old.
In fact, in 2017, a woman won a 1.6 million dollars jackpot betting 5 dollars in one of the slot machines of the airport.
So, be careful not to forget to get to actual Vegas, when you find yourself playing in this airport.
Heathrow London, UK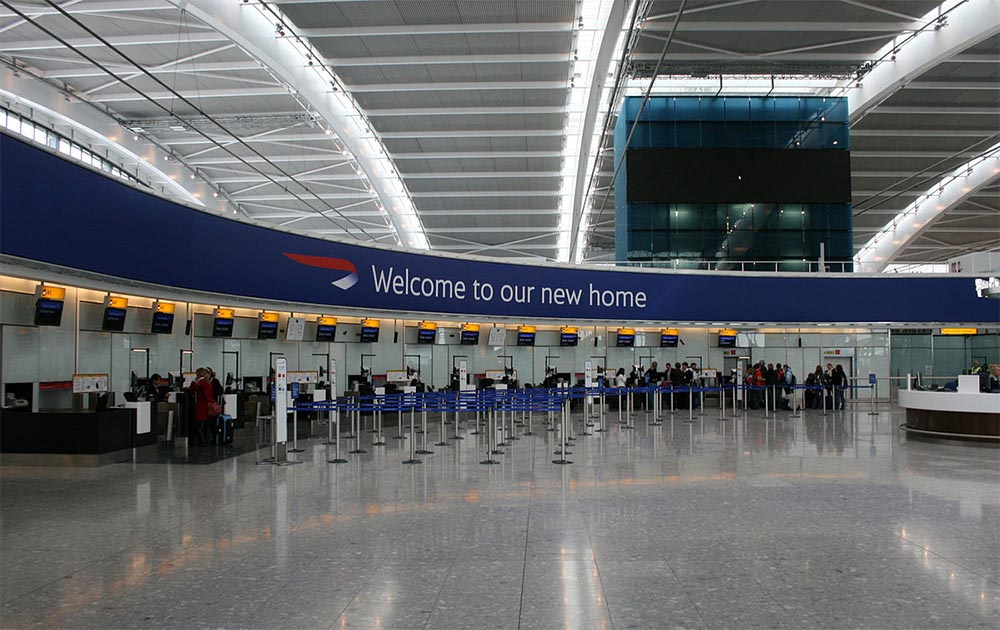 One of the busiest airports in the world is also one of the best airports for gambling. Heathrow is 23 km (14 miles) away from the west of Central London. It is the biggest airport in the UK and a great place to gamble if you find yourself bored here. You can find many slot machines, video games, and fruit games here. By the way, they are open 24 hours. So you can test your luck at Heathrow airport at any time of the day you want.
Also, there are many benefits to gambling in the UK. Well, first of all, it is legal in any form, both land-based and online. Also, another advantage of gambling here is that you won't have to pay any taxes on your winnings.
Reno-Tahoe, Nevada, US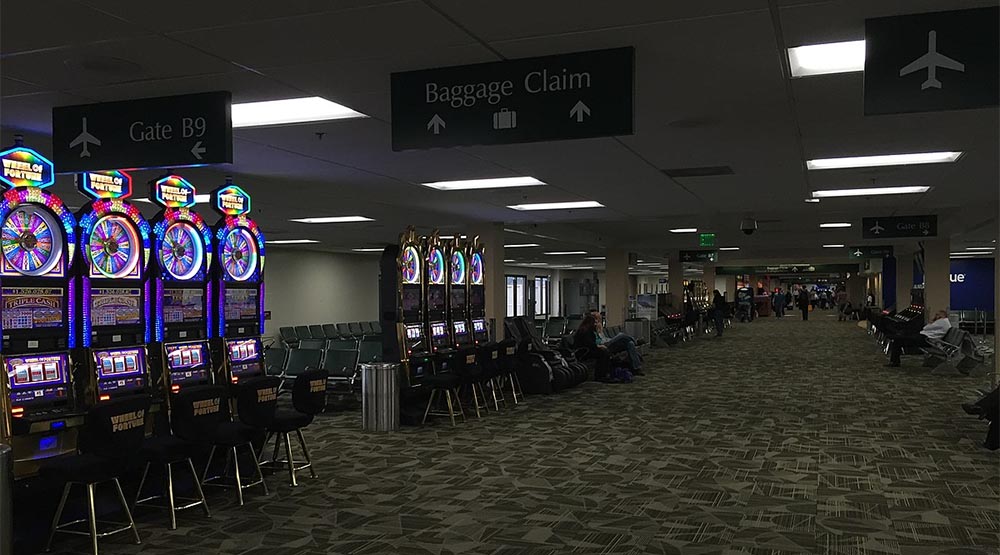 And we are back in Nevada. The everlasting gambling destination. The Reno-Tahoe international airport is both a public and military airport located 6 km (3 miles) from downtown Reno. It is the second busiest airport in Nevada after McCarran and of course offers gambling as one of its features.
There are over 230 slot machines that are located in the 4,100 square feet casino space in the airport. Impressive right? There are slots like Jeopardy, Elvis, and Wheel of Fortune where you can test your luck.
However, if you get lazy, you can also play at online casinos,  such as Vegas Crest casino. You will find many slots and other games that will keep you entertained and also maybe make you richer.
Don't forget to check online gambling news in the US if you want to read more articles of this kind.