Well, that didn't end too well. The Russian media has been buzzing with the story of a Russian politician's illegal casino in his apartment. Unfortunately, after the discovery, he was then thrown out of the political party he was an affiliate of.
Introduction: Russian Politician's Illegal Casino In His Apartment
The Russian politician, Oleg Kalyadin has quit/was thrown out of his local government position. He has been running an illegal gambling operation in the apartment he owns. According to the police, there were gaming tables, slots, roulette and poker equipment playing at the location. The RIA Novosti (a Russian news agency) reported that the illicit casino was located underground. The raid, which occurred last Friday night, managed to net a total of twelve suspects.
Not My Flat
Kalyadin was the head of the Vedensky precinct in St. Petersburg's Petrograd. There he worked as the municipal deputy for over 15 years. Another local source, Fotanka.ru, claim that Kalyadin had been reported to the local United Russia Party. And just like that, he was out of a job by the Monday morning. Speaking later about the allegations, Kalyadin claims that in the said apartment there is a tenant paying a rent. As you would expect, he also said that he was totally unaware of any form of gambling activity taking place there. Party Officials were quick to distance themselves from the troubled ex-politician. "To rent out your apartment, where a criminal business starts to take off, is absolutely incompatible with being a member of our party," said Vyacheslav Makarov, St. Petersburg Legislative Assembly speaker.
Maybe Political Motives
On the other hand there may well be more to this story than initially meets the eye. For example, you could see a video of the raid across all the news media. Also all official news outlets reported on the raid as it happened. To that end, it could be that the search was from a politically motivation. We are talking about Russian politics, after all! Online casino news from the Russian Federation is quick to point out that the district for which Kalyadin worked is known as a strong hold for the speaker, Makarov. At last September's local election, there were allegations of ballot box stuffing and personal assaults on observers. It's probable that Makarov has been under pressure from the city's new governor, Alexander Beglov.
Casinos Are Illegal in Russia
For the last 10 years, Russia has forbidden all forms of casinos in nearly all locations. Newsweek said that there are exceptions. These include the Altai, Krasnodar, Kaliningrad, and Primorsky regions. Also you can still gamble offshore, with sites like Omni Slots. But it looks like gambling is going to be expanding. A new gambling region came into creation last October thanks to the Russian Prime Minister Dmitry Medvedev. It's in occupied Crimea, which saw  annexation by the Russians during the conflict with Ukraine in 2014.
The Golden Coast
Situated near the coast in Yalta, the creation of a new casino hub got the nod from Medveddev. It's within easy reach of the Black sea. The name, "Zolotoy Bereg" translates to "Golden Coast" which is a common world-wide phrase to describe large tourist but gambling-centric locations around the globe. The area set aside for building measures around 147,000 square feet or 91 square miles.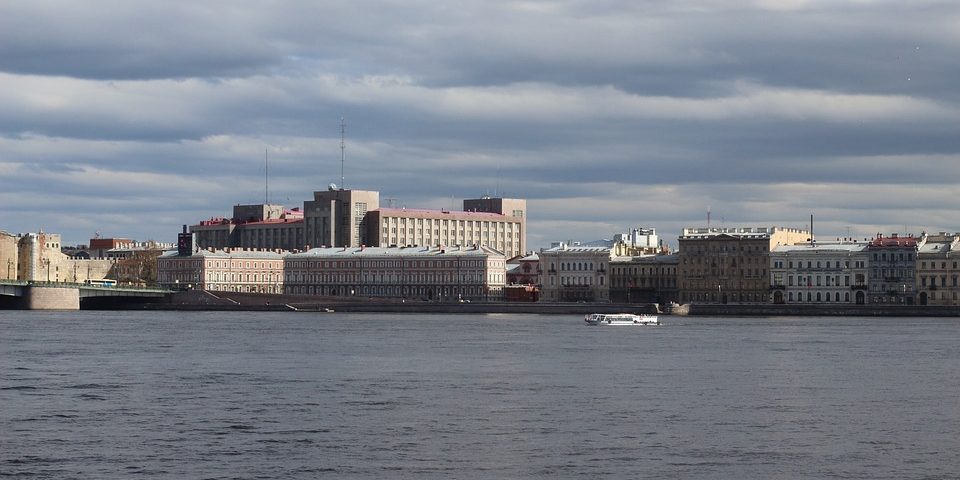 New Plans
For some years now, Russia has been trying to create it's own form of Las Vegas. Roughly 30 miles north of Vladivostok , it sits in the "Far East Primorye Gambling Zone."  Officials claim that this will not be the only casino hub in town. The acting vice governor Konstantin Shestakov is in charge of economic business development and tourism for the area. He is sure that there are more resorts on the way. Those who know are saying that as 11 new casinos could be on their way. Whilst you're waiting, check out Omni Slots.
Biggest Illegal Online Gambling Site
Funnily enough, last February, the name of Russia's biggest illegal gambling network was accidentally put out for all to see. The company is Azino777. And the apparent owner is Albert Valiakhmetov. He's also a 33-year-old Russian IT expert. During a court hearing his name was inadvertently on show. The company outstrips both Google and Pepsi in the sphere of video advertising. Azino777 is currently under investigation in the Ukraine. This is a country where all forms of online gambling are illegal. Have a look at this list of online casino sites in the Russian Federation.