When you think of casino hotels the first place that comes to mind is of course Vegas. However, many other great casino hotels are located in other places in the US. Hence, we have made a list of the best casino hotels in the US. You can both gamble and have a nice vacation in these hotels. 
In our list, you will find some of the most luxurious hotels, that also happen to be great gambling destinations. However, if you like online gambling, there are also many online casino sites in the US where you can play, like Bovada Casino. Anyhow, check our list of casino hotels, you might be tempted to visit an offline casino as well.
The Palazzo Resort Hotel Casino, Las Vegas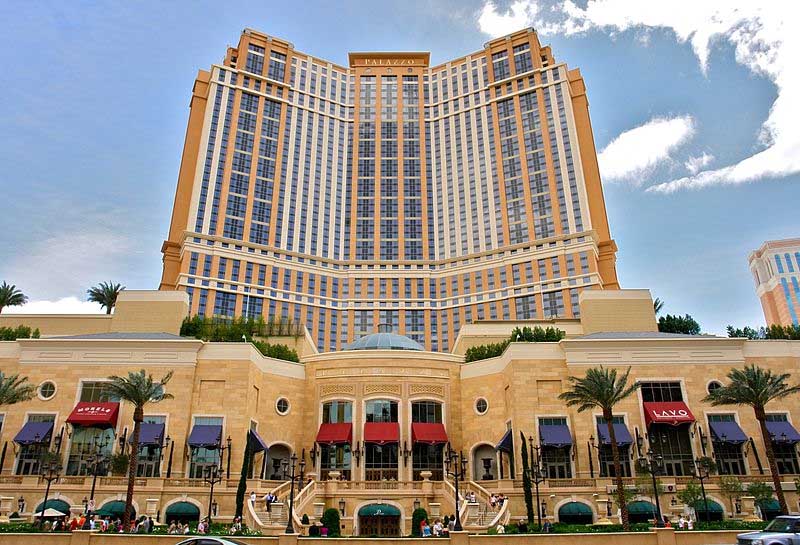 The Palazzo Resort Hotel Casino is the first on our list. With its over 140 casino games, 112,000-square-foot poker room, and 20 table games it is a great choice for any gambler. Also, the casino has a huge collection of slot machines – over 2,400 different kinds.
Moreover, the hotel's accommodation is one of the best in Vegas. The rooms are decorated with Italian-inspired elegant decor. The tasteful atmosphere will help you relax after a wild night in the casino.
As for the food, Palazzo won't leave you disappointed here as well. You can choose from 15 different restaurants of the hotel.    
Also, the hotel is a great place for entertainment and nightlife. There are a variety of exciting shows and other special events. 
WinStar World Casino and Resort, Oklahoma
The next casino hotel on our list is also the biggest casino in the US. Well, at the 600,000-square-foot casino space you will definitely find anything you are looking for in a casino.
The largest casino in the US has 8 gaming zones that are named after world-famous cities. They offer over 8,400 electronic games, 100 table games, a poker room with 46 tables, and a bingo hall with 800 seats. 
There are over 22 restaurants in the Winstar hotel. From Italian, French fancy restaurants to more casual dining choices – the hotel offers food for every choice. 
And at last, if you are looking for an adventure, you won't stay bored here. Six bars, lounges and taprooms in the hotel promise you a high-voltage nightlife here. 
Bellagio is One of the Best Casino Hotels in the US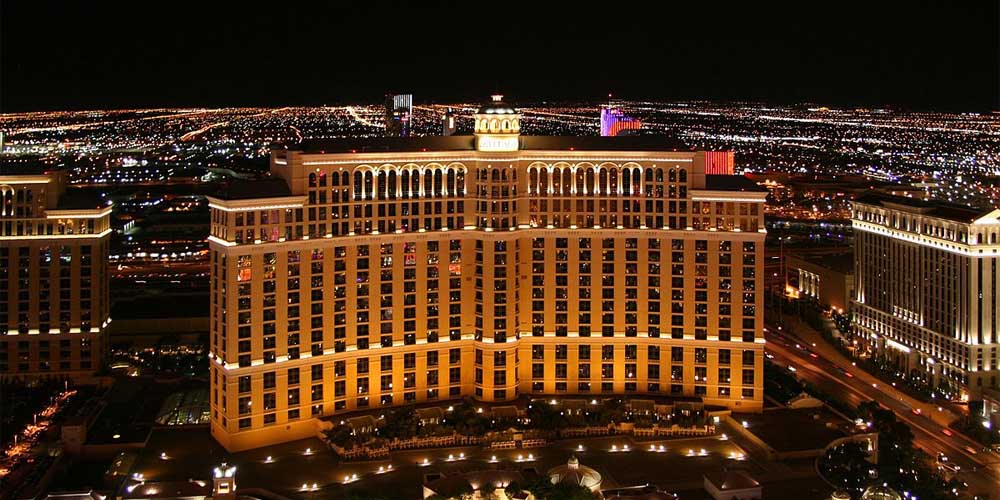 Bellagio hotel is one of the most famous hotels not only in Vegas but in the world. This casino hotel stands out with its luxury and elegance. 
The hotel's inspiration came from the Lake Como town of Bellagio in Italy. The lake between the Strip and the hotel and the dancing fountains in it open a marvelous view for its guests. Another impressive thing about the hotel is that inside it has Botanical Gardens, that change every season. Also, Bellagio has its own Gallery of Fine Arts.
 What concerns the casino part, you should know that Bellagio has one of the best slots in Vegas. There are over 2,300 reel, video reel, and video poker games here. 
The 5 restaurants, high-class bars offer a variety of most exclusive dishes and drinks. 
The Mohegan Sun, Uncasville
When looking for a good casino hotel, Connecticut is not the first place that comes to mind. However, The Mohegan Sun that is just 133 miles north of New York City is one of the best casino hotels in the US. 
The hotel consists of three towers that offer more than 1500 rooms. The Mohegan Sun is also one of those hotels that stand out with its original interior. For example, the Casino of the Sky has a planetarium-like ceiling that displays the sun, moon, and stars. 
It has 364,000 square feet of casino space with several thousand slot machines, 377 table games, and a racebook. 
There are many other activities that you can engage in the hotel, including golfing, visiting a fitness center or spa and shopping. 
Also, you will have dining choices at over 40 restaurants.
Pechanga Resort Casino, Temecula, California
We are closing our list with the largest casino in California Pechanga Resort Casino. 
It has over 200,000 square feet of casino space, which offers 5,000 slot machines, 130 table games, and a poker room with 43 tables. Moreover, you can find private gaming rooms, an off-track betting space, 700-seat bingo space, and many other gaming activities. 
Pechanga Resort is all about luxury and style. You can stay here at one of the 1,090 opulent rooms, swim in the 4.5-acre pool complex, and relax at the spa. The hotel has its own theater, that hosts Broadway musicals. 
There are 13 exceptional restaurants and many high-class bars and lounges in the hotel as well. 
Don't forget to check on online casino news in the US to keep up with the casino life.