Image source: Flickr
In this short overview, I will share with you the best NASCAR movies. These films are from the '60s and 2019 as well. Mostly these productions are comedies or dramas. We also chose a breathtaking documentary that is so fascinating that we couldn't miss it from the list.
In the 20th century, stock car racing was extremely popular in America. Even though, later on, the audience favoured different national sports. However, back then, there was non-stop buzzing around betting on car-races (Nowadays, it's much easier to wager on this topic at online sportsbook sites in the US). The lot of money that has been contributed to this industry took the film-makers' attention as well. This list will help you to find some way to kill your time if you fed up with the 2020 NASCAR Cup-Series predictions or you just don't have any balance on your Bovada account.
I took my favourite screens and I put them in order by their IMDb rating. The best NASCAR movies will make you laugh, sometimes make you cry because NASCAR is a dangerous game.
10. "Speedway" is the oldest one of the best NASCAR movies
Starring Elvis Presley, this musical is sort of the first of its kind. They made a lot of car racing and car chasing black and white movies, but the first which is watchable and mainly about NASCAR is Speedway. The plot is about a NASCAR racer, Steve Grayson (Elvis Presley) who have some money and even tax issues because of his compulsive gambler manager.
The story is based on the true story when Colonel Tom Parker made some financial damage to Elvis' bankroll because of his gambling habits. He could wager at Bovada where the limits don't let you lose all your money. Oh, wait! The movie is from '68, back then, betting could put you in serious trouble.
9. "Six-Pack" is a perfect family movie
A NASCAR driver parking in front of a gas station. When he buys his groceries and goes back to the car, he sees that some parts are missing from his vehicle. Someone stole it. Later on, he sees a "gang" who are stealing other tires, so he starts to chase them. When he catches the thieves, he realizes that these "dangerous criminals" are just orphaned kids. This comedy-drama worth the time. If you like movies from the '80s you can't miss it.
8. "Days of Thunder" with Tom Cruise is the serious one
From the director of Top Gun, this is another Tom Cruise action-drama. The movie made in 1990 and it was the first Cruise-Kidman production. It's plot and unrealistic effects and dialogues are very similar to Top Guns'. However, critics didn't really like this movie.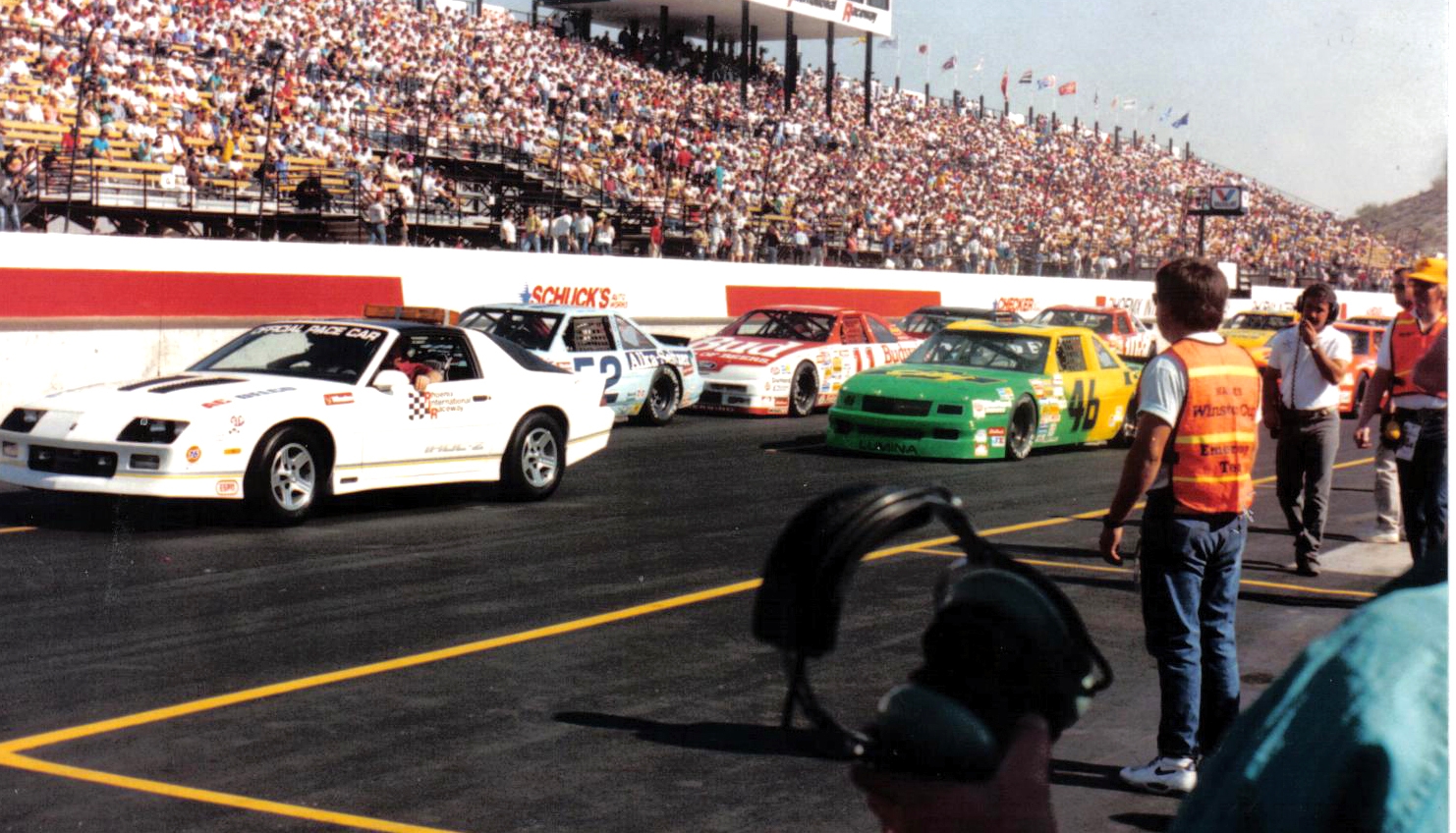 The main storyline is about the life of a young driver who becomes the best with hard work and luck. This is mostly the action part (and of course the racing scenes with the unnecessary effects). The drama part is about some incidents, sacrifices and rivalries. If you like NASCAR or Top Gun or just love to see Tom Cruise and Nicole Kidman on the same screen, this movie will be the best for you.
7. "Greased Lightning" is about the first black man who won a NASCAR race
This biographical movie about the life of Wendell Scott, from 1977, is a real speciality. To be true, this is my favourite car racing movie of all times. Starring famous old-school comedians and actors like Richard Pryor or Beau Bridges.
The plot is about a black taxi-driver who applies to a race. No one takes him seriously but, later on, they realize he is a real talent. Based on the true story, with sophisticated humour. Even more, Wendell doesn't just beat the other racers but defeats the racist stereotypes of the '30s. Anyways, it is very difficult to describe the ambience of the movie. So just check out the trailer between two clicks on Bovada:
6. "The Cannonball Run" will make you laugh
This is a pure comedy from the '80s, starring Rodger Moore and Burt Raynolds. The story is based on a real illegal road race between Connecticut and California. This production was so successful that there are plenty of sequels. Back then, there was no internet or in every house neither online gambling sites in the US. Therefore, the stories about special wagers were so hot. Nowadays, you can live through adventures like this on Bovada Sportsbook.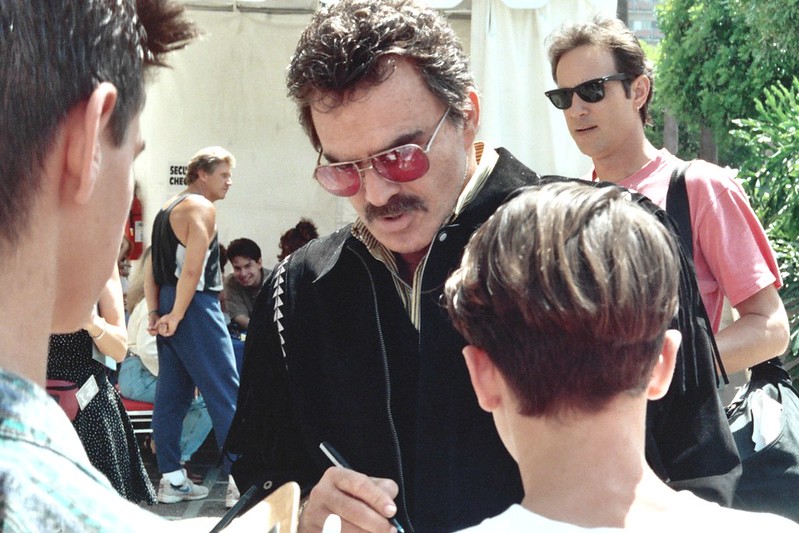 5. "The Last American Hero" is the ultimate classic of the theme
Starring Jeff Bridges this is the most classic movie for NASCAR lovers. It's based on the essay of Tom Wolfe, on a true story. It's about the emerging stock car driver Junior Jackson, who faces a lot of difficulties and the lack of support. But, in the end, his endurance makes him the best, without a doubt. Another interesting thing that the film's theme song "I got a name" by Jim Croce became a world popular single. Later on, even Tarantino uses this song in Django.
4. "Talladega Nights: The Ballad of Ricky Bobby" is not the best NASCAR movie but the funniest
The first movie on the list that from after the millennium. Starring Will Ferrell, this pop-corn movie will make you laugh. Even if, this sports comedy is not a piece of art, it's worth your time. The plot is a complete mess but basically, it is about Ricky Bobby (Will Ferrell) who works in the pit crew of a famous NASCAR racer. The story starts the day when the "real driver" goes out to take a leak and he acts like a replacement driver and finishes on the podium.
3. "Logan Lucky" is a new movie about a speedway heist
From the director of Ocean's 11, this is another heist comedy from 2017, with an outstanding cast that includes a bunch of superstars. In sum, the plot is about the Logan Family who tries to rob the Charlotte Motor Speedway. In my opinion, they should just wager at Bovada. A much easier way to earn easy money. However, as a "newer" movie you can't miss this one if you are interested in car racing.
2. "Cars" isn't just for kids
An animated road-comedy from 2006. If you have children or a younger sibling, probably you already know it. The plot is the regular Disney's. In a world of talking vehicles, a small red racing car wants to be the fastest and the best on the speedway. In conclusion, he made friends, fall in love, etc., etc., Disney shit… However, if you are a NASCAR fan and you must watch something with the younger ones (or if you are high), this is your best choice.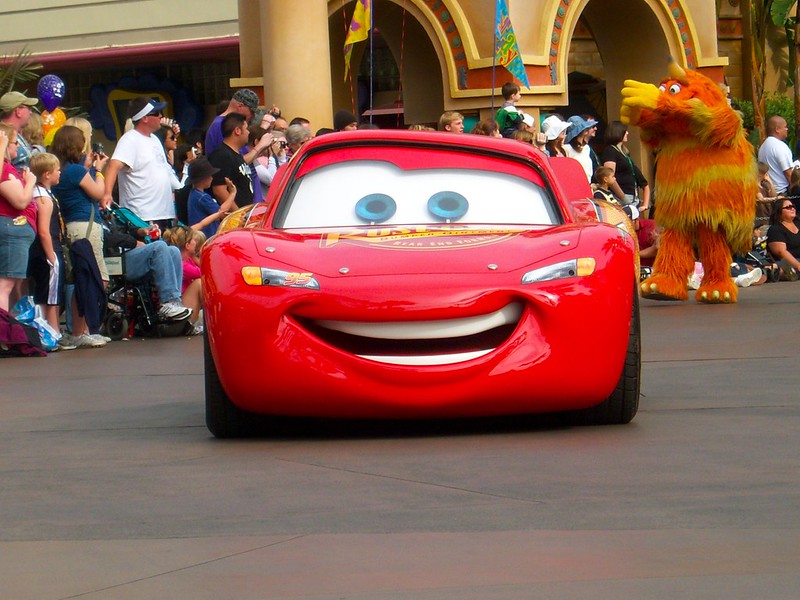 1. "Blink of an Eye" is the best NASCAR documentary movie ever made
And in the first place of the podium, Blink of an Eye. If you would like to get closer to the "real" NASCAR drivers, this is a must-watch. It's a brand new production from Paul Taublieb, from 2019. In sum, in this breathtaking, fast-paced documentary you can take a glimpse at the 2001's Dayton 500. The plot is mainly about Michael Waltrip and Dale Earnhardt Jr. Also, if you watch it, don't miss the 10 minutes of extra footages after the credits.