Your Bet on the 2020 Republican Nominee Need Not be on Trump
Trump Still Favorite To Win White House Election In 2020

Bet On The 2020 Republican Nominee At Sites like Bovada

Pence, Haley and Kasich On The Republican Bench In Case
A bet on the Republican nominee might seem a tad dull. Incumbent Presidents invariably run and then invariably win. However, this is one election where the old assumptions are unlikely to hold true and between now and the convention anything could happen. A bet on the 2020 Republican nominee being anyone but Trump might appear like sheer folly, but a speculative punt at Bovada, one of the best online betting sites in the US, might just cover you against all eventualities.
The assumption is that Donald Trump will stand for a second term of office as the President of the United States. It is traditionally very rare for a sitting President to fail to seek that second term. In that regard, your bet on the 2020 Republican nominee being Donald Trump is probably quite safe, he's 1/14 at the bookies to get the nomination, well ahead of all his "rivals". That said making assumptions about this Presidency have not really paid off yet, and possibly won't now.
2020 US Election Odds  at Bovada

Mike Pence – 100/1

Beto O'Rourke – 66/1

Cory Booker – 50/1

Tulsi Gabbard – 50/1

Andrew Yang – 28/1

Pete Buttigieg – 25/1

Kamala Harris – 14/1

Bernie Sanders – 10/1

Joe Biden – 6/1

Elizabeth Warren – 9/2

Donald Trump – Evens
It pays to remember when taking advantage of US gambling laws to put your bet on the 2020 Republican nominee that the process isn't automatic and over the years various Presidents, Chester Alan Arthur, Andrew Johnson, Franklin Pierce, Millard Fillmore, and John Tyler for instance, failed to get their party's backing to run again. So don't necessarily assume Trump is a shoo in, there are plenty in the party unhappy with his divisive approach who may just rebel.
Nikki Haley Waits In The Wings For The Winds Of Change
Precisely who they'd throw their backing behind is a different matter. Mike Pence would seem the obvious choice, which is why he's at 25/1 on Bovada, the closest competition Trump has. Of course, Pence hasn't exactly been an inclusivity ambassador during his time as VP.  If the Republicans decide to attempt to widen their narrowing appeal ahead of the election, you might find a bet on the 2020 Republican nominee would be better placed on 40/1 Nikki Haley instead.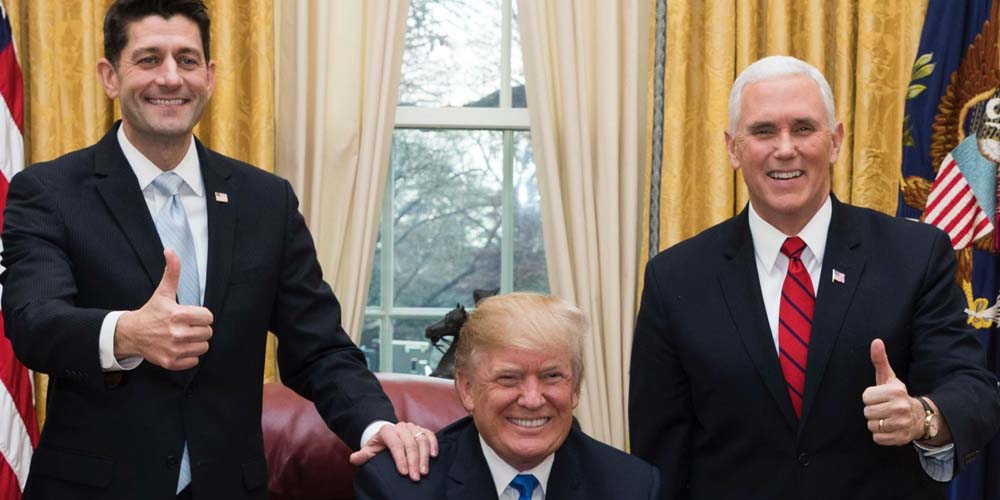 Now, a bet on the 2020 Republican nominee that counted on a Republican party rebellion against this sitting president would be lunacy, and the odds at Bovada, one of the best online sportsbook sites in the US, seem to back that up.
[suggested_topics title='
Read about the Democratic Presidential candidates for the upcoming election:' topics='140576′]
That said, you should perhaps remember that just in the modern era Calvin Coolidge, Harry S Truman and Lyndon Johnson all voluntarily gave up their right to run again for various reasons. Could Donald Trump give up politics just to play more golf?
It's certainly a possibility. It might be a first to bet on sports in the US to deprive a party of a presidential second term, and ruin a simple bet on the 2020 Republican nominee, but at the odds on offer at Bovada a small speculative wager on one of the other candidates covers you against the traditionally unthinkable happening. It even covers you against the President getting arrested for treason, resigning the Presidency meanwhile (7/1 at the bookies) or his untimely demise.
2020 Republican Nominee odds at Bovada

Bob Corker – 100/1

Bill Weld – 80/1

John Kasich – 50/1

Nikki Haley – 40/1

Mike Pence – 25/1

Donald Trump – 1/14
Speculation about just how much Donald Trump is enjoying his time in office has been rife over the last few months as the issues with Iran, the on-again-off-again trade war with China, the domestic investigations, protests and demonstrations have weighed heavily upon him. So then your bet on the 2020 Republican nominee is by no means as simple as it at first appears, the old certainties of US political betting no longer quite as certain as they were way back before 2016.