Can Jos Buttler score another test century in Southampton next week?

Will Virat Kohli's side beat the 9/5 odds and even up the Test Series?

Should you bet on India or back England at the Ageas Bowl?

Could Vince replace Bairstow in the England batting line up?
"We definitely believe we can if we play cricket like this." said Indian captain Virat Kohli when challenged to say if he'd bet on India to win the series."Some people may have lost hope when we were 2-0 down but we never lost believe in the changing room. We want to keep pushing forward." Something they seemed more than capable of as they polished off the England tail end in just 17 balls on day 5, after Joe Root and co hadn't so much collapsed as wilted under the powerful Indian attack.
After their narrow loss in Edgbaston and complete battering at Lords you'd not have bet on India to come back as strong as they did but with Kohli being supported by Ajinkya Rahane and Cheteshwar Pujara he had all the back up needed to assemble a lead that England never looked capable of chasing down, despite individual heroics from the likes of Jos Buttler, but does that mean you should take advantage of Indian gambling laws to bet on India to win the fourth test at the Ageas Bowl?
Baristow Might Have Permanently Lost His Keepers Job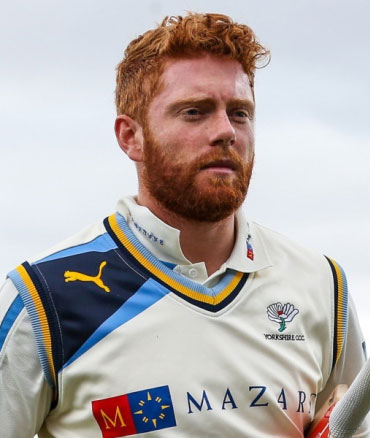 Of course if you do bet on India just remember Buttler will be key to England's performance in the next Test, Jonny Bairstow is out with a broken finger and unlikely to feature in the rest of the series, which puts Jos squarely back behind the wicket having underlined his abilities with a maiden test century (the only ray of hope in England's performance at Trent Bridge) and may even call into question Bairstow returning to the Wicket Keeper role after he recovers use of his hand, and Buttler knows it.
Indeed you can expect the whole England side to be firing on all cylinders after their heavy defeat, recalling James Vince to replace Bairstow in the batting line up, although India too have brought in some fresh blood with Prithvi Shaw named to join the squad for the last two test matches in England, although whether that means you should bet on India to win at BetRallyIndia is another matter, if you like to bet on sports in India you might not know that in Southampton the weather can play a big part.
Find All Your Odds To Bet on India At BetRallyIndia Now
England Vs India 2018
"We're in the driving seat," claimed Joe Root (England Captain) "I'm expecting the guys to go to Southampton and hopefully take the opportunity to wrap up the series. England are a very good side at bouncing back from a tough couple of days." Although they might not be as good at it as the tourists and whilst a bet on England might garner you just 21/20 it's a bet on India at 9/5 that appears far more attractive, even a draw (which gets a price of 4/1 or so) looks more attractive than backing England.
After their victory at Trent Bridge Virat Kohli, named man of the match, dedicated India's win to the victims of the Kerala Floods and his confidence seems to indicate anyone in India gambling news headlines will be of a surprise 3-2 series win by the end of the summer for this amazing side isn't too far off the mark. They might have got off to a poor start and let the first two matches get away from them but the third test has proven this is far from over and England might not have it all their own way.