2018 Australian Survivor Odds

| # | Name | Odds |
| --- | --- | --- |
| 1. | Shane Gould | 6/5 |
| 2. | Sam Hinton | 16/1 |
| 3. | Benji Wilson | 14/1 |
| 4. | Heath Davies | 30/1 |
In the beginning of 2018 Australian Survivor, there were 24 competitors. Half are champions who have acquired fame in their lines of work. The other half consists of contenders or simply ordinary people. As of now, 9 people are already out of the competition since the release date on August 1. With 15 competitors left, let's check out the Australian Survivor odds for the most likely winner!
An Olympic Champion in the Lead
The best online betting sites in Australia put quite an emphasis an Olympic Champion winning the 2018 Australian Survivor. If you are betting on the winner of 2018 Australian Survivor, your first choice should be Shane Gould (6/5). Although Shane is the eldest competitor in the show, she is playing to win.
The Olympic swimming gold medallist said "I'm a champion. I can forage for food, I can fish … and I'm competitive." What's more? The competition occurred on an island in Fiji where Shane has the upper hand on swimming and fishing. The prospects are definitely in her favour.
Promising but Ambiguous Champion
Sam Hinton (16/1) is a promising competitor to become the winner of Australian Survivor. However, his methods may be a bit ambiguous. Considering that he is an astrophysicist, Sam's strategy is quite simple: being useful. That being said, his simplicity might go a long way.  
Contenders Get Voted Out More Quickly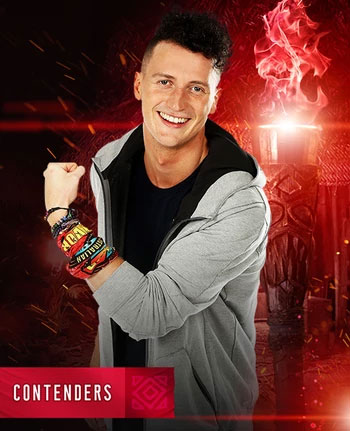 After 8 episodes, we see a trend of more contenders leaving the show. 6 of the goners are contenders, while only 3 are champions. So under this format, the champions should have more chance of winning Australian Survivor 2018.
On the other hand, there is one contender who is so good at manipulating that he actually has a shot at winning. His name is Benji Wilson. According to internet gambling sites in Australia, Benji's odds to become the Australian Survivor 2018 winner are at 14/1.
Benji blindsided a lot of competitors, the most recent being Heath Davies (30/1). Heath almost got ruled out of the game, but the immunity idol play saved him. Sooner or later, the others will get played by Benji. He said:
"I'm gonna rule this tribe."