Casinos are the places where dreams come true these days. Casinos have legendary games like poker, blackjack, and roulette. There is no need to introduce either of them. They all have similarities and differences, and the main similarity is that luck plays a large part in them. It is part of the charm and makes the gambling scene more inviting and exciting. There are people out there who got very, very lucky. Let's meet the biggest roulette winners of all time!
Roulette 101
Let's start with a brief history of roulette! Historians think that the game we know today, Blaise Pascal created. He was a man of many talents, a philosopher and inventor, among other things. So it's entirely possible that he worked out the rules in 18th century France. It is the combination of a wheel of fortune game and the Italien Biribi. As you can see, roulette has a long history. The game has a spinning wheel full of black and red numbers from Zero to 37 and a roulette ball. Your only job is to pick the winning number and put some money on it. The winners have to guess the number that the ball stops on! Sounds pretty simple! You are not the only one who wants to belong to the biggest roulette winners of all time, and even though luck plays a major role in the game, you can find ways to master winning roulette strategies. 
Biggest Roulette Winners Of All Time
Sir Philip Nigel Ross Green was already a successful businessman when he managed to win two million pounds in the Les Ambassadeurs casino in London in 2004. He was more of a blackjack type of person but luckily found him at the roulette table. Rumor has it he won again, another million with other casino games the same year. He made history not only with this record winning but by being the most anxious and nervous gambler. 
At some point, Chris Boyd decided to put all his savings on one number. He worked as a computer programmer and put away over 200 thousand dollars. Just like many before him, Boyd chose Las Vegas. Though he almost did not make our list of biggest roulette winners of all time since he did not find a casino that let him use that much money in one round at first. Most casinos had a lower stake limit, but at Binion's Horseshoe Club, they granted him his wish finally. He put his savings on red and also went for double or nothing. People must have thought him either brave or crazy. However, in retrospect, he was just incredibly determined and intuitive. He won big time and went home with 440 thousand dollars!
Fortune Favors The Brave
Mike Ashley, the famous billionaire, is the founder of Sports Direct and Fraser Group. He is also the owner of the Newcastle United soccer club. As you can see, Ashley is not short of money. He was the 61st wealthiest person on the Sunday Times' 2021 list with his three billion-dollars fortune. It has almost reached five billion since then. In 2008, he visited a casino in London and sat down at the roulette table. He put 480 thousand pounds on the number 17 and got incredibly lucky. He ended up pocketing 1,3 million pounds. Also, there are reports about him that state that he lost just as much in only a couple of hours. Although, he is so rich that losing a few million dollars in a casino does not make a dent in his fortune.
Pedro Grendene Bartelle was also lucky enough to get on our list of the biggest roulette winners of all time. He is too a businessman who founded one of the largest sandal companies in the world. As you can imagine, Mr. Bartelle does not need money, and yet in 2017, he went into a gambling house to have fun. He had no idea that he was about to win the highest prizes in the history of roulette. Pedro put 35 thousand dollars on 32 and won 3,5 million dollars! He played French roulette, which offers the best winnings. If you can't jump on a plane to Monte Carlo or Las Vegas, online casino sites like  Ignition Casino offer the same games!
Biggest Roulette Winner Of All Time
The most unique story belongs to Ashley Rewell, who had a sudden thought one day and sold everything he owned, only to risk all of it in one round of roulette! Since he made it to the biggest roulette winners on the all-time list, you have probably guessed that his story has a happy ending. All in all, he had 135,300 dollars. He flew to Vegas and put all his money on one spin. With the double or nothing option, he won 270,000 dollars. It was so reckless that even a TV crew followed him and recorded his trip.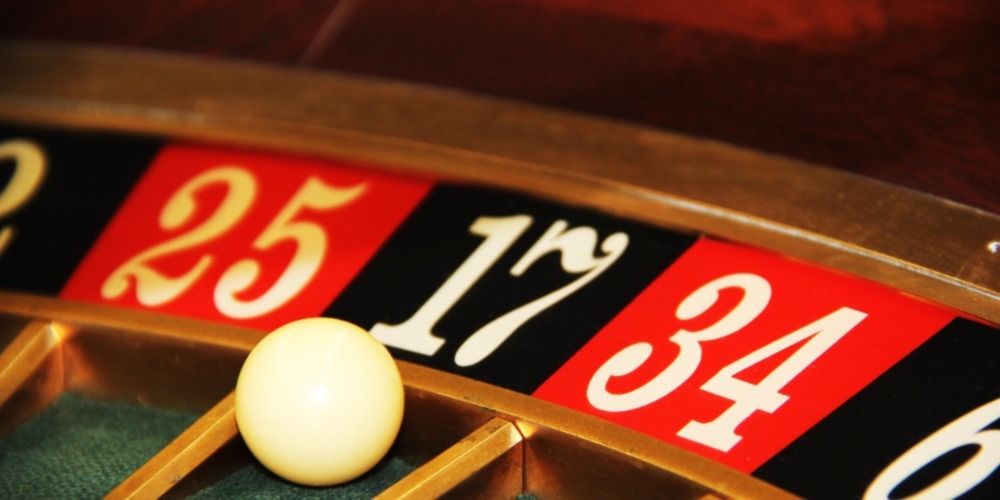 Charles Wells was a hustler who presumably deceived many people in the 19th century. He persuaded them to make dubious investments, from which, of course, only he benefited in the end, no one else. After making a lot of money this way, in 1891, he decided to travel to Monte Carlo, where he sat down at the roulette table with a bankroll of 4,000 francs in his pocket. The stories reported that out of 30 consecutive spins, Wells won 23 and ended up leaving with a dream prize of 1 million francs. More than a century ago, that was the winning to end all winning!
You might think the story ends here, but it wasn't enough for Wells. Once again, he returned to Monte Carlo and sat down to play again, and he won for the second time! Can you imagine that? He left with another million francs. So his total winning was 2 million francs, which puts him at the top of the list of the biggest roulette winners of all time! Of course, many people think Mr. Wells cheated, but they could never prove it. Later he was sentenced to prison for the crimes he committed. After getting released, he returned to using people and died in 1922, completely penniless.
Lucky Roulette Players
The history of the biggest roulette victories began centuries ago. For a long time, big wins required high stakes in this game. Back in the old days, gamblers had to visit gambling houses and casinos if they wanted to try their luck. Today, you can play at the best online gambling sites in the US while sitting on the couch. The constant development of modern technology makes this possible without robbing players of the thrill of a real casino. Some of the stories of the biggest roulette winners of all time are pretty wild.
William Darnborough's story is one of them. He played in the Monte Carlo Casino for years. William was talented in watching the wheel and managed to predict where the ball would go with incredible accuracy. Then he made a winning bet. Maybe he was a psychic? Dr. Richard Jarecki was another man who used his brain and sharp eyes to win in roulette. He bet $ 100,000 in 1969, worth about $ 715,000 today, and won $ 8 million, about $ 56 million now. He managed to find a loophole in the design of the roulette tables and took advantage of it. 
Nowadays, like everything else, it is much easier to play and become one of the biggest roulette winners of all time. You only need to choose a site like  Ignition Casino and press the spin button. In our article about the ultimate online casino test, you will find helpful information about how to use them! These platforms offer guidance and descriptions of the available games, payment methods, and security options. Always read these, since if you feel safe, you won't worry and will dare to make brave decisions. As you can see from this article, fortune favors the brave! This might be the secret!