British Online Gambling Firm to Enter Denmark Casino Market
British gaming operator Gaming Media Group (GMG) chose Play'n GO software developer to enter Danish market
Renowned British online gambling operator Gaming Media Group partnered up with well-known online casino software developer Play'n GO to venture into the soon-to-be open Danish gaming market. GMG will be relying on Play'n GO's EGP platform to conquer the new gaming horizons.
GMG currently operates under the British gambling laws and is already present on the number of liberalized markets enjoying strong market share.
The EGP platform of Play'n GO consists of a back-office administration kit, which will be the building stone of GMG's upcoming online gambling site. The platform will contain Play'n GO's proprietary instant-play casino games as well as a wide selection of gaming products from various online gaming suppliers covering casino, poker and sports betting.
VP of Play'n GO, Martin Zettergren, commented the partnership: "Our applications are vigorously tested for performance and reliability to live up to the stringent regulations imposed by the national gaming authorities in Europe and beyond."
Gaming Media Group currently operates a number of online casino and online poker sites in United Kingdom and worldwide including Poker Heaven, CasinoJoy, Bingo Joy and other well-established and trusted online gambling destinations.
CEO of Gaming Media Group, Crispin Nieboer, had the following to say: "The opening Danish Market is a tremendous opportunity for our group. We were naturally discerning in our choice to cooperate with Play'n GO. Their games are excellent; their back-office management tool efficient and adaptable; and they have a keen understanding of the tough requirements demanded of responsible gaming operators in regulated markets."
United Kingdom gambling news reported that under the terms of another agreement signed earlier this year, Sports Betting Tech will supply its fully managed sports betting platform to GMG. This will enable GMG to facilitate its Danish market entry in terms of sports betting offerings. Read more in our Online Gambling in Denmark Not Simple for Gaming Media to Penetrate article.
Scan & Share
With Smartphone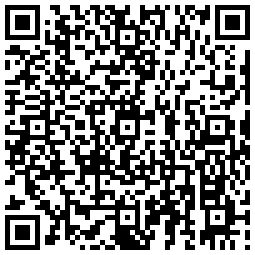 GAMBLING News -
December 2022