Britney, the Princess of Pop has been in the center of attention for decades. Sometimes because of her career, sometimes because of her personal life and the difficulties she was/is facing. However, lately, she has been appearing in the columns even more, so gamblers and bookmakers also noticed. So now, you can already find odds on Britney Spears' next interview – will it be with Oprah? Let us see the details!
There are probably not too many people on planet earth, who have never heard of Britney Spears. She has been around the media ever since her first song came out, and her first album became a hit. We could also hear a lot about her mental health and her breakdowns. But her relationships with fellow pop stars, like Justin Timberlake, were also all around the news for years. However, for the past couple of years, she has been on a little bit of a hedge-hopping with her conservatorship case and such. But the tables could be turning now, with her engagement. But where did she come from exactly? How was her road? And where is she right now? How is she doing? Will we find out more about her soon? If Britney Spears gives an interview to Oprah, we certainly will, but what are the odds on that on Bovada?
Britney From The Start
So, we have heard about her, a lot. But where did Britney exactly come from? How did her career go? According to Wikipedia, Britney Jean Spears was born December 2, 1981, so she is 39 at the moment. She is an American singer, songwriter, and dancer. Britney Spears starred in The All-New Mickey Mouse Club at the age of 11. She is credited with influencing the revival of teen pop during the late 1990s and early 2000s, and because of that, she is referred to as the "Princess of Pop". Her first album, …Baby One More Time was a great hit in 1999. And so was the following Oops!… I Did It Again (2000), Britney (2001), and In the Zone (2003). Her mental difficulties started to emerge around 2007. So, her next piece, Blackout (2007) was overshadowed by her struggles, but it was a highly progressive one.
After a little bit dark LP, she wanted a lighter one, which was Circus in 2008, with hits like Womanizer. The next one, the dance-pop style Femme Fatale (2011) was also a success. It was followed by Britney Jean in 2013, which she said was her most personal material so far. In 2016 she released Glory, an album that all critics praised. She had so many awards for her music performances, that it would be hard to just list them. They nominated her for 702 awards, and she won 372 of them. Among those, we find Grammy, Billboard Music, Millennium, and American Music Awards. She was also the youngest artist to get into the Hollywood Walk of Fame. Also, six of her first seven albums reached No. 1 on the Billboard 200, which is a huge success solely.
But she did not only became consummate in music, she also has an acting career. The most important addition to that was Crossroads, the movie she was a lead character in. But she also appeared in many other movies, like Longshot, Austin Powers in Goldmember, Corporate Animals, and for sitcom fanatics: she was also on How I Met Your Mother as Abby. From now, we could still go on and on about her, since she did pack up many things for her – so far – 29 year-career. But at some point, we have to get to the odds of the interview between Britney Spears and Oprah, so let us get going!
Personal Life
Here is a topic that is more interesting for wagers and also for Online Sportsbook Directory in the USA. We have to admit, that although there are many things to bet on, one of the favorites is the personal life of celebrities. So, let us dive into Britney's a little bit! In January 2004 she married her childhood friend, Jason Alexander in Las Vegas, but that was a brief thing. It only lasted for two days. Well, bookmakers at the time probably did not see that coming! However, soon she had a more controversial affair with one of her dancers, Kevin Federline, who she married in September 2004 in California. In April 2005 they announced that they are having their first child together. That was Sean Preston. In February 2006, she was caught on film driving her car while her infant son was in her lap.
After that, she became a target for many, who were calling her irresponsible and her behavior troubling. In September 2006, Spears and Federline had their second child, Jayden James. In spite of that, two months later they announced that they are getting a divorce. At the time Britney was in and out of clubs, and also rehabs, not to mention the custody battles. And it was also the iconic time when during a breakdown she shaved her head in a beauty salon. In January 2008 she was taken to the hospital for psychiatric evaluation. While she was in and out of hospitals, her father went to court and obtained control over Spears' personal, professional and medical matters. In 2008 he got a conservatorship over Spears. And ever since then she has been struggling with mental health issues. In August 2019, Federline even obtained a restraining order for their children.
Britney Today
So, as you can see, there have been difficult times for Britney so far. But it is still on, as the #freebritney movement just got another push. From 2008 his father, Jamie Spears had the legal right to oversee and make decisions regarding Britney's finances, health, and business deals. But fans, family, and also some professionals – like lawyers – have been questioning if it was in the best interest of the pop star. Also, as Harper's Bazaar says: "according to court documents obtained by People, Britney is "strongly opposed" to her father returning to his role as the sole conservator of her "affairs and finances.". She just spoke up at court and it was disturbing.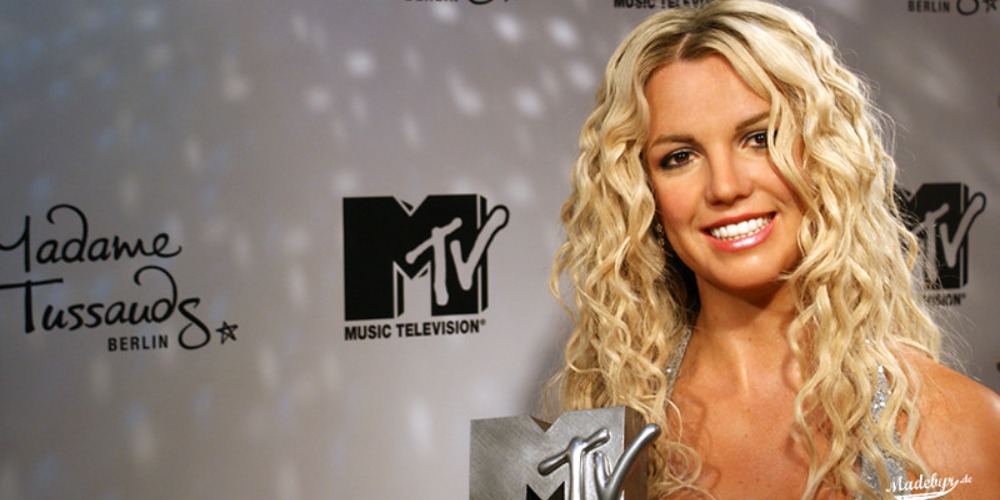 "I'm not happy. I can't sleep. I'm so angry it's insane. And I'm depressed," Britney said, per Variety and CNN. "My dad and anyone involved in this conservatorship and my management … should be in jail. (…) "I truly believe this conservatorship is abusive." – she said. The next hearing on the case will be on September 29. In the meantime, Britney is also trying to have her personal life together. She just announced that she and her long-term boyfriend, Sam Asghari got engaged. So, there is a lot of stuff right now, to bet on, when it comes to the Princess of Pop. Will Britney Spears give an interview to Oprah, and what are the odds? Will she get married? If yes, when? Let us look into Bovada's odds on the topics!
Britney Spears Marriage Odds
online gambling sites in the US are just going crazy for her! They have odds on whether Britney Spears will have an interview with Oprah or not. But Bovada also poses the question: When will Britney Spears marry Sam Asghari? The odds of them tying the knot before July 1 2022 is -110. However, the odds of them doing it after the given date is -130. So, that is a close catch!
Britney Spears Oprah Interview Odds
Do you remember the interview Harry and Meghan gave to Oprah? It was all over tabloids, social media, and also online gambling sites in the US – since many wanted to bet on it. So, it is no different with Britney. If she wins at court, and she will no longer be under the conservatorship of her father, she will probably open up about her difficulties from the past years. But for whom? Bovada asks: Britney Spears next interview with? And there are many candidates! Of course, the frontrunner is Oprah, with the odds of +250. Jimmy Fallon goes with odds +500, while Jimmy Kimmel with +600. Another possible choice could be Ellen DeGeneres with the odds of +800. The other contestants are less likely to bring you any money in case of betting. Until then, we just have to wait in patience for the case to develop!