Can Kohli and Co keep on winning in England this summer?

Could England lose despite their Evens odds at BetRallyIndia?

Will the weather spoil the game and end it in a 9/2 chance draw?

Should you bet on India or back England in the 4

th

test this week?
Being compared with Don Bradman, perhaps the best and most famous batsman in the history of Cricket, is a bit of an occupational hazard for an international cricket captain, because it was only ever his side that in 1936/7 managed to turn around a 2-0 deficit to win a test series against England at home. Following their stunning win in the 3rd Test you can bet on India knowing only too well the comparison was coming, but if that's placed more pressure on Virat Kohli it hasn't started to show.
"Some people may have lost hope when we were 2-0 down, but we never lost belief in the changing room." Virat Kohli, the Indian captain and now but a few test victories away from beating the record set by MS Dhoni, "It doesn't matter who makes the runs or takes the wickets, we all have to put our hands up and make the impact performances." And at Trent Bridge there were plenty of those, so can't we who take advantage of Indian gambling laws to bet on India now expect more of the same?
"They Believe They Can Win Anywhere In The World" – India's Head Coach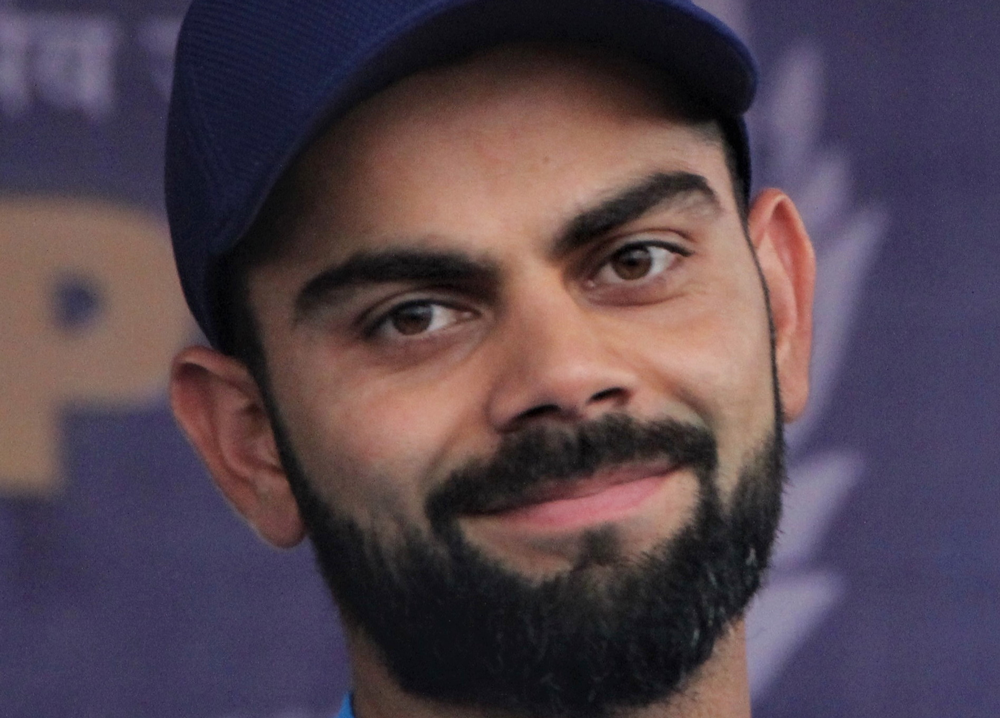 "It's about mental discipline," Ravi Shastri India's head coach explained, "There's no shortcut. You have to grind the opposition down. I don't care who the batsman is, you've got to tell yourself; 'if I need a hundred I have to bat for five hours.'" And fortunately in Nottingham Ajinjya Rahane and Cheteshwar Pujara both stepped up giving Kohli the support he needed from the other end and making that bet on India to win in Southampton look just a little less inane. England were outplayed and could be again.
The Return of Jasprit Bumrah to the bowling attack also provided some much needed core play skills that caught England on the hop, and sent seven batsmen walking, and it won't take much for the unorthodox fast bowler to claim another few victims in the Ageas Bowl. Likewise you can bet on India to put the recovering Bhuvenshwar Kumar out with Hardik Pandya and England's opening batsmen may well suffer for it, so if you bet on sports in India there really is no reason not to back the visitors.
Bet On India To Win The 4th Test At BetRallyIndia
England vs India

4

th

Test

Ageas Bowl

Southampton

August 30

th

England – 1/1

Draw – 9/2

India – 9/5
Of course the flip side of the coin is that England looked very comfortable in the first two tests, that everyone has an off day, and that only Bradman's ashes side ever came back from 2-0 to win a series in England, but is that enough? Jos Buttler might have shown he's not to be overlooked but that was pretty much the only performance England turned in that was worth turning your head for, and you can bet on India looking to dominate the early sessions of the 4th Test to ensure the host's failure is repeated.
England might get Evens from the bookies like BetRallyIndia, but as Joe Root was quick to admit his side has to bounce back or face an historically embarrassing defeat by what is arguably one of the best traveling sides in cricket, the question is can Kohli and Co do it? If you're Indian gambling news headlines will be of the series leveling out at two wins apiece, you definitely think so, and will have already bet on India, if you're an England fan you'll hope not, but that too could be a forlorn hope.