The Chelsea fans are terrified of the prospect of no stadium, no manager and no star player if Eden Hazard moves to Real Madrid, and yet Roman Abramovich has no UK investor visa since March. Best online betting sites in the United Kingdom are offering Chelsea Roman Abramovich odds on the Russian billionaire to walk away from the west London club and leave it in a mess before the 2018/19 season ends. That itself gives a sign that the current situation at Stamford Bridge is worrying, and the question of ownership could shockingly rise up in the air this year if there's no political solution.  
How Abramovich became Chelsea's Owner?
According to online sportsbook news in the United Kingdom, 15 years ago, a then-unknown Russian billionaire agreed to take over a famous yet debt-ridden London football club in the hope of making them a footballing superpower. It was a super cheap deal when Abramovich bought the club from the controversial Kate Bates for only £140 million in 2003.
Years to come, the Russian oligarch lavished millions more on upgrading the club's infrastructure, signing superstars for massive pound fees and hiring a succession of world-class managers. In just three seasons his investment proved to be fruitful, managing to near double club's major trophy haul. After 15 years of the Russian ownership, Chelsea won 15 trophies.
Chelsea Roman Abramovich odds on selling the club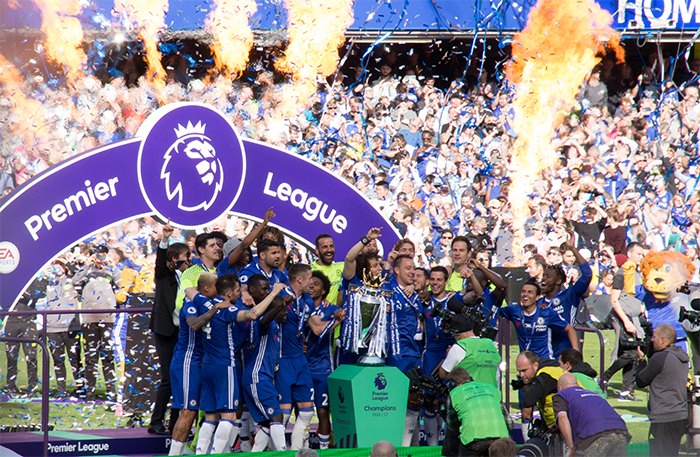 The rumors of Roman Abramovich planning to sell the club and searching for a potential buyer during the upcoming season comes down to the same political story of rising tensions between Moscow and London after the poisoning of ex-Russian spy Sergei Skripal and daughter Yulia in March 2017. These tensions have clearly reached out the business environment, as British government tries to minimize its economic ties with Russia.
Abramovich looks like one of the losers, as the British government refused to renew his visa. Abramovich had to apply for Israeli citizenship and now he monitors the situation, but it is not clear when he will visit UK with his new Israeli passport. Since he remains outside UK his £1 bn Stamford Bridge plans have been put on ice. The expansion of Stamford Bridge to a 60,000 seat capacity was Abramovich's master plan, but now he prefers not to resume with that project.
In addition to that, Abramovich is still playing poker cards with managers, sacking Conte who won one League title and FA Cup in two seasons, and putting Chelsea's future up in the air. So what's next for Chelsea? Is Abramovich selling the club? If you think he will find a suitable buyer and leave UK for good, you can bet on that at Unibet Sportsbook with profitable (9.00) odds for Chelsea to be sold before May 15, 2019.